Dreaming about jail and going to jail is not something you want in real life. But when you dream about going to jail, it is not always a reflection of what happens to you. These dreams carry various messages. Sometimes, the dream interpretation is clear. Yet, other times, dreams about going to jail carry a much more complex message. It depends on how you interpret the dream.
Today, we will take a look at some common jail dream meanings and interpretations. We want to help you understand the message behind your dream.
You just have to remember, the exact jail dream interpretation can vary depending on your personal experience.
Generally speaking, jail dreams represent a feeling of being restrained, under pressure, captivity, confinement, or anything limiting your waking life.
These dreams are closely related to things happening in your waking life. The jail simply reflects how you feel about a current situation.
The freedom you lack in your dream can relate to physical freedom, freedom of speech, freedom of speaking your mind, and anything in between. Take these common dreams of going to jail as a message from your subconscious mind.
Biblical Meaning of Jail Dream
What is jail? Simply put, it is something referring to a confined condition, both to your physical and mental state of mind.
In a spiritual meaning, dreaming about going to jail means you feel restricted in your freedom of movement. At the moment, you feel trapped in your real life. Just like a prisoner.
Sometimes, if you feel about a friend going to jail, it is a sign your friends will give away something you do not need. The jail dream reflects fear of punishment as well.
General Meaning of Jail Dreams
Nobody wants to go to jail. Even criminals do not want to go to a jail cell. They believe they will not get caught. And when you dream about jail and wake up, it is a relief that you only dreamed about it. So, the question is, what are some of the general meanings of dreaming about going to jail.
Fear of commitment
You always have to think of dreams in relation to your personal life. For example, this prison dream meaning might suggest you fear committing to someone. You just met a new wonderful person. You are getting to know him/her.
Or someone pinched you are a great and innovative business idea. But as you are about to shake hands, part of you feels scared of what might happen.
There are many other situations where you might be afraid of commitment. And this dream reflects that.
Feeling stifled in your relationship
Whether we talk about a relationship with a friend, a lover, or a business partner, you feel suffocated. You cannot be yourself and you cannot fully express your thoughts and feelings.
If you have this dream and feel that way, it is time to set up some boundaries. You have to feel free and loose. Otherwise, the relationship with your boyfriend, husband, girlfriend, or wife is bound to end.
Suppressing your feelings
Dreaming of being in jail can relate to your feelings as well. At the moment, you are probably suppressing them.
You are probably dealing with scenarios in life that dictate how you should act. For example, you might feel people around you make a mockery of you. So, you do not dare to show your feelings.
This common dream might suggest you should be authentic with your feelings. It is time to be brave and show your true feelings.
Feeling left out
You look around you and everyone has a great time. You, on the other hand, have to go through your routines. This has caused you to dream about going to jail. And that is because you feel left out of everything around you.
But here comes the good news. You have the key to change everything. You can free yourself and enjoy life. Your mindset keeps you left out.
External conditions control you
If you dream of being in jail, it might be a reflection of how you allow a certain difficult situation around you to control you and dictate your actions. You let expectations, traditions, and actions of other people and the environment control your life.
Same as with the previous dream meaning, only you can make the change. Leave the prison and enjoy life.
Common Jail Dream Meaning and Interpretations
A single dream about prison can mean so much. But what about different jail dream interpretations and scenarios? Let's take a look.
Dreams about seeing jail
This common dream is a warning sign. You should be careful about things about life and your job. For starters, you should avoid making new business decisions. Do not make any risky moves.
If you have this dream about seeing a prison cell and a prison bar, you should pay more attention and be observant about everything around you.
Dream about being sentenced to jail
This prison dream is not about going to jail, but about being sentenced to jail. And it is a reflection of your feelings. At the moment, you feel guilty about something you have done in your real life.
And it is not something you have done to another person. It is something exclusively for you and comes out of your doing.
Simply put, you feel wrong and guilty. You regret your actions. But you are at a point of no return and you have to live with the consequences of your actions.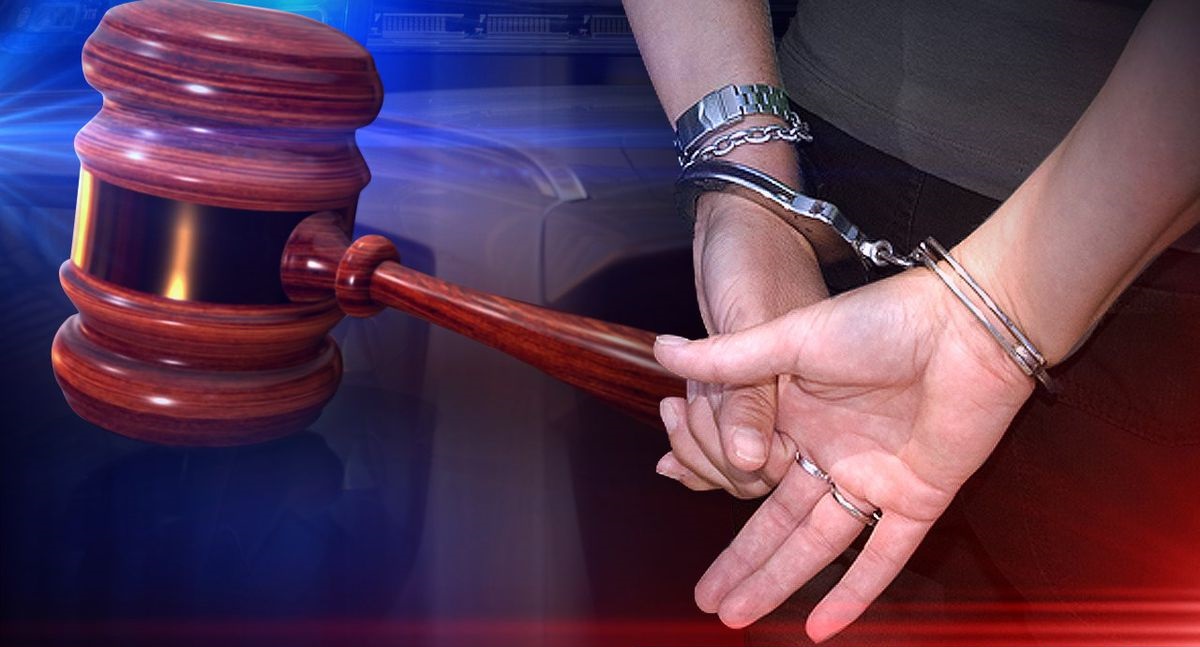 Dreaming about someone else in jail
If you dream of someone else going to jail or being in jail, it is a sign of your emotions and personality. How did the person look like? What he/she was doing? How he/she behaved?
These details can help you figure out what aspects of your personality to focus on. And if you dream of friends or family are in jail, it is a sign they need help and support. They feel neglected. You have stopped paying attention to them.
Dreaming about being released from jail
When you dream of getting released from jail, take it as a positive sign. You will finally get freedom in your life. You will finally finish a hard project. Sometimes, these projects will not end up in success. But the fact you finished the project brings relief and satisfaction.
The dream also might mean you have finished a chapter in your life. And you will turn a new page. For example, you might end up in a toxic relationship, leave an unpleasant environment, leave a stressful environment, or any other imprisonment in between.
Generally speaking, this jail dream reflects your sense of freedom, joy, and relief. You have finished a tough and challenging chapter, and it is time to enjoy your freedom.
Sometimes, these dreams show you are ready to let go of old, restraining, and boring habits. Simply put, you will change your attitude toward something.