Having a living plant in the house somehow helps the place feel warmer, more like a home than just a place. It's like bringing in a caring for part of nature and the greenery always helps to create a calmer atmosphere.
Some people love plants and can take good care of them, and some just don't have the time or that green thumb to make any plant thrive in their home. That's why succulents and air plants have become so popular. They are low maintenance, space-saving and look adorable.
They also offer many decor possibilities if you're up for the challenge, and here we gathered a few succulent plant projects that will transform your home and keep it looking lovely.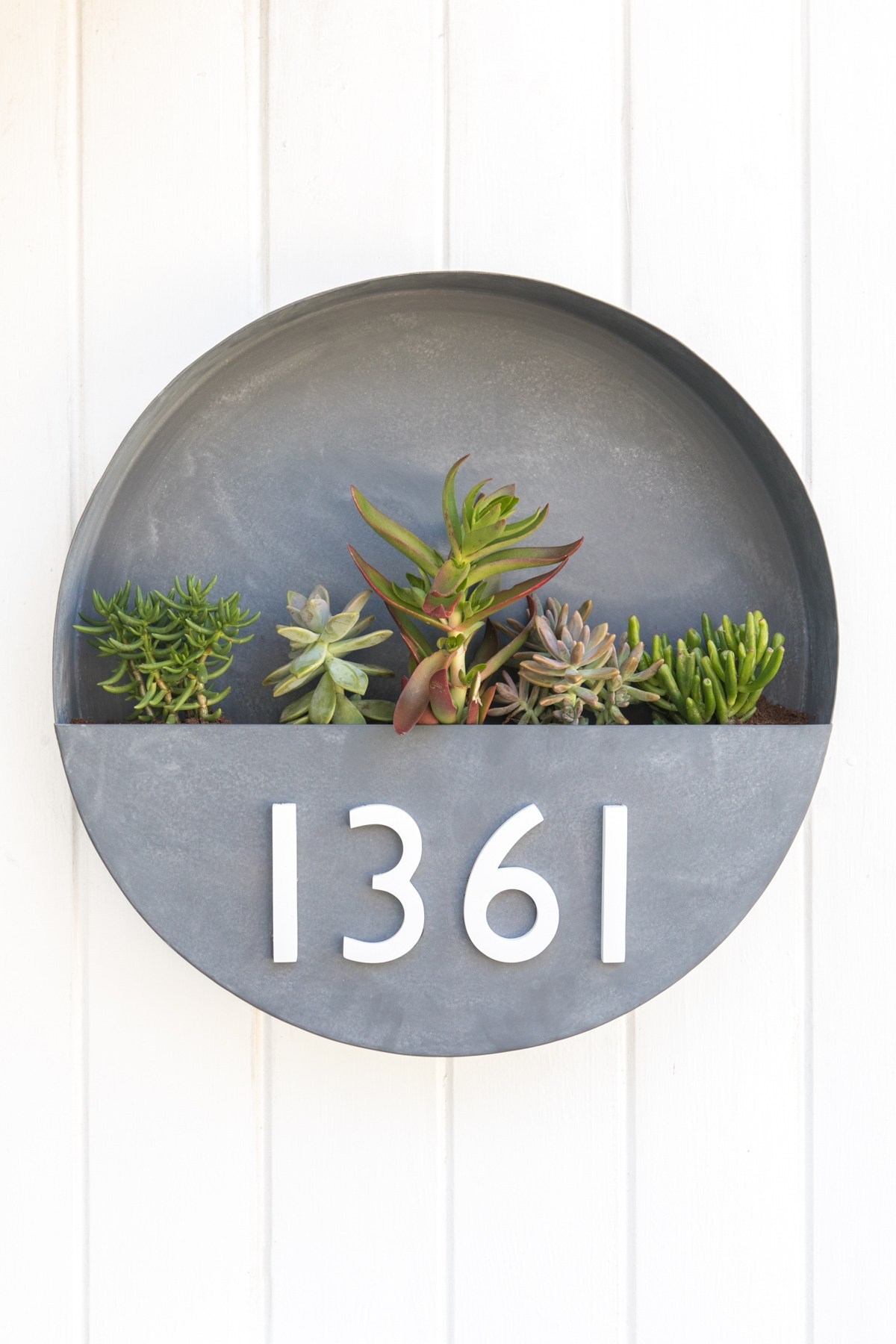 Succulents aren't only indoor plants, they make great outdoor decor pieces as well. Just take a look at this nice green house-number succulent planter. Pretty and useful, wouldn't you say?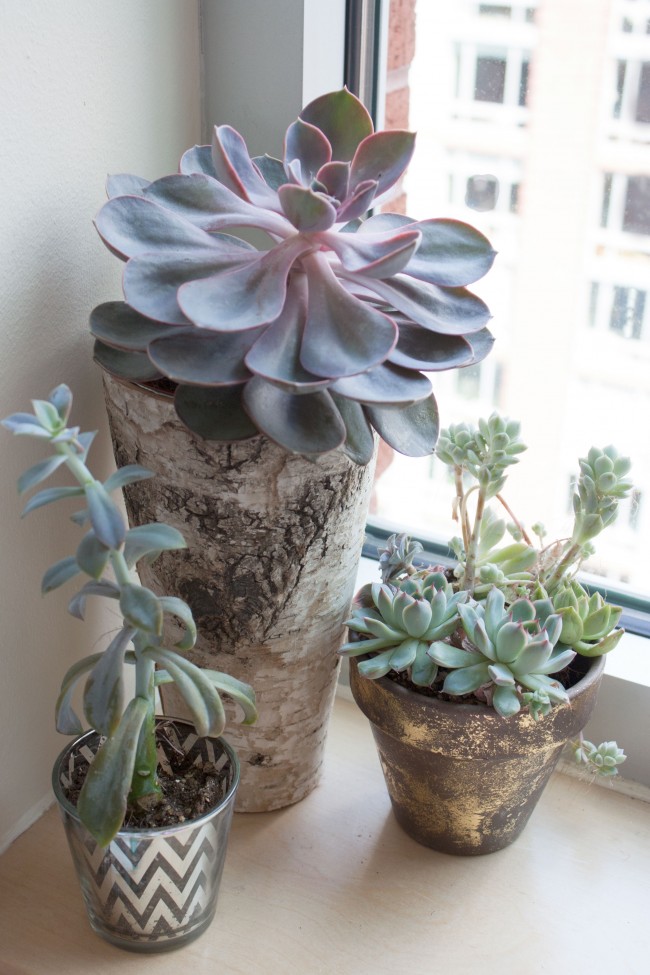 The birch tree pattern is very lovely and if you can find some birch stump or birch covered planter, don't hesitate to get them. If you already have something similar, you must try this project, because the birch and succulent combo look just amazing.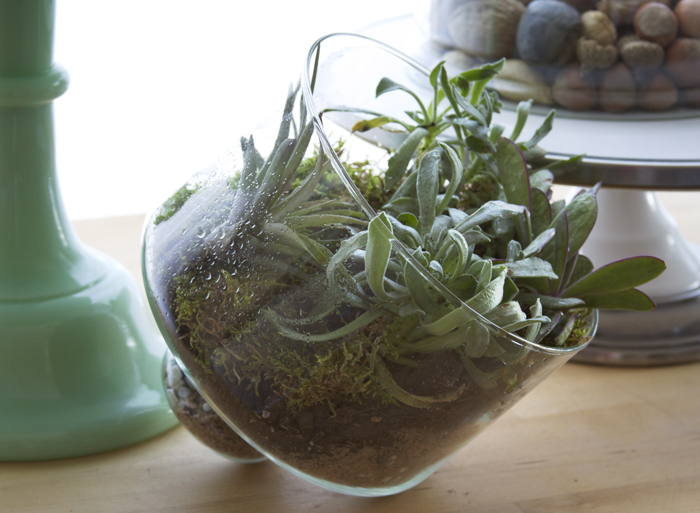 Terrariums and glass domes used for planters give your plants are a very modern and clean look for any home.  And with succulents, you can be sure that your terrarium will look absolutely lovely with minimal effort from your part.
Here is a nice little project for showing you how to make a nature-inspired centerpiece that will look stunning in your living room, and it really is not that hard to make. Just a few rocks, some candles, and some succulents neatly placed in a tray. Easy to assemble and easy to disassemble when you need it.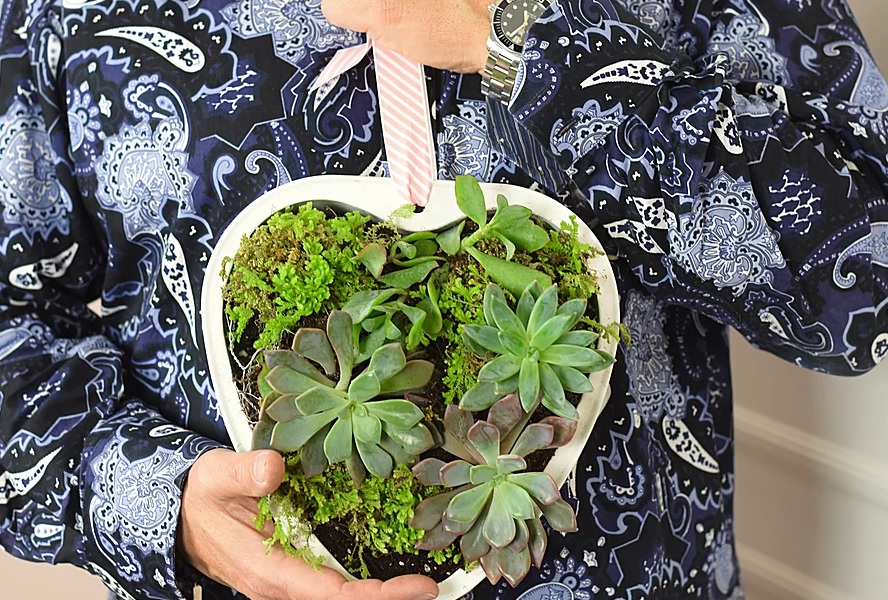 Speaking of using trays, you can also use some old pans as planters too. Here is a nice idea for Valentine's day or if you simply have a heart shaped pan and you don't use it that often. Turn that pan into a hanging succulent terrarium, with some soil, chicken wire and succulents It looks wonderful on a wall.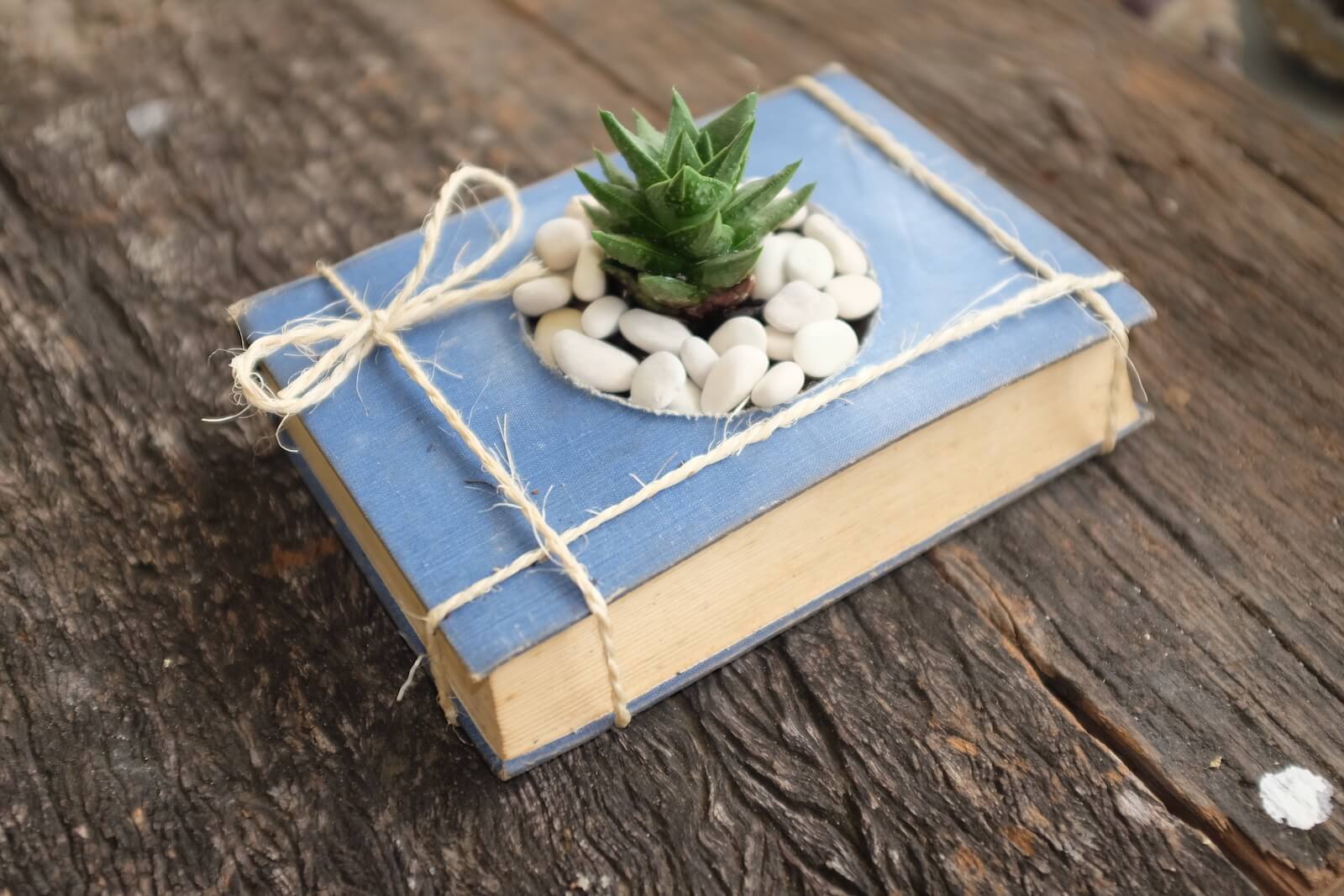 If you're looking for an easy way to add some vintage flavor to your decor, look no further than this project. Now, book lovers might not appreciate cutting books and turning them into planters, however, you can easily find old cheap books and you have to admit, this succulent project does look quite good.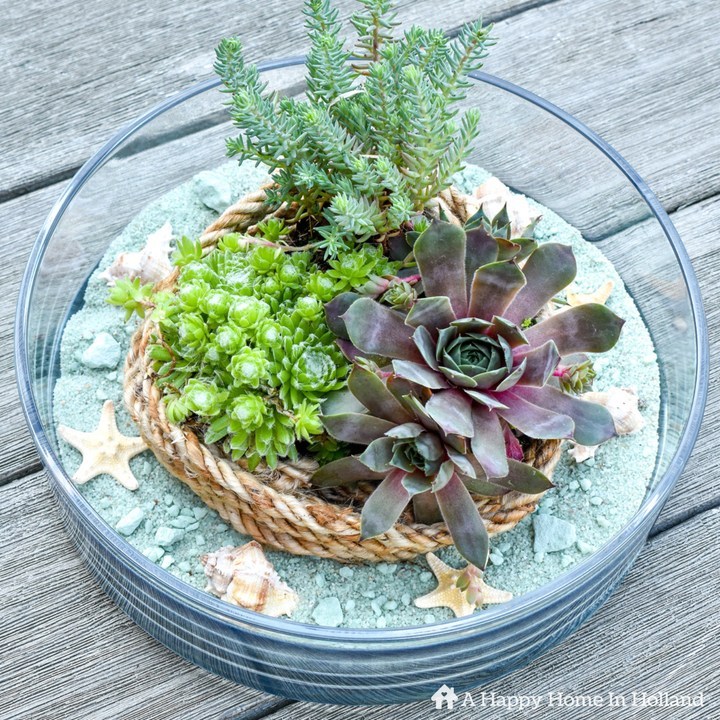 Summer and beach go hand-in-hand, so you might want to try out this beach-themed project to embellish your home for the summer. Succulents, nautical rope, some shells, and some glass container you can play around with your type of summery succulent decor piece.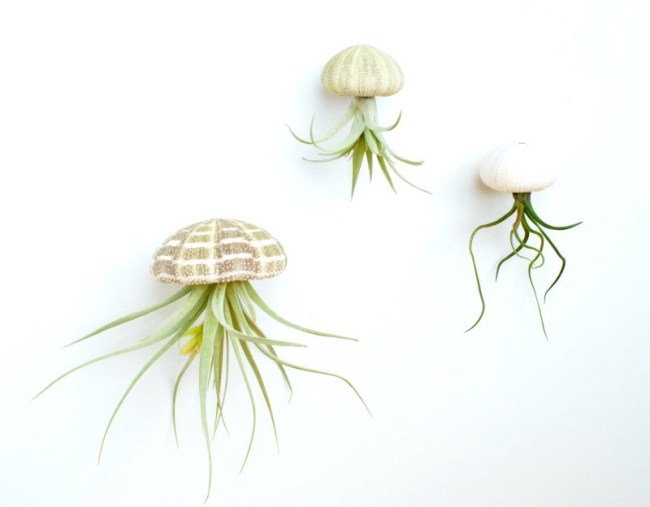 Speaking of summer and the beach, if you happen to have some sea urchin shells, you have to try out this adorable little project. Securing the air plants inside the shell, hang them upside down and you'll have some fun little jellyfish floating around your wall.
The hanging heart planter is a fun project, and you might not have a nice pan to try it out, so here is a nice alternative that will look wonderful in any home. Create yourself a brilliant succulent garden from an old picture frame that will adorn your walls for a long time.
Decorating with eggs doesn't have to be only for Easter, after all, Faberge eggs can stay on display all year round. This project isn't exactly Faberge quality but is close enough and look way better with any decor. Just decorate some foam eggs, and put some succulents in the hole on the top. Effortless eggshaped planters.
Time to clear out old cracked teacups and saucers and turn them into something wonderful. On a wooden base arrange half of the cups around, secure them with some abrasive and grout and place all the other broken pieces around the cups. You'll have a nice china mosaic with little planters you can put flowers or succulents in.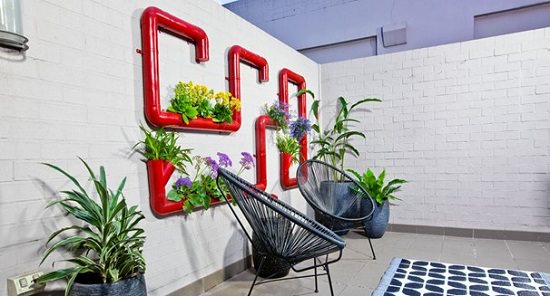 This project will look good for outdoors, on a garden wall or on the porch or for indoors if you have a large bare wall and you don't want to fill it with pictures. An artfully arranged PVC pipes and secure them to the wall. It's artful and lovely and you can put whatever type of plants you want in it.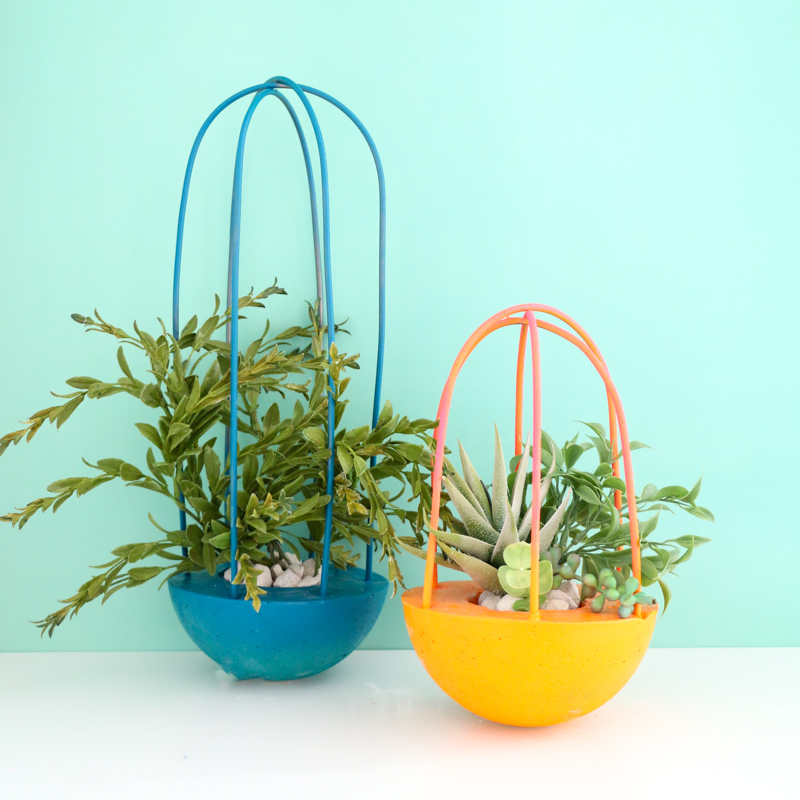 Caged planters look very slick and modern. You might or might not be able to find some that will suit your home, so you can always make them yourself, with some concrete and copper wires, making them that much more special.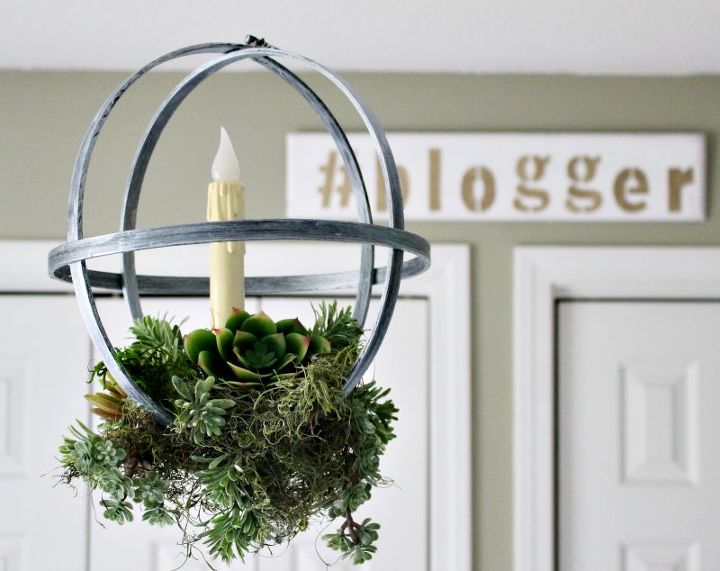 Embroidery hoops are great for craft projects, and apparently for planters as well. This globe-shaped planter is fun to make looks amazing hanging in the room, and with a place for a candle, it will make a great centerpiece for the holidays, too.
That's all the ideas we have for your succulent decor for now, and we hope they'll inspire you to try them. So have fun decorating and creating and we'll love to hear your thoughts in the comments.