Cereals will always be the fall-back fast breakfast in our lives. Even if your lifestyle is a healthy one with a well-balanced diet, you probably have one or two cereal boxes tucked away in your pantry somewhere, and a lot if you have small kids.
The beauty of the cereal boxes goes beyond its colorful packaging and its crunchy yummy content. There is a bit of magic left with each cereal box and it is what you do with it once you've emptied it out.
Throwing away cereal boxes and other similar packagings is what we normally do, of course, yet there are a few other things you might find not only creative but very useful and eco-friendly to be done with those cardboard boxes.
There are many small mundane things around the house we fail to notice that we need until the moment comes that we actually need them, like a clever organizer, a tray for your makeup, or even a few spare TV trays when your kid's friends come for a play-date. All these small things you can make now with some cereal boxes and we will show you how.
Take a look at a few very useful and decorative projects to craft from empty cereal boxes.
The magazines and documents have pilled up again, as they always do, and you really don't want to go out and buy another organizer. No worries, with a wrapping paper, scissors and glue, you can turn the cereal boxes into great nifty paper holders, and no one will be the wiser.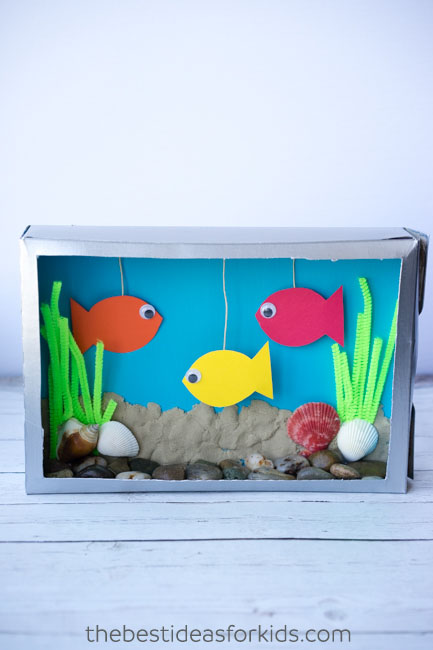 When the kids are bored here's a fun project you can do with them or have them do themselves. The cereal box aquarium has all the things kids like to play and craft with: color paper, glue, coloring pens, playdough and even some seashells. They'll be busy for a while and in the end, you'll have some nice art piece to display on the shelf.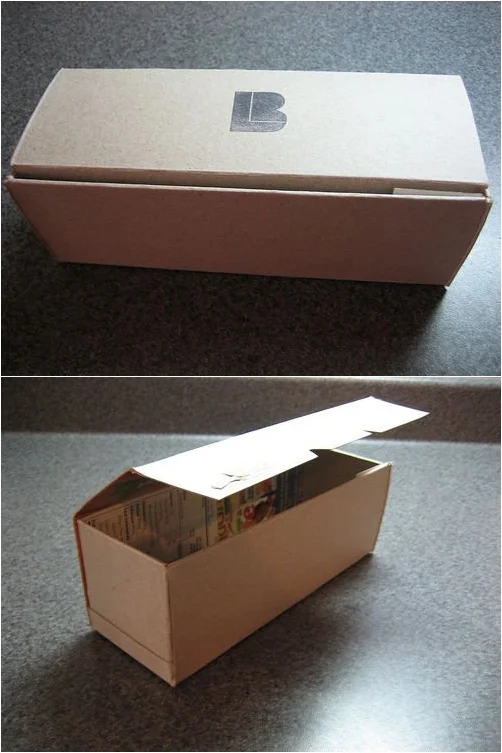 Most of the time we get so caught up in getting a gift that we completely forget about the wrapping or packaging and finding the right sized gift box can be annoying. Now you can make your own fancy-looking gift box simple and easy by just refolding an old cereal box.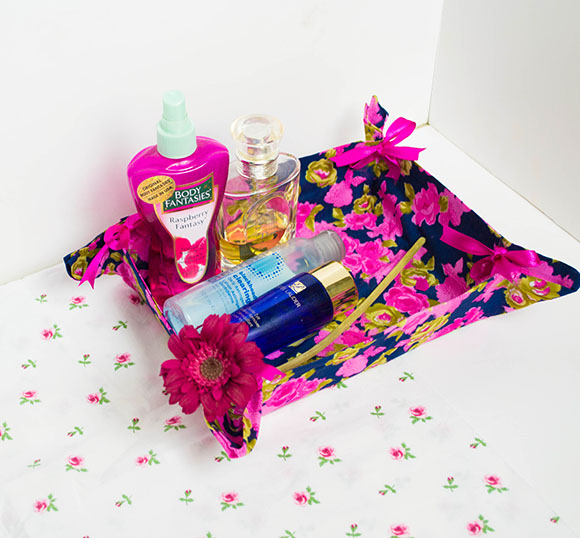 Vanity trays don't seem very important, but they sure come in handy keeping all the regularly used beauty products in order instead of having them roll around and over the vanity. Sure, you can use anything as a tray, but wouldn't you like to have a cute one? This one takes just minutes to make and it sure looks pretty.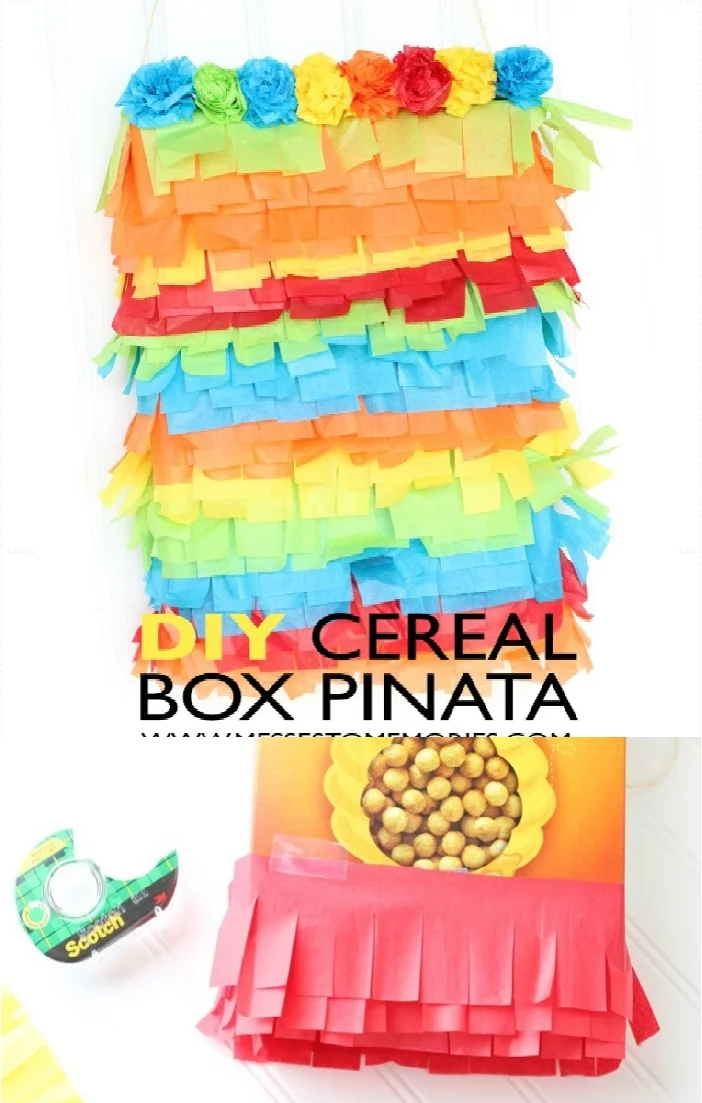 Every kid's party needs a pinata, but not everyone is very skilled in making them if you've forgotten to buy one in time. With this project, you can make as many darling little pinatas as you want, or at least as many as the number of cereal boxes you have. They might not be very big, but with enough of them, you will have big fun at the party.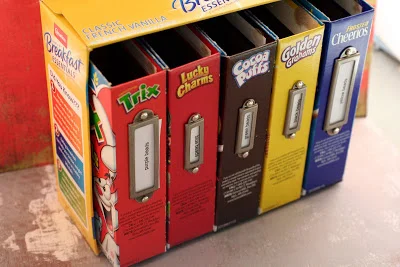 Organizing small notebooks, albums and other similar items isn't always easy, especially for the kids. With this little handy dandy organizer that won't be a problem anymore. With a bit of embellishment, it will look great on a shelf in the kids' room and it can be used to store whatever you like.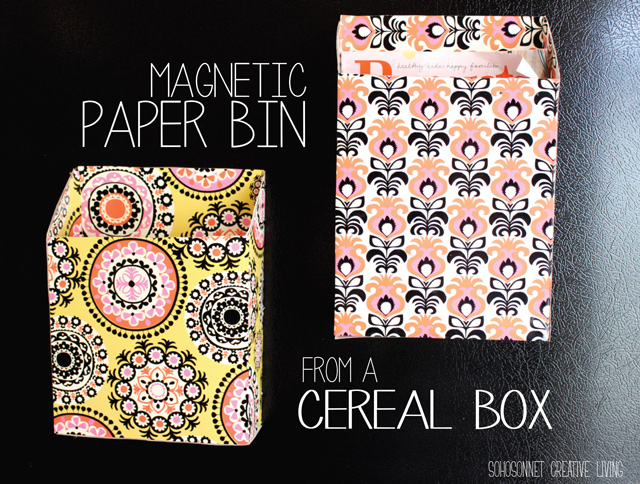 If you're looking for something more straightforward than the draw-like organizer from before, you can try this cereal box magnetic paper bin. Perfect for extra space on the fridge and your cooking magazines and other recipes will have a new home.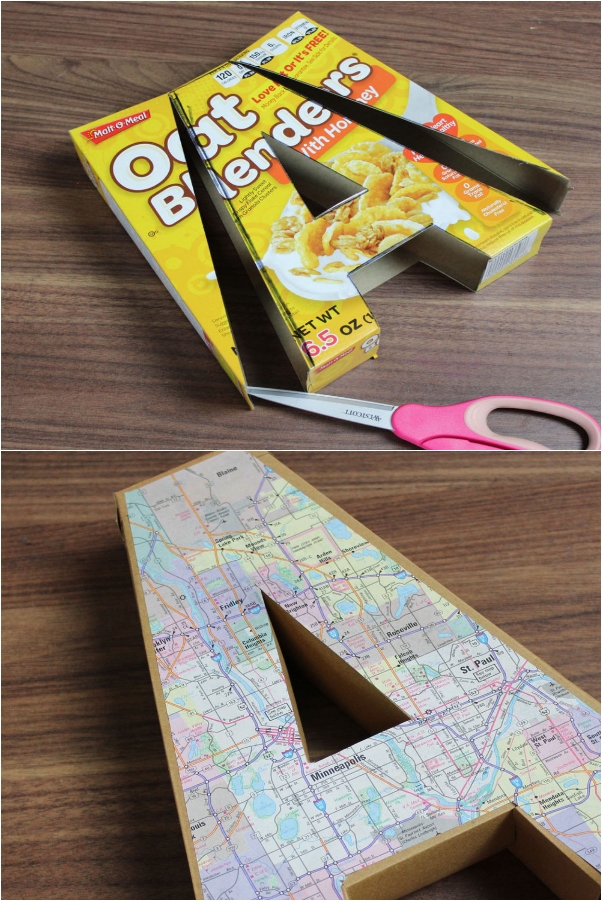 Alphabet art is a chic way to add some decor to your bookshelves. Yet, who would actually go out shopping for such nicknacks? Making them is a great and fun project, nut instead of doing everything from scratch just scrap that cereal box and you can have a great new alphabet decor faster than saying the ABC.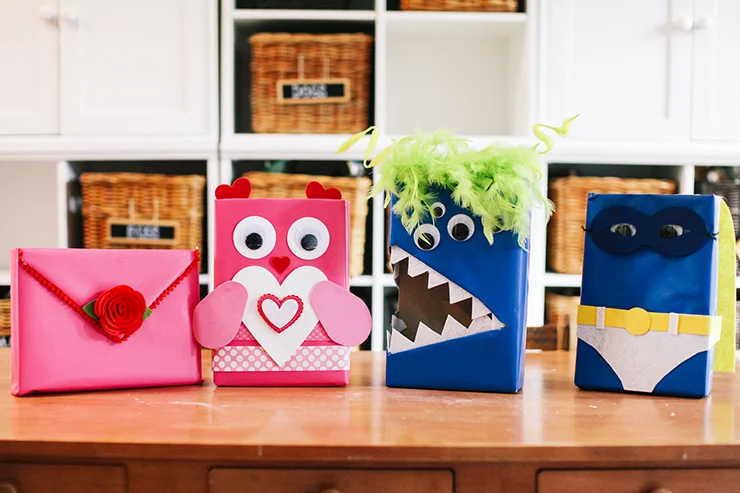 Getting the kids excited for a holiday brings back all the good memories of our childhood as well, and doing something extra special with the kids is always a plus. Here are some adorable ideas for making the most darling valentine's mailboxes for the kids when the day of love comes around.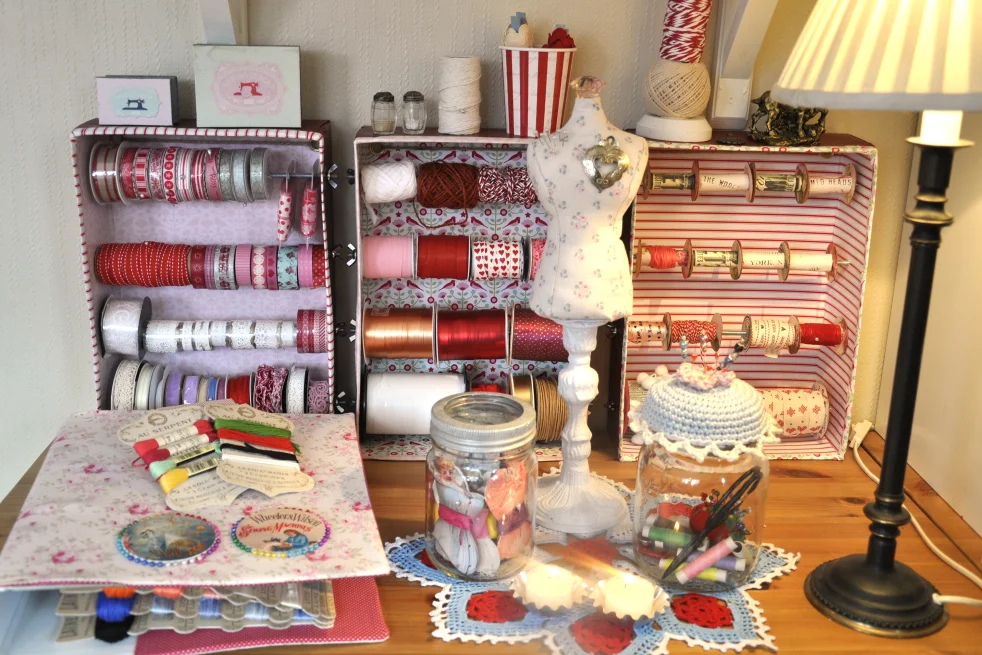 For crafters, scrapbookers and seamsters keeping all the spools of thread ribbon and tape organized is the most important thing and the most impossible one as well. With this simple spool ogranizer, you will never again have to rummage through a drawer of spools to find the right one, and all you need is a cereal box, a few steel rods and some time.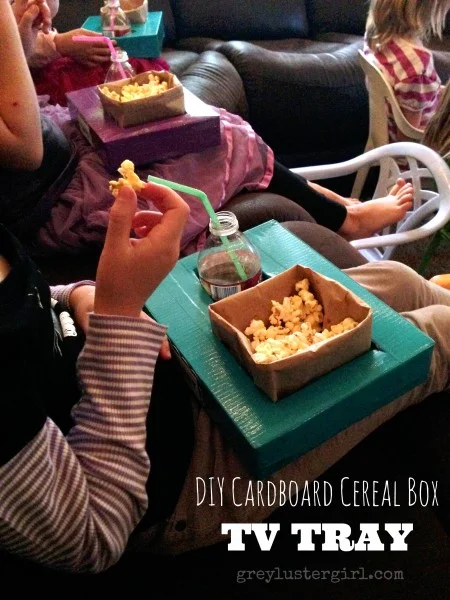 Hosting a kids' get-together can be tough, so there must be a scheduled downtime of just watching some TV. With that comes the snacks, and to avoid any arguing over who has eaten more, giving each kid a separate portion of snacks and drinks is a recipe for a peaceful Tv viewing. To make it even more fun, make a few of these kid's sized TV trays for each kid. You know you have enough cereal boxes for that at least.
Going for another home decor project, no one will ever guess that your new wall art started its life in your pantry. With a few evenly cut squares and glued together rectangles, wrapped in some papper with fun patterns and you can make this modern art in no time.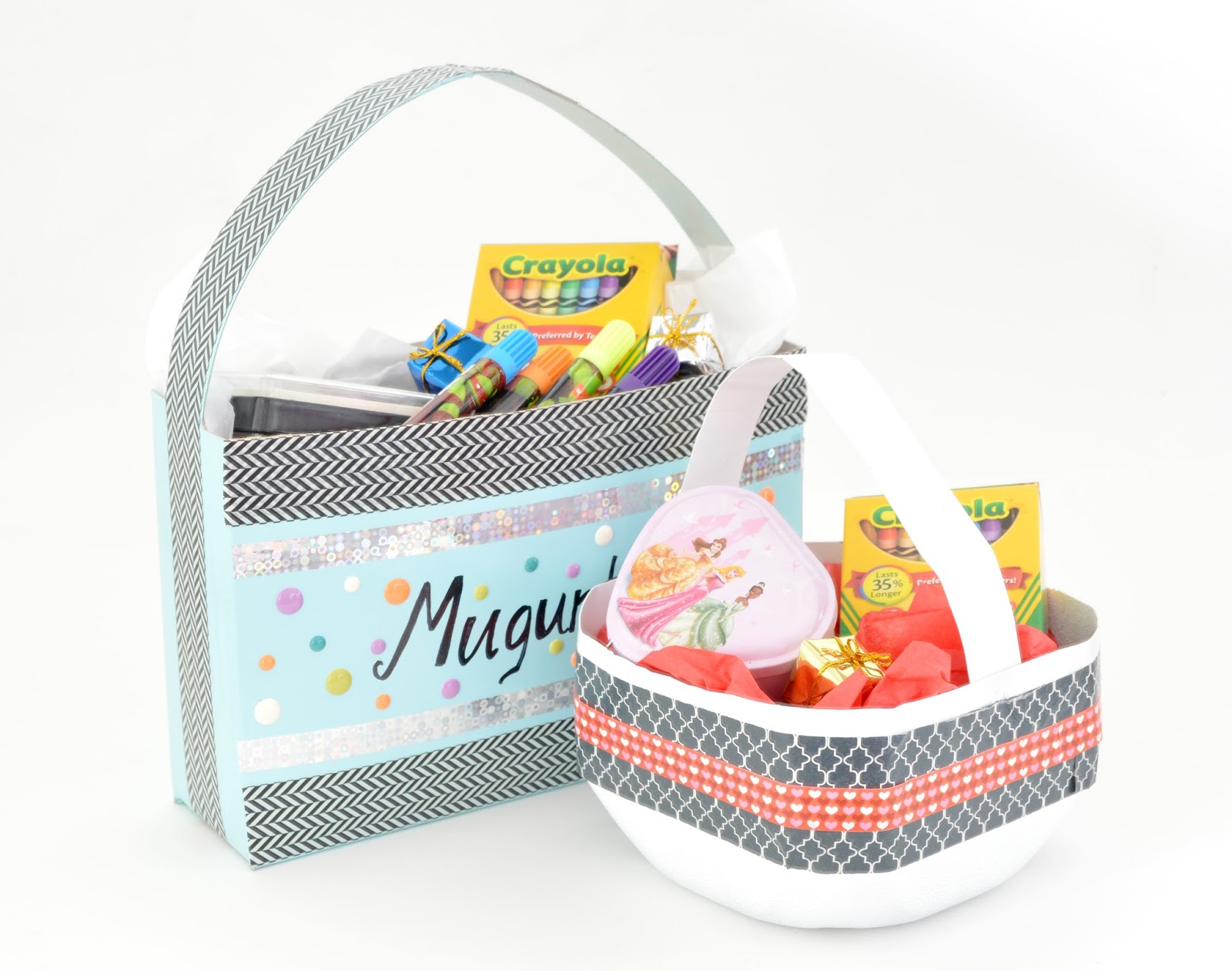 Extra baskets for Easter are always welcomed and now you won't have to spend a small fortune on them, Here is a two in one tutorial for making a few more Easter baskets using not only a cereal box but also that empty plastic galon bottle.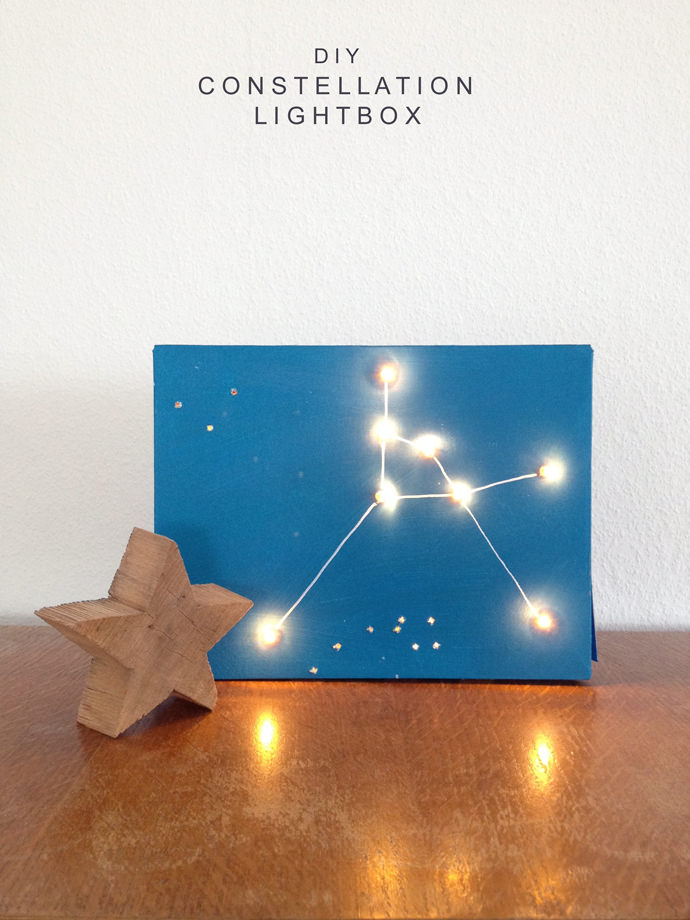 For those who like the zodiac signs or stargazing, here is a darling little project to bring part of the night sky right in your home. Doesn't take a lot of time but will certainly bring some shiny smiles and lights to the house.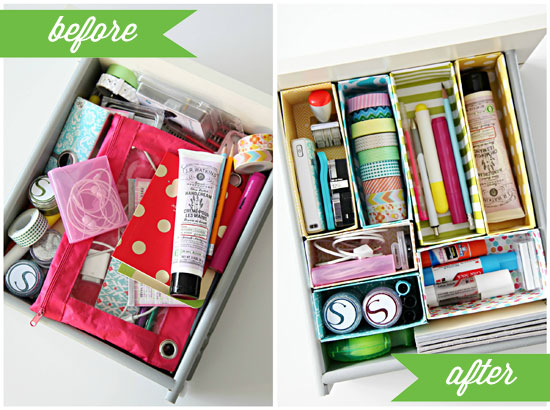 Last, but not least, this is one of the more common ways to repurpose a cereal box and one that will never get outdated. By cutting out a section of the cereal box you get instant drawer dividers for a more organized nick-nack drawer, and who doesn't need that?
That's all the ideas we have for now. Hope you'll have fun recycling and reusing one of the most commonly found items in our homes and we look forward to hearing your thoughts in the comment.