Knitting, crocheting, and macrame were in danger of becoming a lost art or at least considered oldfashioned, something our grandmothers did in their free time. Thankfully, all these crafts are having a major comeback albeit with a modern twist.
Today we'll be focusing on some macrame projects, which is one of the easier of the abovementioned crafts. Not to underestimate it, macrame arts can be quite complex and amazing, it's just that unlike crochet or knitting, in macrame you don't need needles and many patterns are quite easy to create even for beginners.
Macrame projects can range from tiny accessories to large decor pieces. Their growing popularity is mostly based on the calming boho vibes they give out, and the process of creating them is quite relaxing as well. So, if you're in the mood to add some boho style decor pieces to your home, now's the time to check out and try some of these gorgeous macrame projects.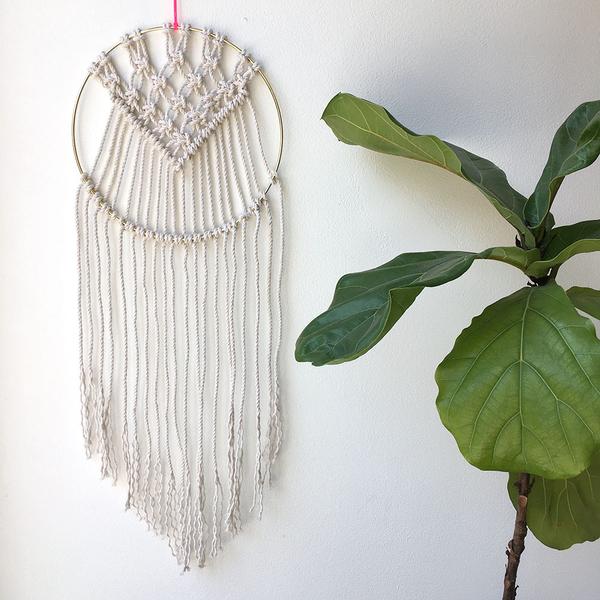 Even if you don't believe in the superstitions about dreamcatchers, they still make a lovely wall art piece. Woven in a brass hoop this chevron version of a dreamcatcher is sure to bring pleasant vibes to your home.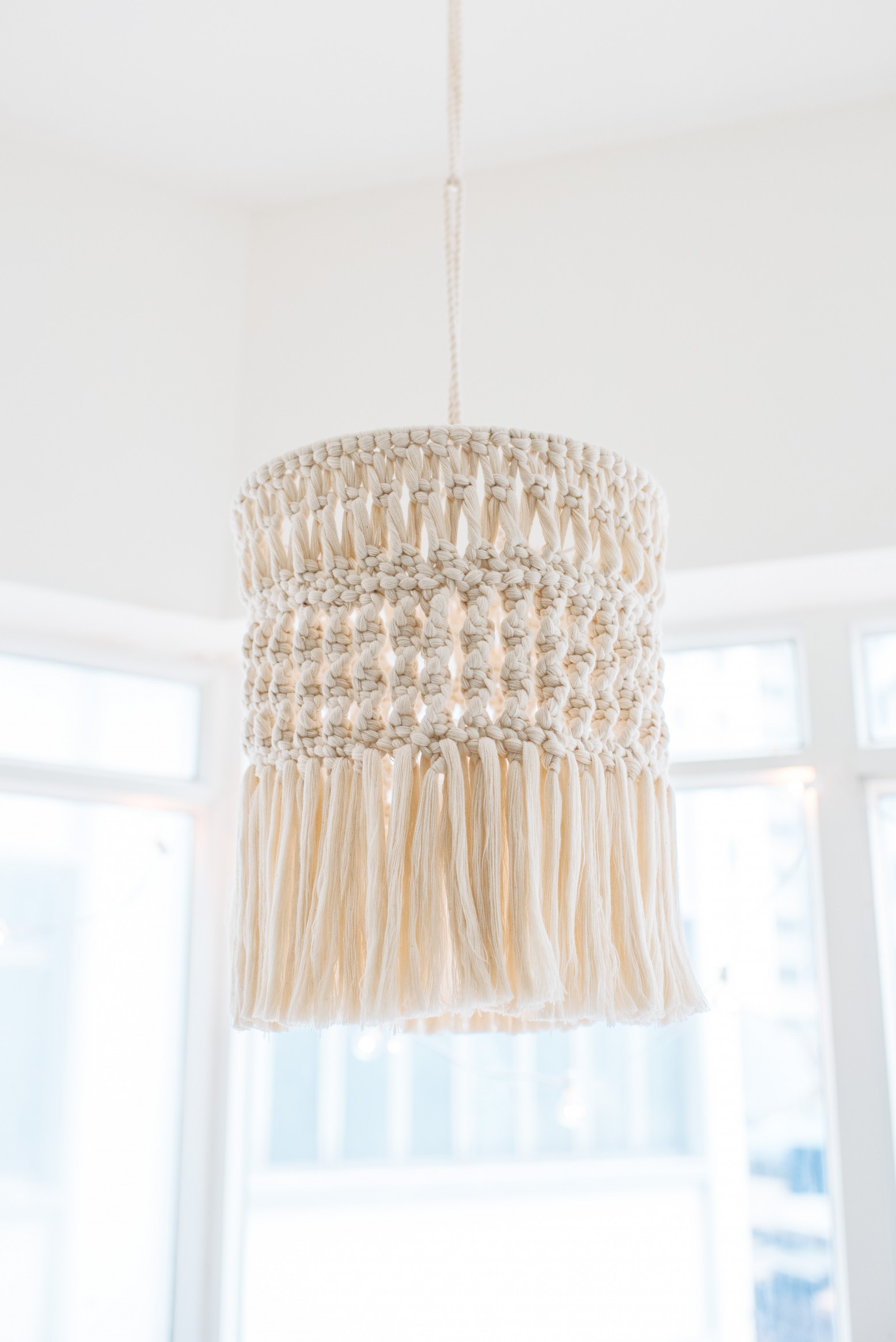 Chandeliers might not always fit in a modern decor, yet you might reconsider when you see how charming this one looks. An old lampshade will make a great base and with some cotton rope, you can make this fancy macrame chandelier that looks amazing when lit up.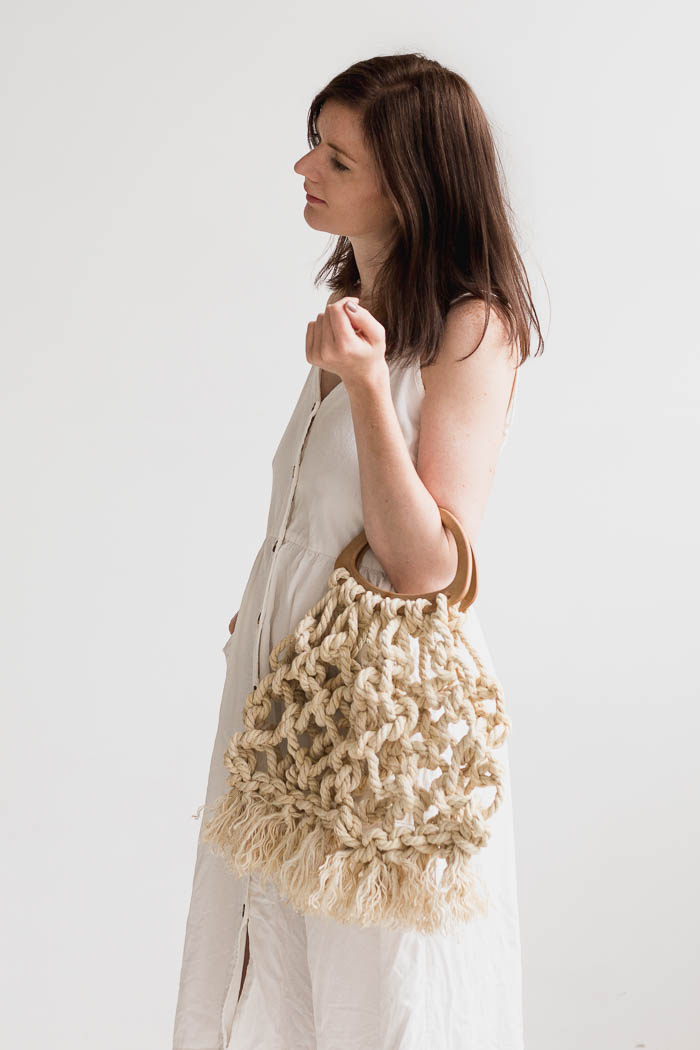 Yes, tote bags are accessories, not decor pieces, but we simply had to include this one in the list. It's just so practical and lovely. On the plus side, you will wow everyone when you tell them you've made it yourself.
This macrame pattern can be used for other macrame projects, mainly for creating some necklace pendants or other accessories. The garland is a good exercise project to master the knots and once you're done, you can put it on a mantle, hang it on the wall or wrap it around a planter.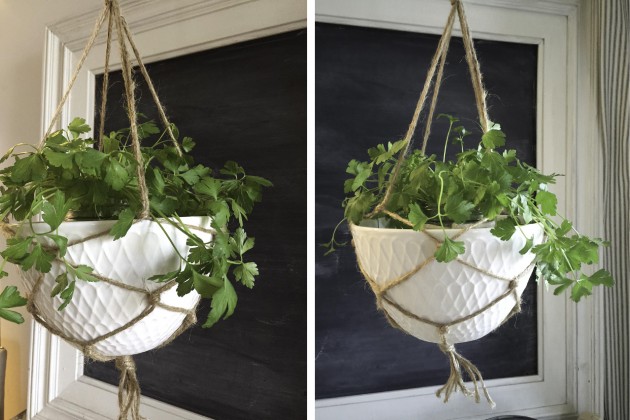 The reason why many people love hanging planters is that it frees up space, it looks pretty and it is much better for the plants when they're not in the way on the floor. This macrame hanging planter is pretty easy and you can make it from yarn or twine, whatever you have at home, actually.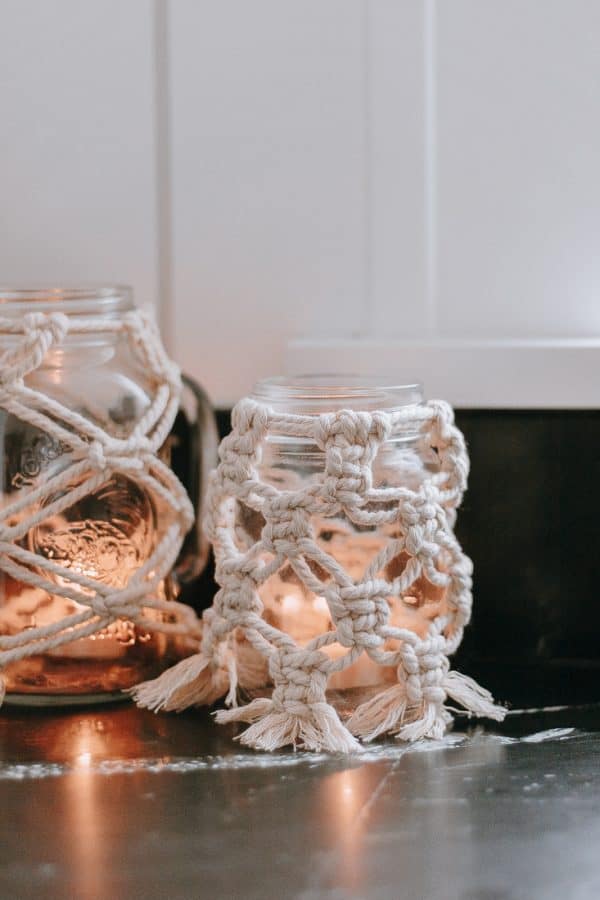 There are endless mason jar projects out there, so it comes as no surprise that there will be a macrame one too. These mason jar lanterns are a great project for parties or celebrations if you're looking for a boho or nautical theme decor accents that won't cost you a fortune.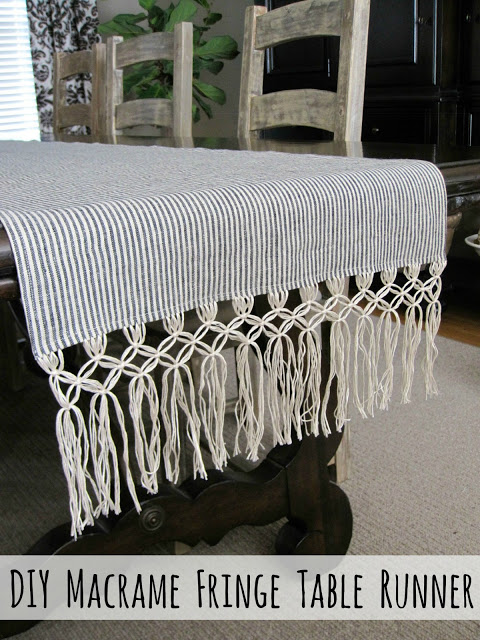 creating an entire macrame table runner might be a bit too big of a project if you're a beginner, yet you really like to add that macrame touch to the dining table. You still can, by making these cute macrame accents at the ends of your favorite table runner. Easy and adorable.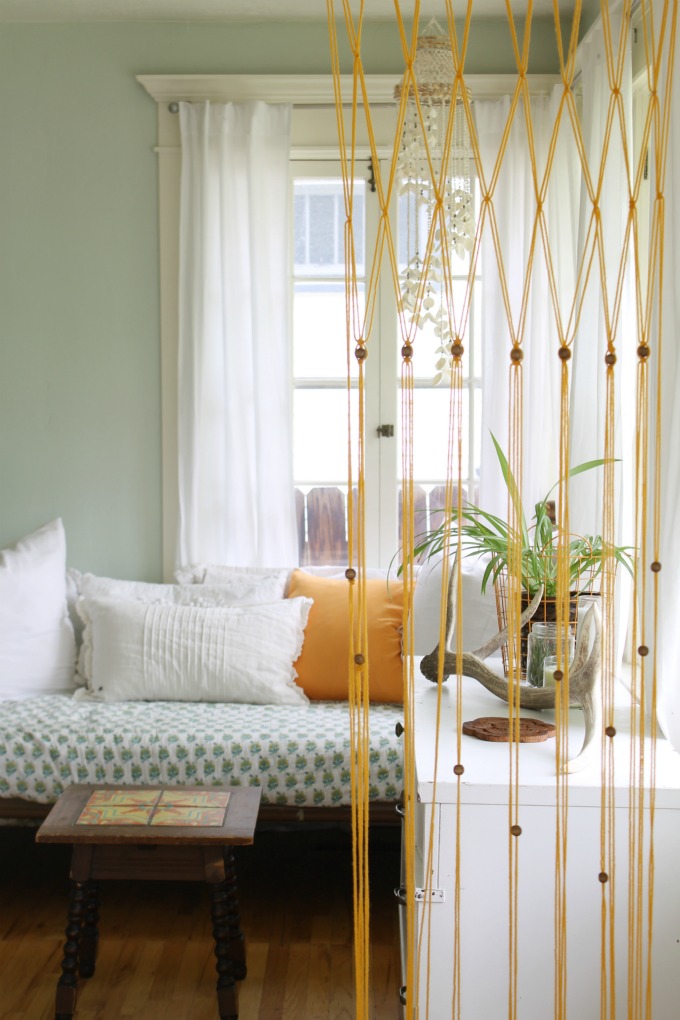 Anything can be used as a room divider if you need one. Curtains are very popular since they don't close up space and are easily removed when needed. A macrame room divider or a curtain is not only practical but with many decorative possibilities as well, and it's very easy and fun to create.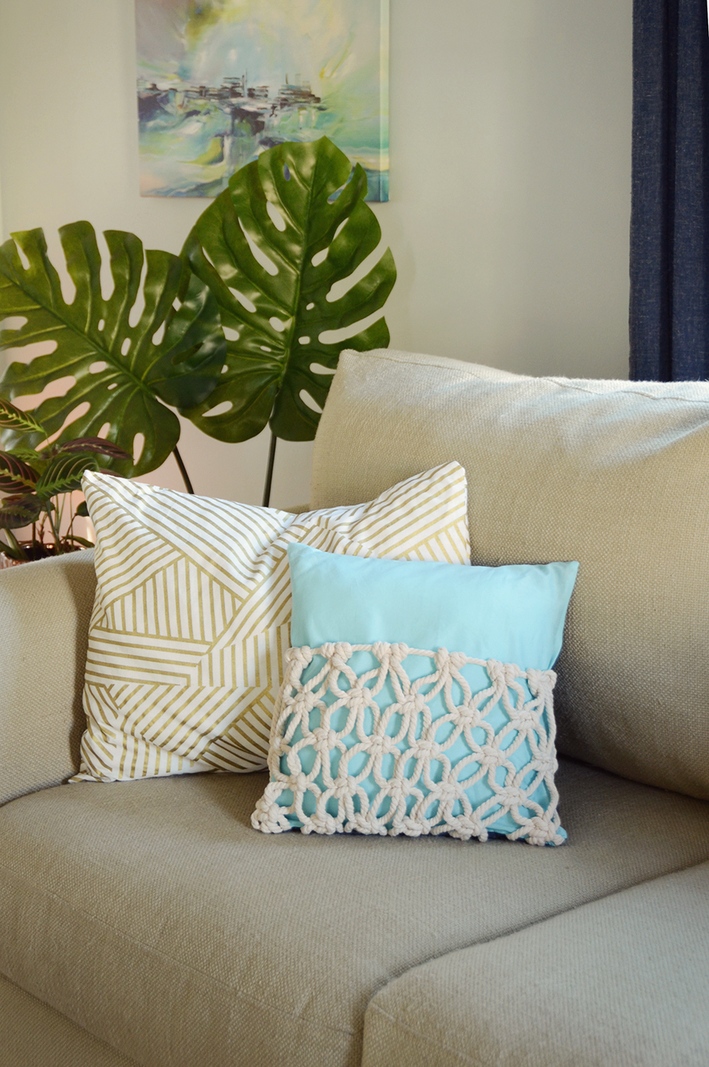 Throw pillows are comfortable, yet their main purpose is just to make the sofa in the room to look better. So, creating a macrame cover is a nice way to give a new twist to decorating the sofa to simply getting colorful covers from the store.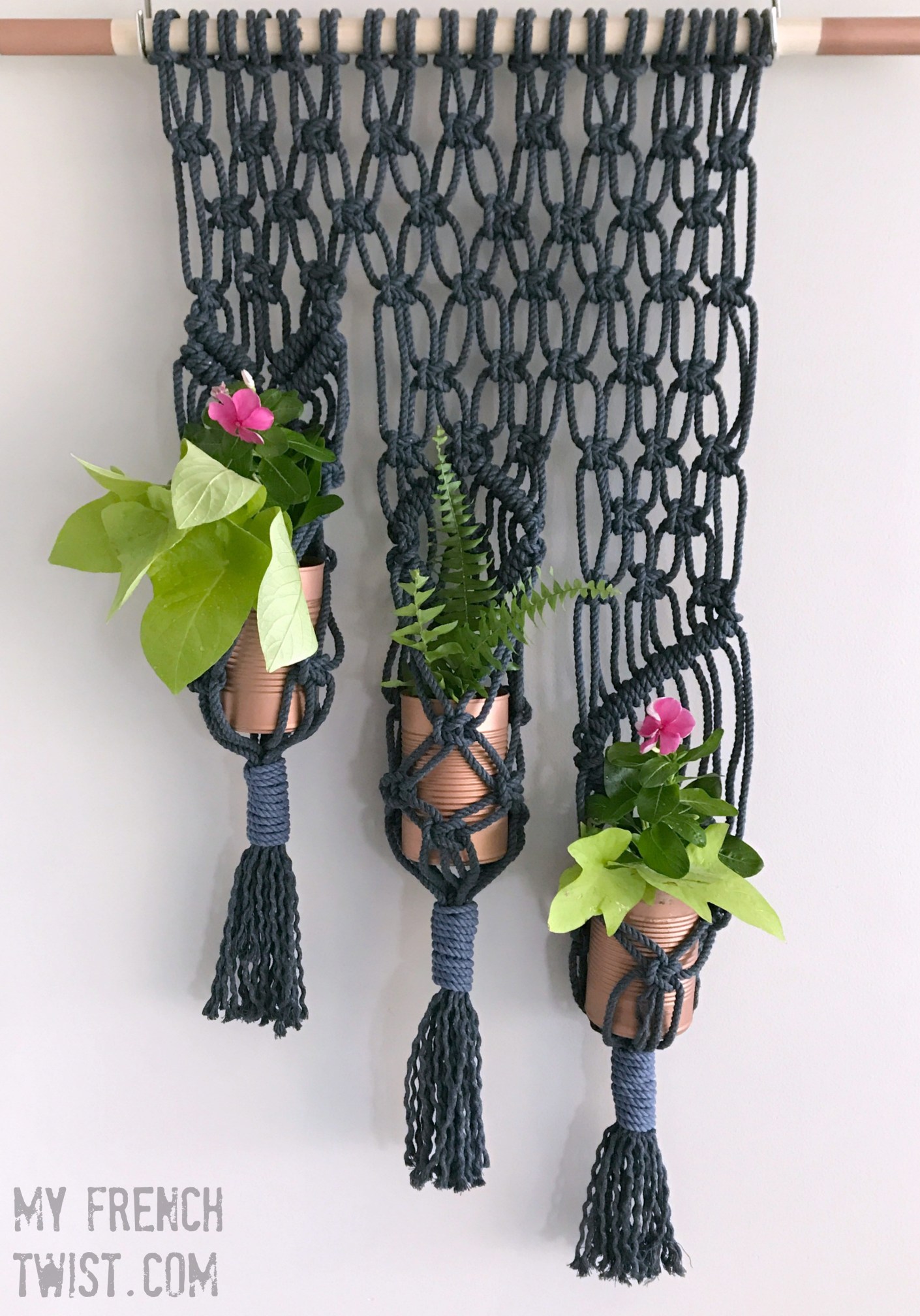 We gave you an idea on how to make a macrame plant holder for beginners and this one is a bit more advanced, and somewhat of a two-in-one project too. This macrame pattern will hold three small pots of plants and it can also double as a wall hanging.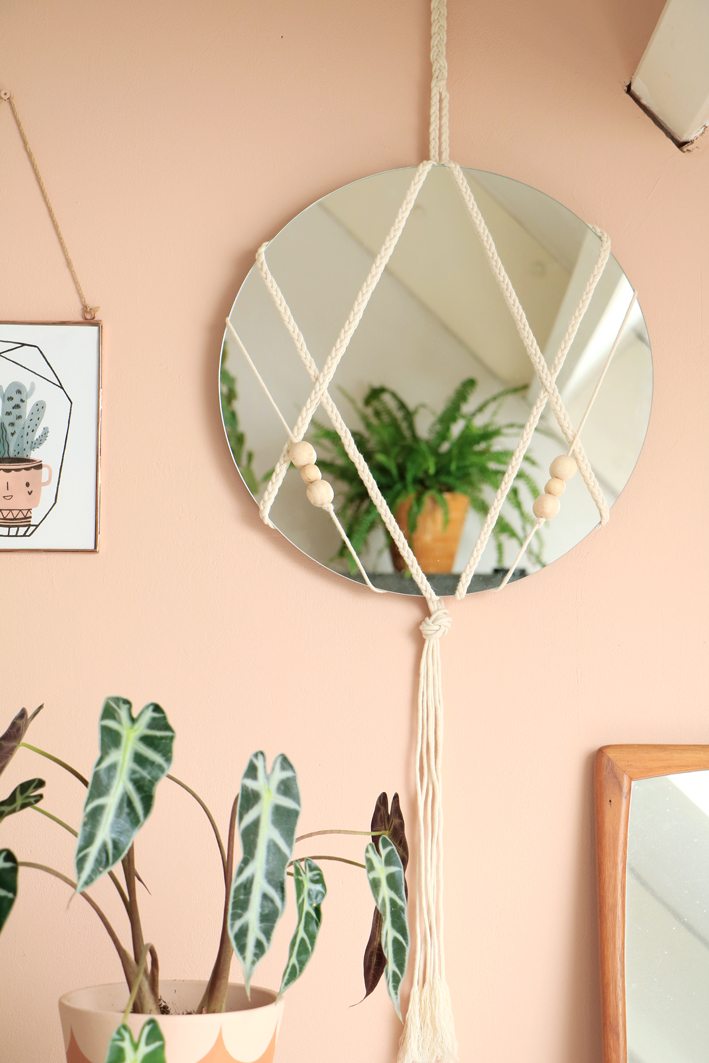 A proper frame for a mirror can make a huge difference in how good it will look on the wall. If you're going for the minimalist look, this macrame projects is right up your alley. No frame needed, just some cotton rope and wooden beads.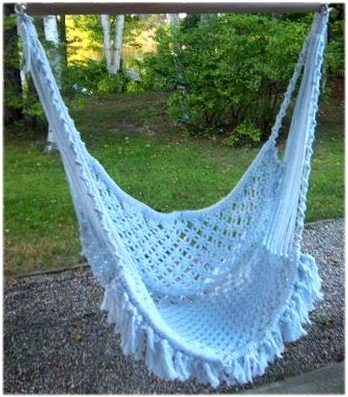 Macrame chairs are stylish and versatile and also very pricey if you want one for your home. With this project, you can still be the proud owner of one without spending a small fortune, just some patience and effort on your part and a whole lot of cords.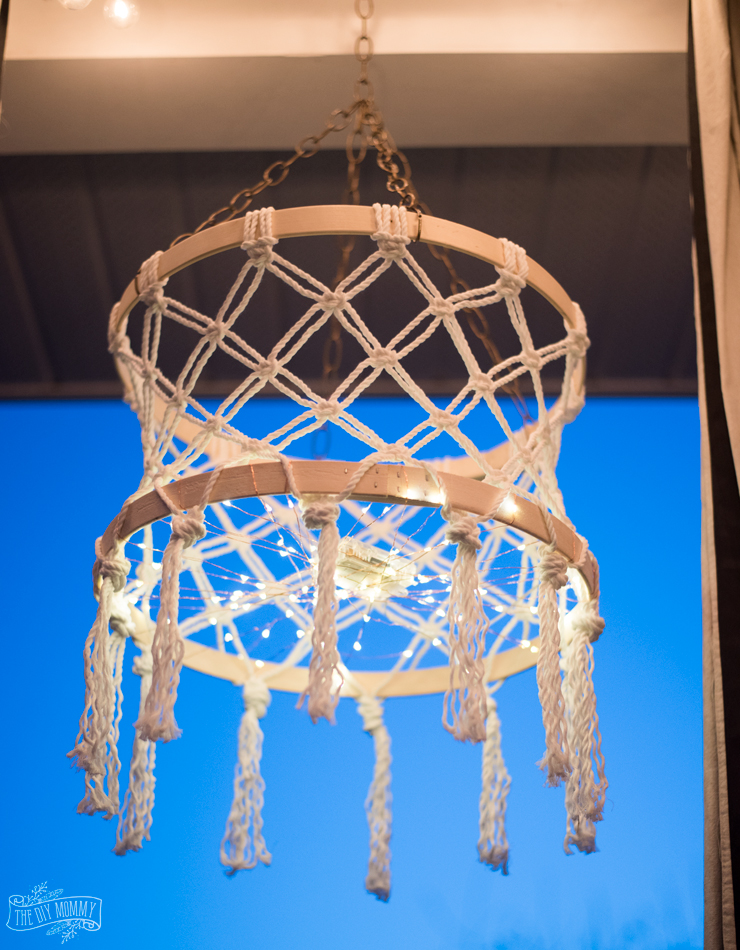 If the chandelier project intrigued you but dismissed it because you can't search for a lampshade, you can try this simplified version. The knots are simpler, it looks airier and you'll need embroidery hoops and fairy lights. A romantic project for your backyard for sure.
Macrame projects might look flimsy in most cases, but they can be made to be very sturdy as well. In fact, they can help you relax and revisit your childhood days spent on the swing as soon as you try out this beautiful macrame swing projects. No porch should be without it.
That's all the macrame projects we can offer you for now, and we hope you've been inspired to hive boho style a chance. Have fun creating and we'll look forward to your thoughts and ideas in the comments.