Every holiday, achievement or special occasion isn't complete without a toast. It is a time-honored tradition in many cultures, to raise a glass in someone's health and happiness. Different people prefer different beverages, beer, schnapps, cocktails, soft drinks but most sophisticated and cheer-appropriate of them has always been the wine.
Good wine tastes even better when drunk from a fine wine glass. Wine glasses come in many shapes and sizes, yet there are times when a regular flute just won't do. If you want a bit of pizzazz to your celebration, you should check out the tutorials we have here to turn your ordinary wine glass into a wine masterpiece.
There are very easy and more challenging ways to decorate a wine flute, as you will see here, and the effort is well worth it, be it for yourself or a very beautiful gift for friends and family.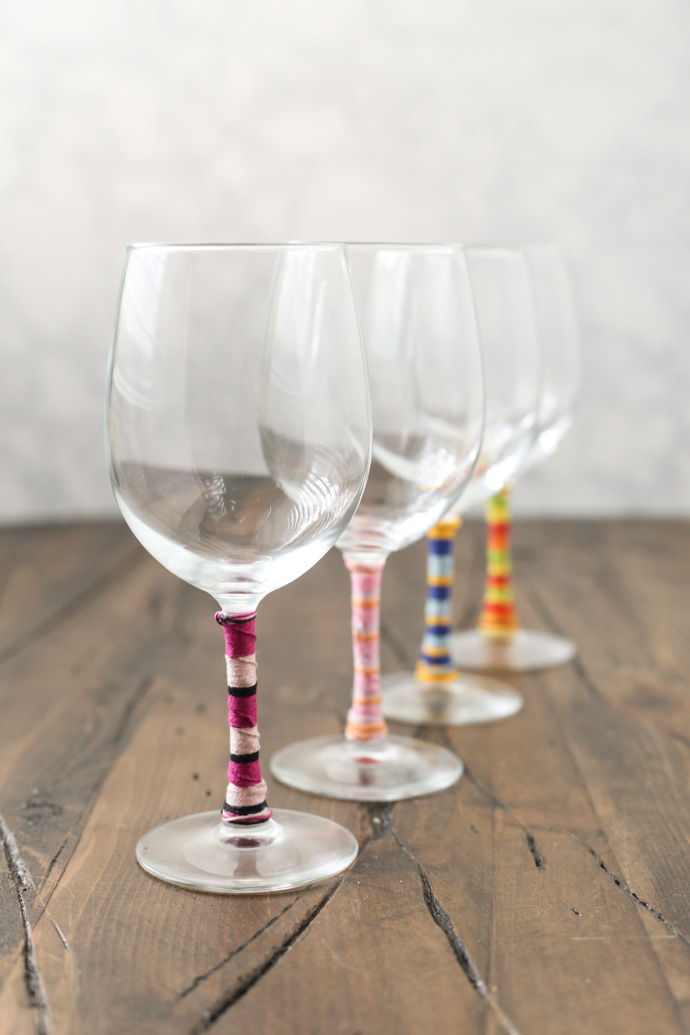 Making matching friendship bracelets was a cute craft to do with and share with friends when we were kids. As grown-ups, we might not share matching bracelets anymore, but we can share a drink in these easy and colorful friendship bracelet wine glasses. Fun all around.
Cheerful, colorful and with your name on it. Here is a wine glass to make summer relaxing days a bit better. It is a project great for beginners and it can also make a great gift to do for friends.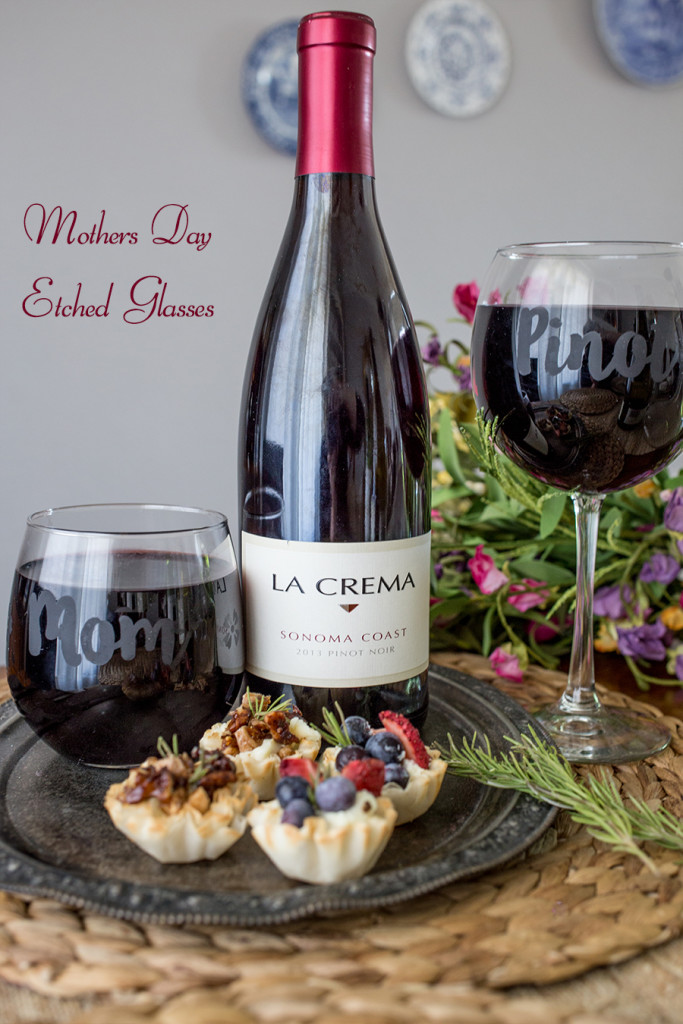 A wine glass with your name or initials in bold colors might not be your style. No worries, it can be done in a more subtle and elegant way. Glass etching is a great technique for that, and you can create whatever design you want.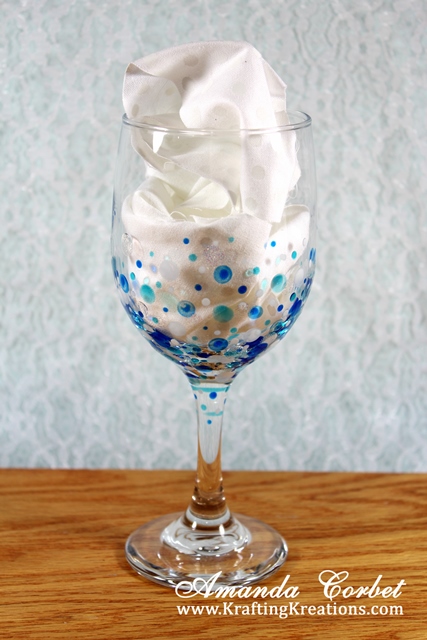 Seeing dots is usually a bad thing, but not when you're enjoying a sip from this glass. A minimalist decorative touch that gives a dash of color and fun to plain glass.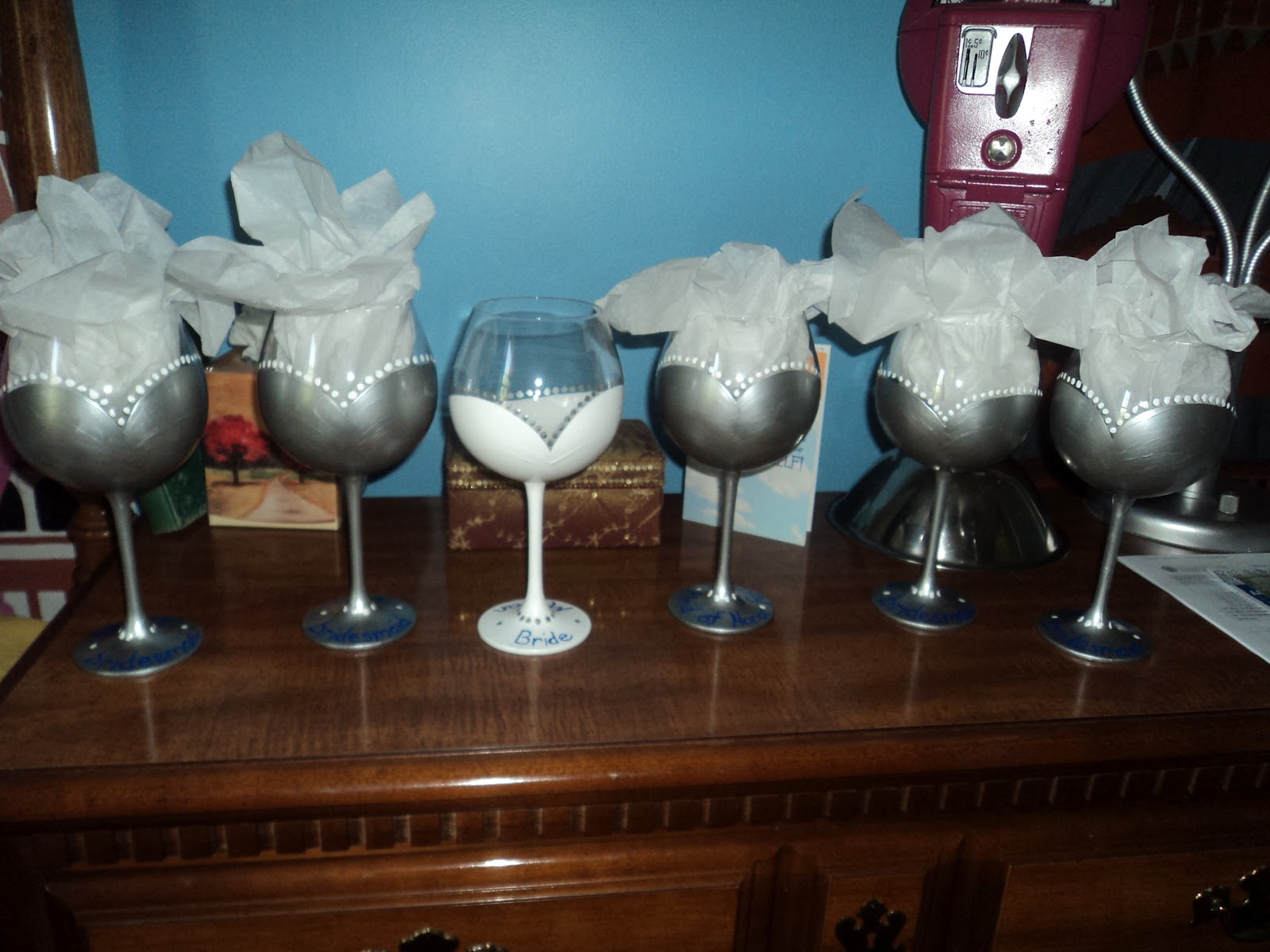 The bridesmaids are there to make sure the bride's perfect day goes smoothly. Gifting them with something they'll remember your big day as fondly as you will is only appropriate. Make that present even more special by handcrafting it, just like these lovely "bride and bridesmaids" wine glasses.
Puns are always good for a laugh, and wine puns on wine glasses are even funnier… Or they will be at some point. With a bit of paint and sharpies, you can make some great personalized wine glasses with marbled stems.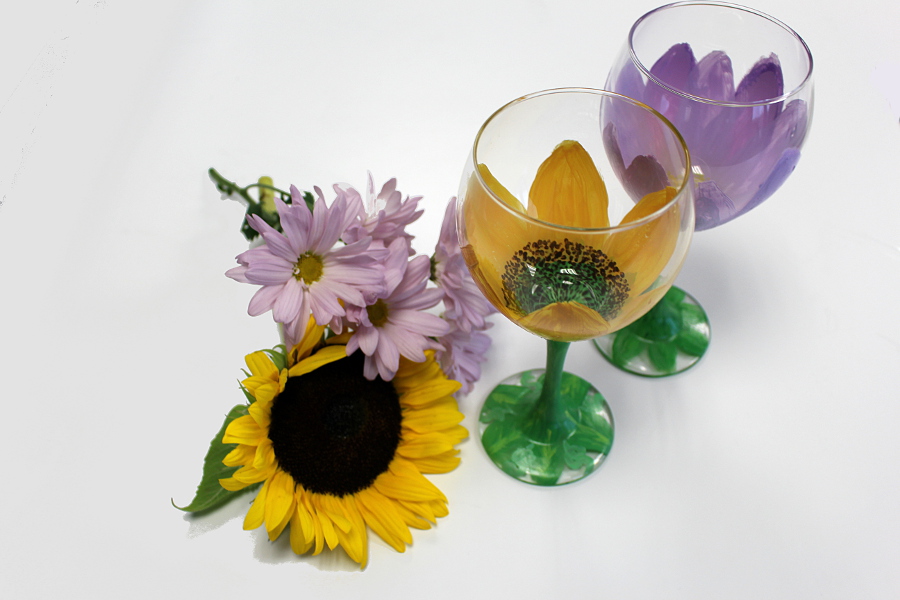 Given that the wine glass is already somewhat of a flower shaped, painting a flower on it is easier than you think. If you want to try your hand at creating some gorgeous sunflower wineglass for yourself or as a gift, get some enamel paint and check out this easy tutorial.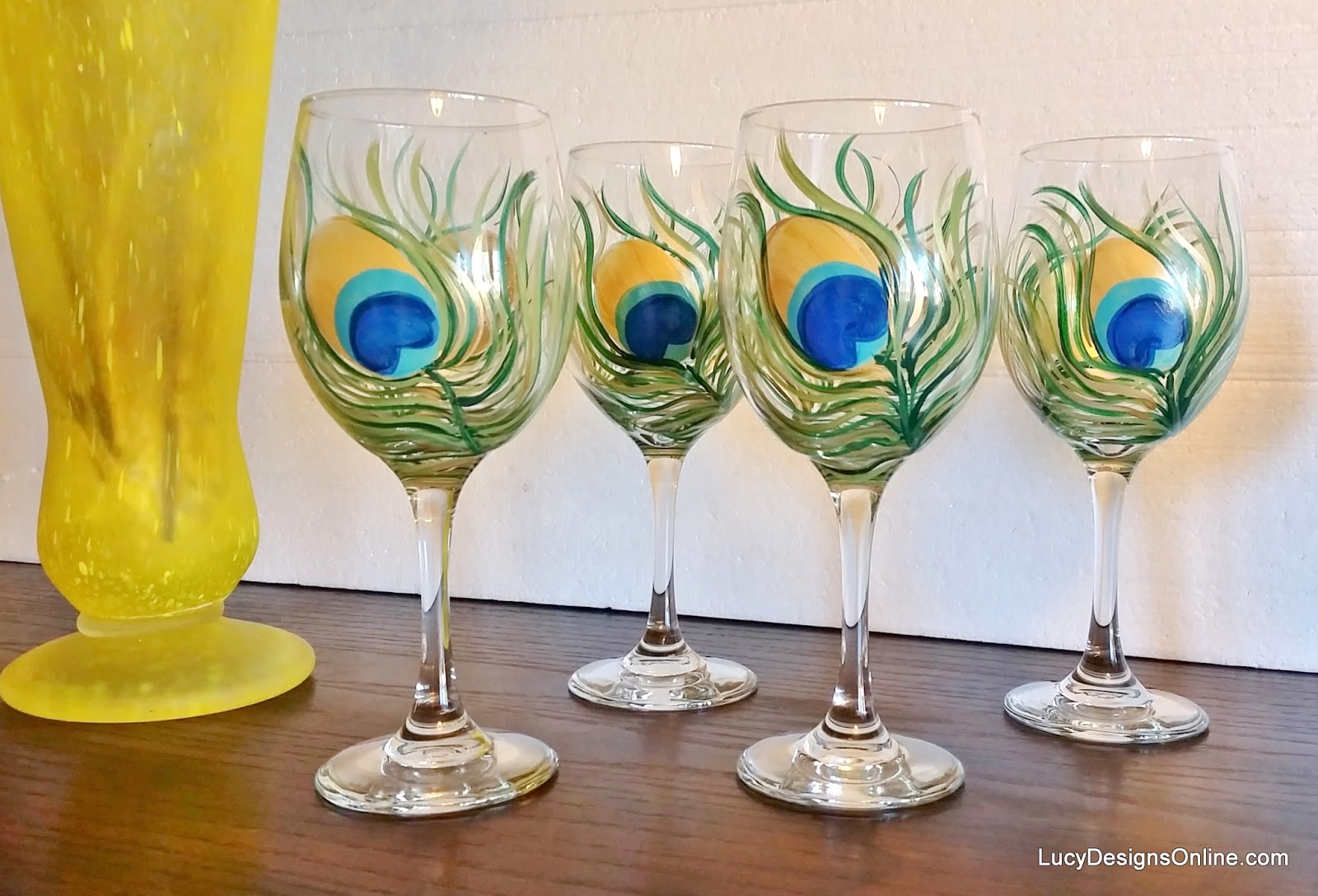 It is said that the gift of a peacock feather symbolizes kindness, thoughtfulness and good luck. A nice sentiment, right? However, if you can't get a hold of a peacock feather as a gift, try the next best thing and make these wonderful peacock design wine glasses.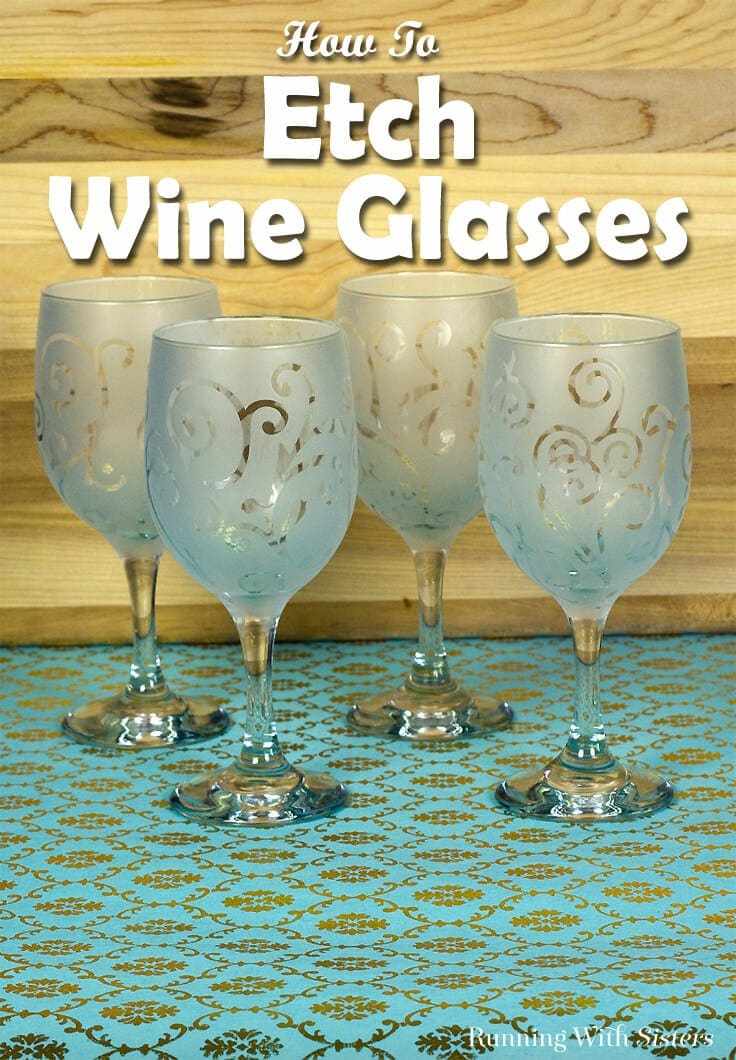 Like we mentioned above, glass etching is a nice subtle way to decorate a wine glass. Taking it a step further, there's also a way to use this technique to create more elaborate patterns decorating your flute without actually using any color. Doesn't it look stunning?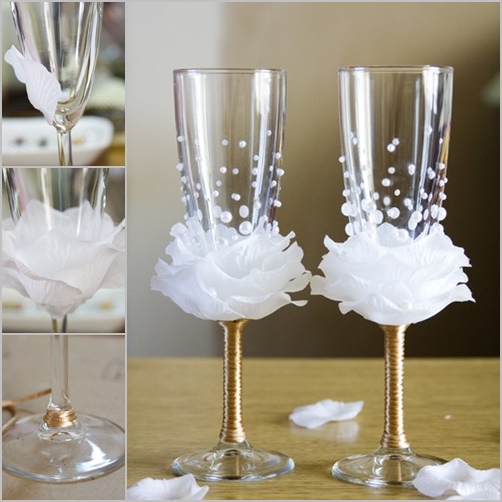 Doesn't this wine glass look like it came from a fairy tale? Sure, it isn't something you can drink from any time, but it is the perfect wine glass for making that first toast as newlyweds. Wine glasses like this one can cost a pretty penny, but now you have the steps to make it yourself and wow all who see it.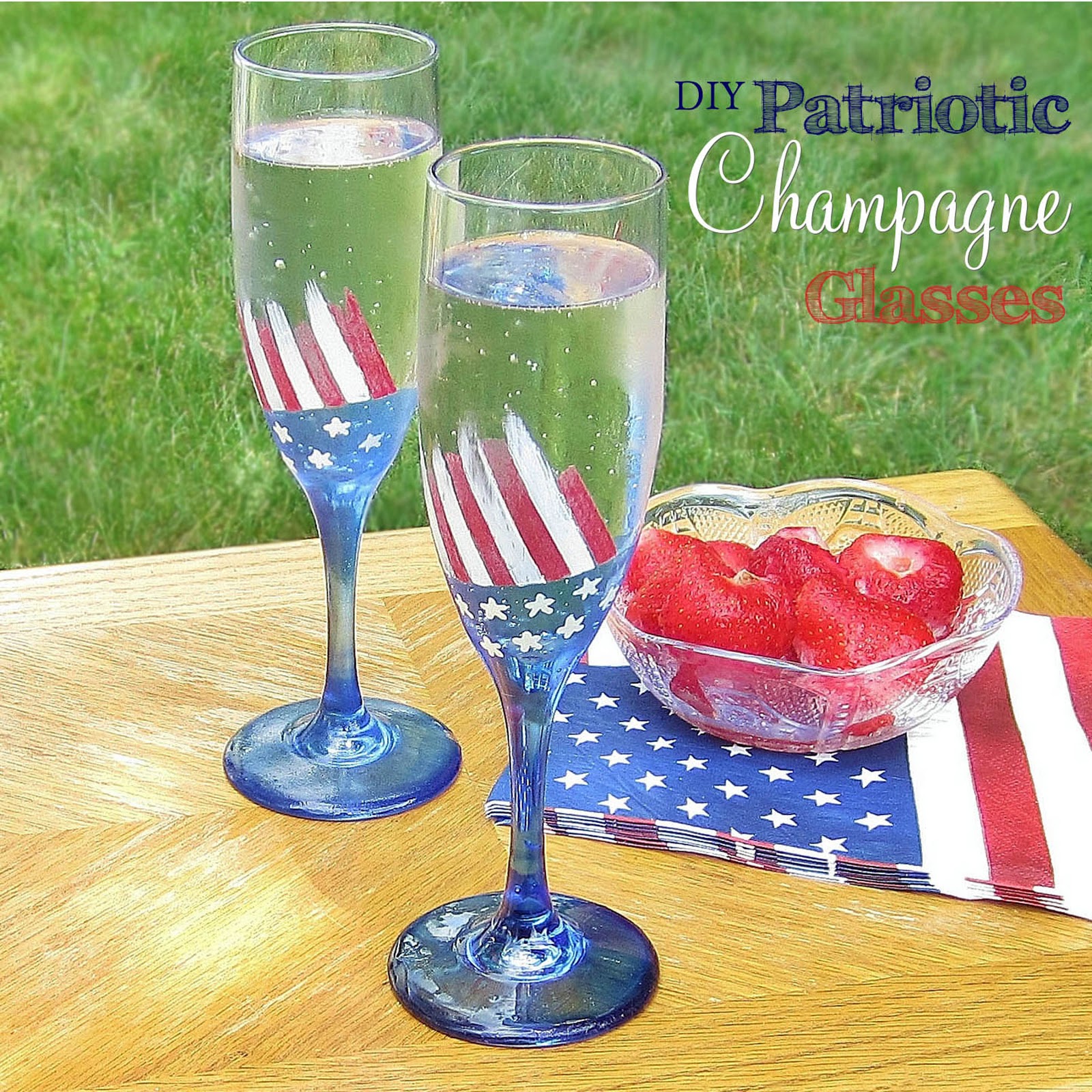 When Fourth Of July rolls around our sense of patriotism goes through the roof. Once you're done putting the red, white and blue details on everything at home, don't forget to give this patriotic makeover to your wine glasses as well. Your guests will love them.
While the previous wedding wine glass was mesmerizing, it is too feminine, and the groom might not be thrilled to use it. No worries, you can make this cute and fun little bride and groom decorated wine glasses and everyone will be happy.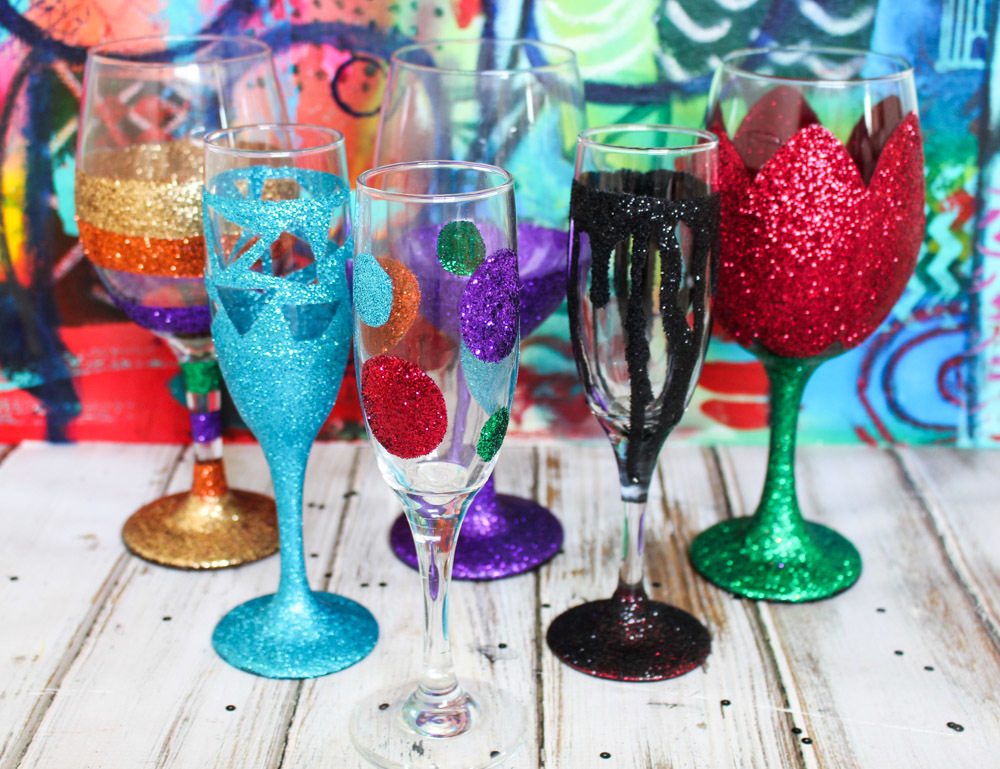 .Even if you're not into shiny things, there are times when you just have to have some glitter. For those type of parties try bringing these fun-coated wine glasses for all to enjoy.
That's all we have for you for now. Hope you've enjoyed these wine glass tutorials and that you git some ideas for a special gift for upcoming holidays and special occasions. We'll look forward to hearing your thoughts in the comments.