Living in a house with a backyard you know that when summer comes around the kids will want to splash and play outside on the ground. It's only natural, and even adults wouldn't mind some splash or two on hot days.
However, keeping the kids entertained and safe while outside is an entirely different matter. You can spend a pretty penny for plenty of outdoor games and gadgets, which we know won't last through the season. When it comes to keeping our younger kids happy, most parents spare no expenses which isn't always a bad thing. However, we want to teach our kids to be creative and maybe a bit more prudent with spending money, appreciating what they have instead of always asking for more.
Having said all that, it's time to give you some ideas on how to create plenty of fun summer play-time for your kids without spending a fortune. The secret: some creativity, some ordinary supplies and a bunch of pool noodles.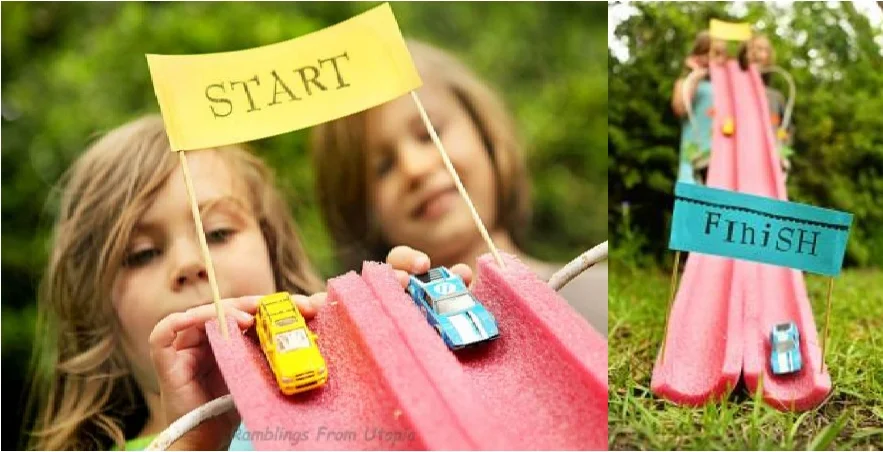 Right of the bat, we're showing you a way how pool noodles can replace something simple but essential: race track for small cars. You probably have plenty of those, but with pool noodles, you don't have to assemble them or worry about missing parts. Half a pool noodle makes a great race track and it's flexible, so you the kids can shape it however they want and have hours of fun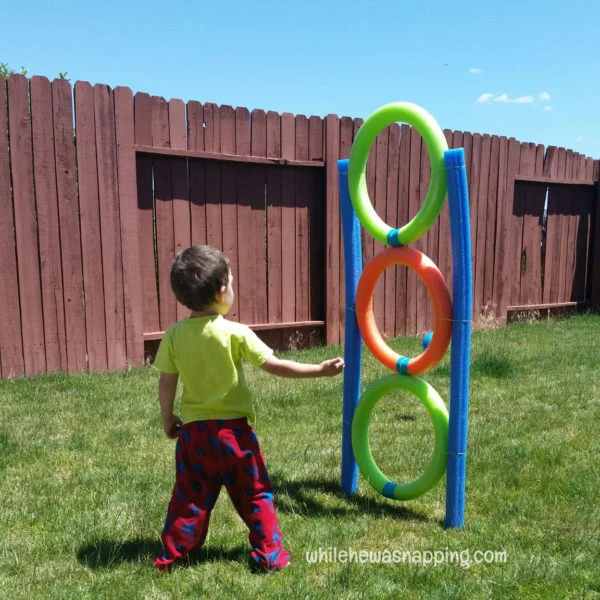 A friendly game of tossing balls through a hoop is always a fun activity and it helps develop hand-eye coordination. Creating a few circles from the pool noodles and securing them so they stand upright gives your kids a nice, safe toss game with different difficulty levels and loads of fun.
If you own a pool, you definitely have plenty of pool noodles already, so why not send your little pirates on a sea adventure on their very own pirate raft. No pool should be without one.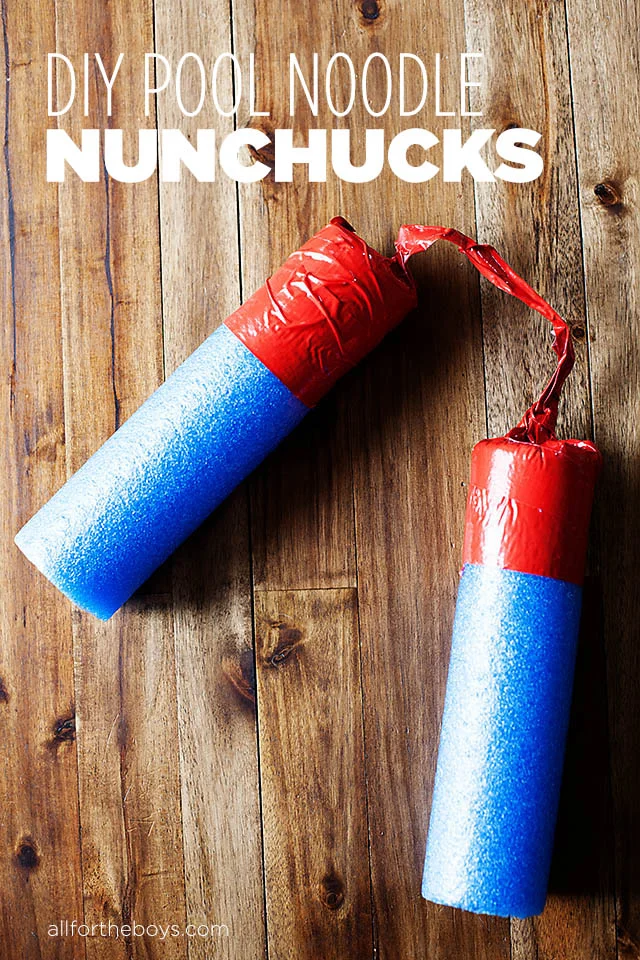 With exposure to action and martial arts movies, it's normal for kids to want to play out some fighting scene they've seen. Keep them safe and battle ready with these fierce, safe and soft pool noodle nunchucks. Trying out your ninja moves has never been more painless.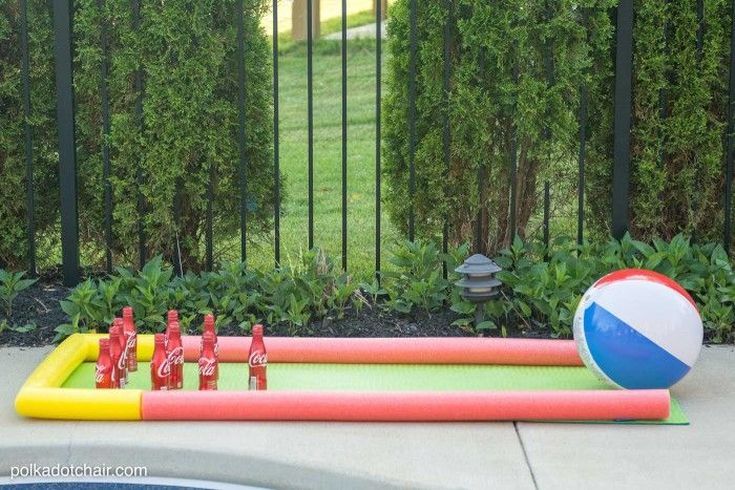 Bowling is another competitive game you can put together with things you already have at home. Bottles for the bowling pins, any bowl would replace a bowling ball, and for the bowling alley… You've guessed it: pool noodles. Lay them out and see who gets the best score.
All games are educational in their own way, however, if you really want to stimulate your young child's thought processes then you should consider making them this fun engineering wall. It's easy, fun and will keep your kids entertained for a long while creating their won little game along the way.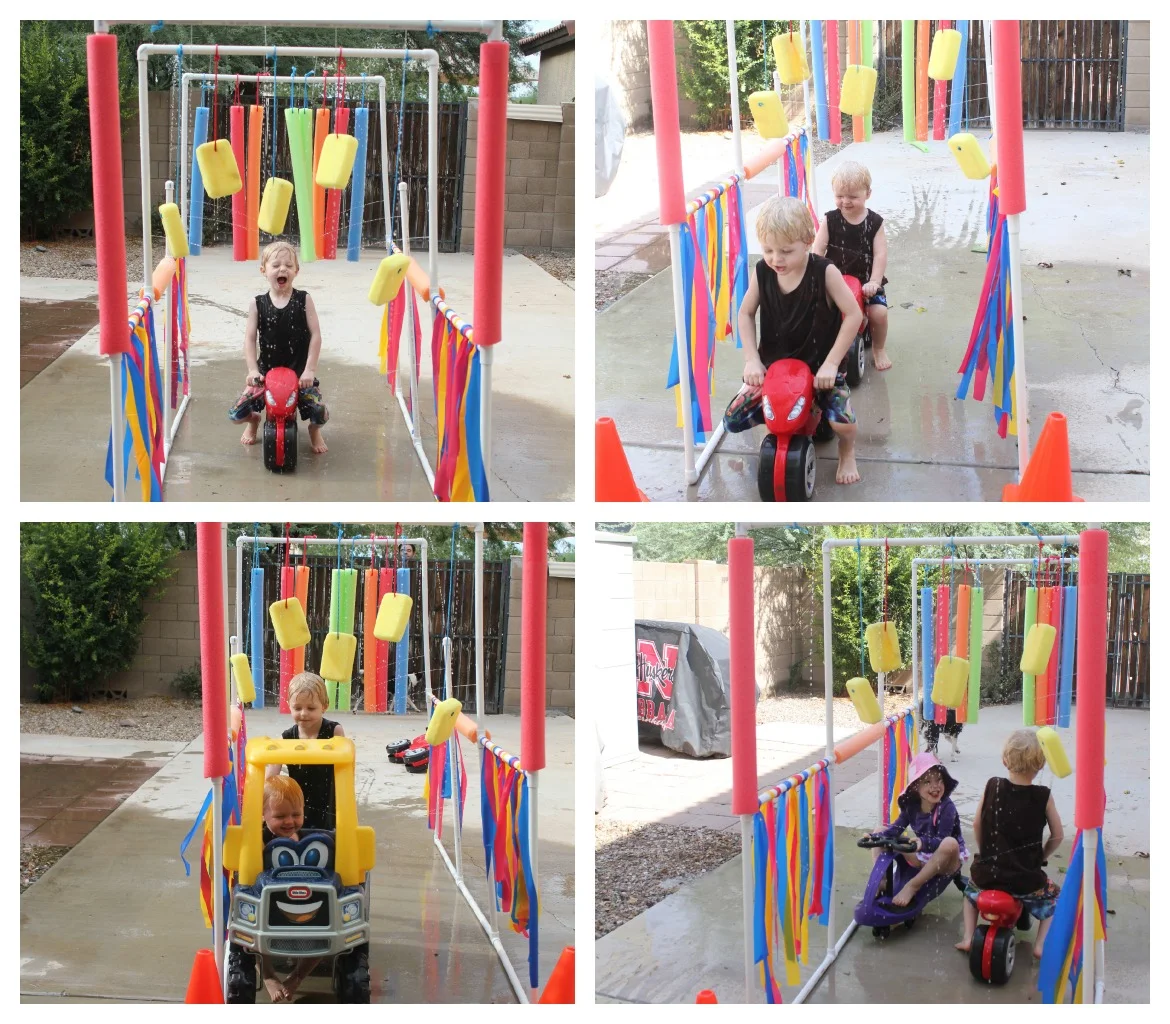 Going to the car wash might not be fun when you're an adult, but it's loads of fun for the kids, especially if they have their own mini car wash at home where they can splash themselves and their toy vehicles on a hot summer day. And you can give them that with some pool noodles and PVC pipes. Small price for loads of happines.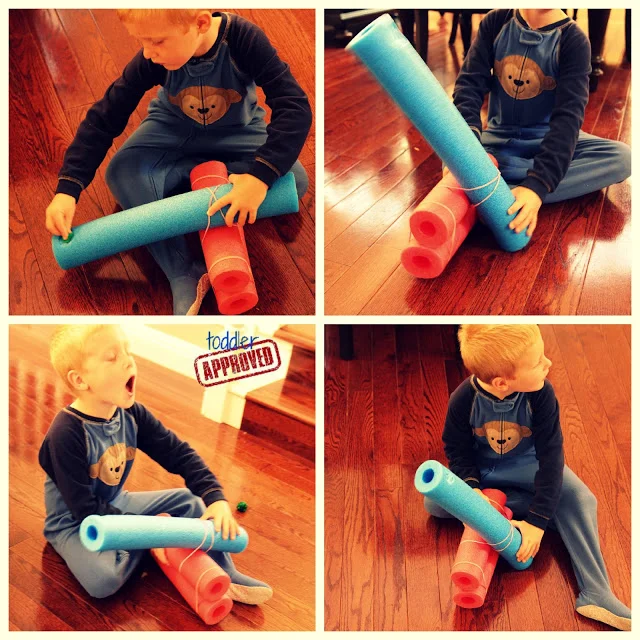 Kids will throw stuff around anyway, so why not give them something a bit more challenging in their tossing theatrics? Your kids will love this pool noodle catapult and since it's so light and flexible, you can be sure that the thrown objects won't be as heavy meaning less danger of damaging something valuable. It's a win-win.
Throwing and rolling help hand-eye coordination, so does fishing, especially if the fish are little pool noodles with a hoop and the fishing pole is a long pool noodle with some string and a hook. Set your kids with this challenge and you can be sure that they'll be busy and in one place for a long time.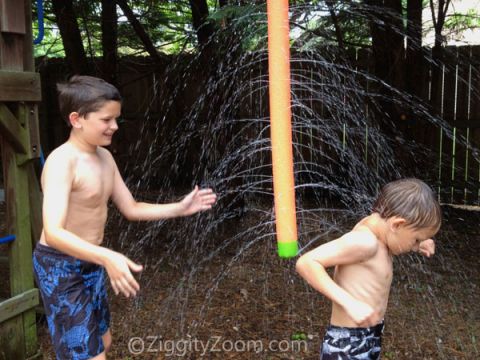 Splashing with water in the backyard is a must for summer, and we already gave you the idea of a car wash. If that one looked too complicated for your taste, you can't say "no" to this hanging pool noodle sprinkler. ust poke a few holes in the pool noodle, place a hose and one end and let the water flow. Easy safe sperinkler in no time.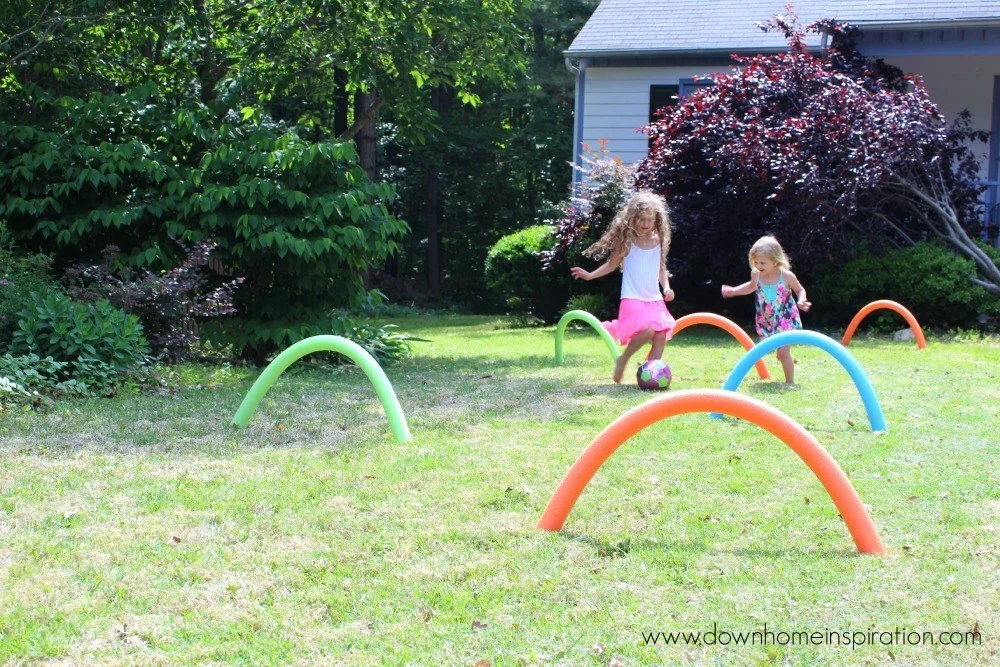 Kicking the ball around is all right, scoring coals is better, and having dozen of arches to shoot through and swirl around them is the best. Secure a bunch of pool noodles to the ground around your yard and you have an instant crocket court or obstacle course to play in.
If you're an 80's or 90's kid, you've probably played with slingshots a lot. Today, they are seen as one of those more dangerous toys, like bb guns and alike, yet you want your child to have the same experience as you did in your childhood. This rocket flinger works on the same principle as the slingshot, only it's much safer and you can make as many as you want for your children and their friends.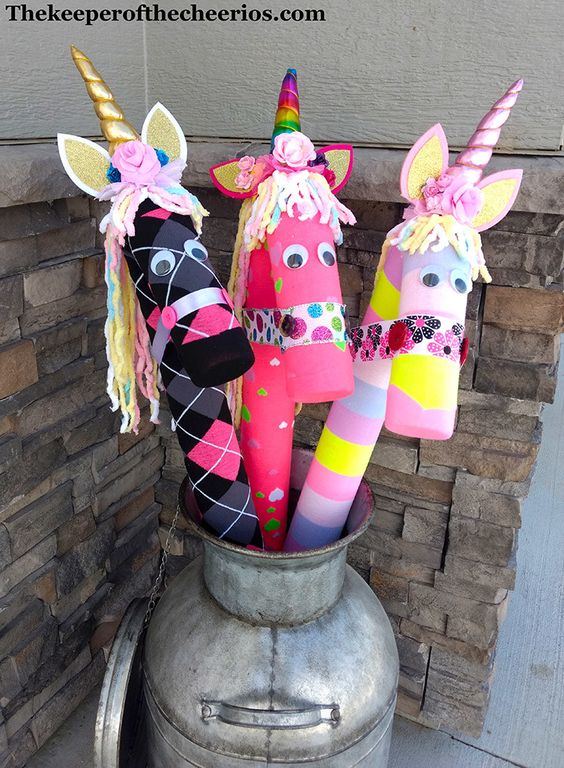 The horse stick is another of those nostalgic games that continue to be popular, at least for the younger children. And the next time you plan a play-date or a themed birthday party, you should consider making these adorable pool noodle horseys. They kids will go nuts over them for sure.
Last but not least, a toy project most of us wouldn't mind playing with ourselves. There are Star Wars fans in every generation, and we all had that wish to be a Jedi knight. With some pool noodles in different colors and some duct tape you can have your very own lightsaber to do battle for the empire. It will be the safest and most painless sword fight ever.
So those are our ideas on how to make summer a lot more fun and a lot more safe for your kids and yourself, We hope you'll find some of our suggestions to your liking and try them out when summer rolls around. We'll love to hear your thoughts and ideas in the comments.