Unless you've never painted your nails, you probably have a few bottles of old unused nail polish rattling around your make-up drawer that you never get around to throwing away.
Now you'll have the perfect way to finally get rid of it in a very useful way, without putting it on your nails.
When you think about it, nail polish is just like any other paint, albeit with a bit more shine to it and one that can be applied to almost any surface and material without much difficulty. That's why it's perfect for the projects we're about to show you and many more like them.
Here's one of the cheapest, fastest and most unexpected ways to expand your jewelry collection. All you need is some necklace chain, washers, nail polish, and your creativity to make some unique circled pendants to go with any outfit.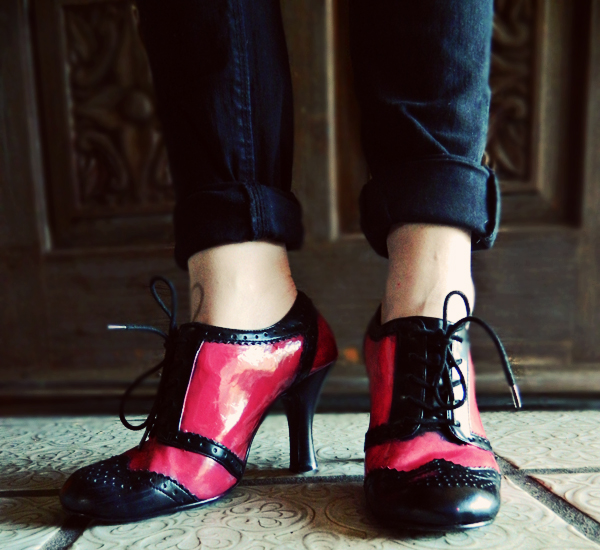 Oxfords shoes may be oldfashioned, yet they're slow to go out of fashion. That doesn't mean that if you have a pair you can't give them a bit of a modern twist. Instead of going to some kind of leather worker or shoemaker, you can just turn to your trusted nail polish and paint away.
The net thing about plain vases is that you can easily transform them into something very different and far more beautiful. Just take a look at how some red nail polished turned this white vase in a swirling colored home for your flowers.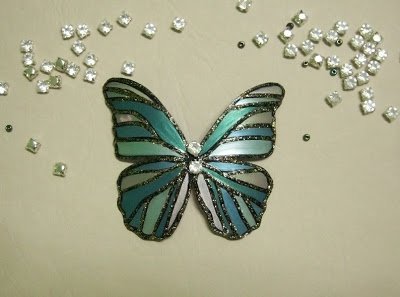 Simple things can go a long way to making your home more beautiful, like some colorful butterflies like this one thrown here and there. Even better is that it's made from a plastic bottle and some nail polish, so you can make as many as you want and use them around the house or as accessories.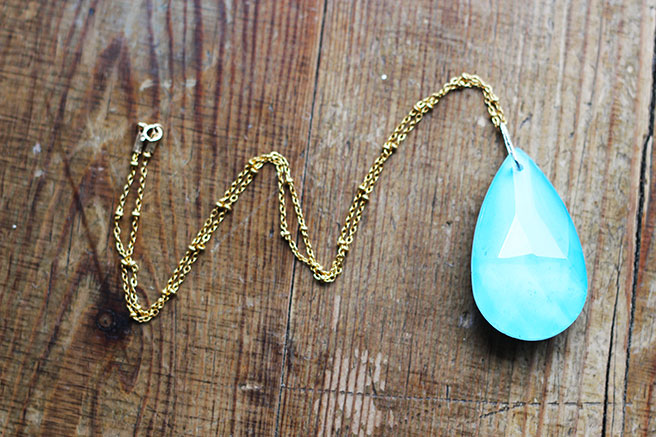 Chandeliers with hanging crystals are magnificent but rarely go well with modern decor. However, if you happen to have one stored away, you can at least make use of those lovely glass crystals and with a dab of nail polish turn them into lovely faux gems.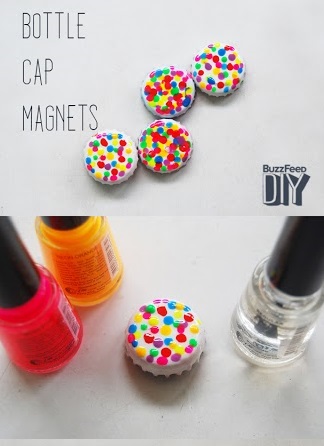 There's something special about hanging little notes for the family on the fridge or displaying your child's picture, therefore you'll need a lot of tiny magnets to do so. These are very cute, fun and easy to make, just a few small magnets, bottlecaps and nail polish for a more colorful look.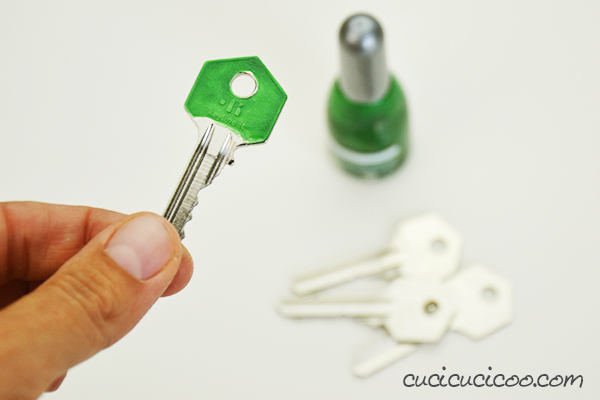 Nail polish isn't just for making things pretty, it can be quite useful as well in more ways than you think. For now, we'll give you this little tip for those who have more than two keys hanging on their keychains: nail polish color-coding.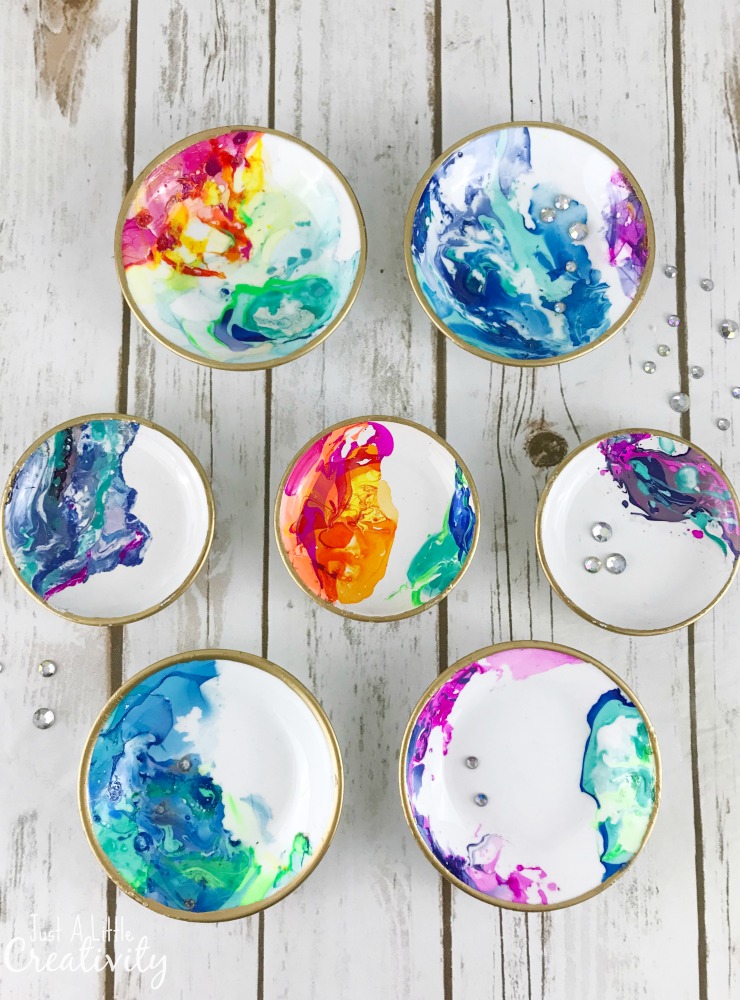 We all have those extra few small plates taking up space and trying to find some purpose for them can be hard if they're not very decorative. However, with some nail polish and clear spray sealer you canmake some nice wall decor lates, jewelry trays or some nice handmade gifts for your friends.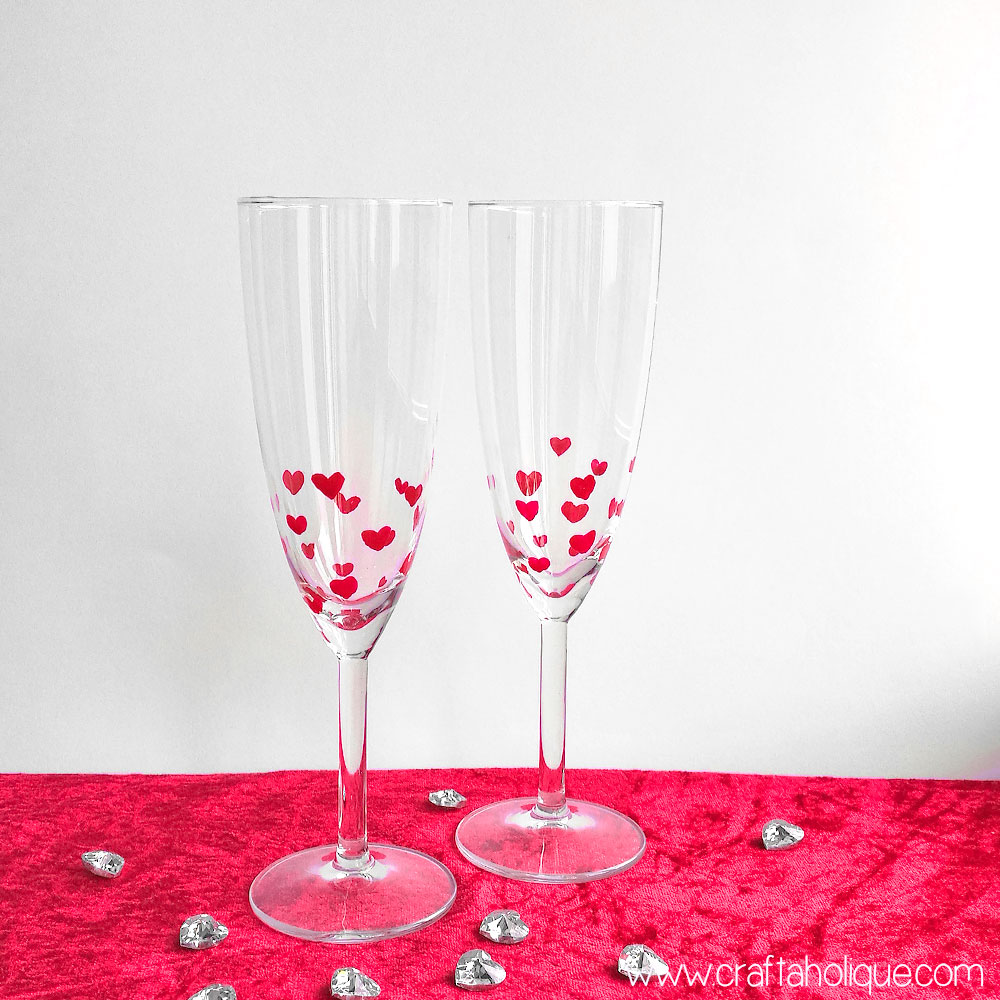 Want to make a romantic home dinner dates even more special? How about making two wine flutes just for those occasions? With some red nail polish, you can draw little hearts on the bottom of the glass, transforming it effortlessly. And this is a good idea for making any other design on glasses for some small thoughtfull gifts.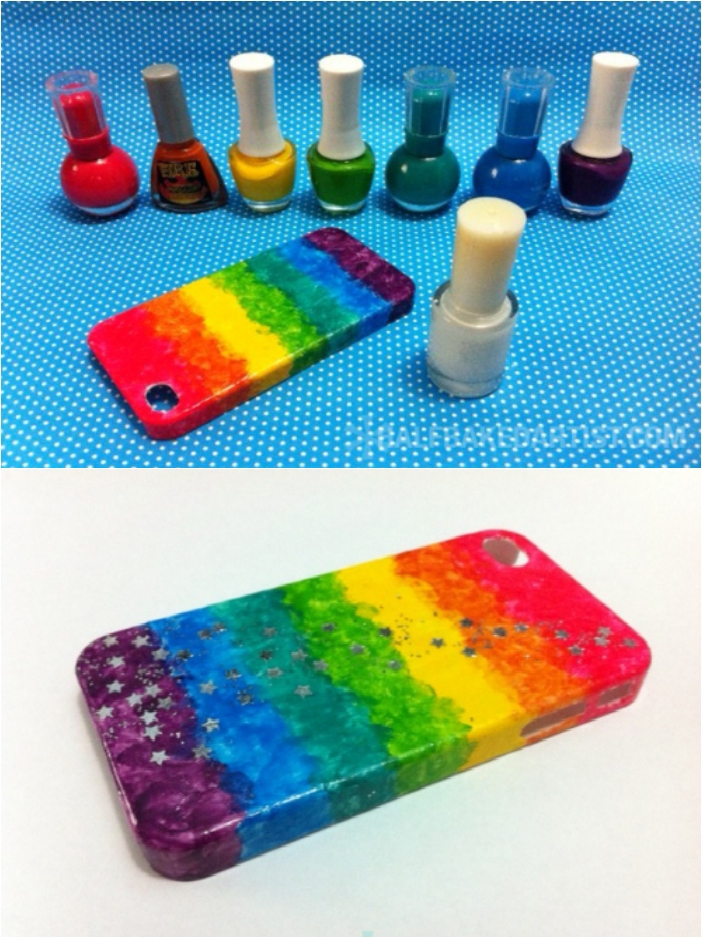 Decorated phone cases aren't especially pricey, so you have plenty of those to choose from. However, when the available patterns aren't in tune with your style or personality, you can always upgrade your favorite phone case with some nail polish drawn designs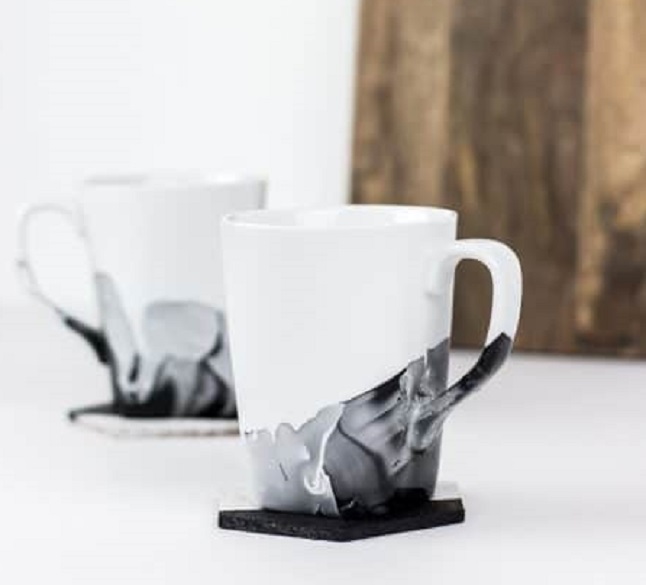 Drinking your favorite hot beverage from personalized mugs somehow tastes better. If you don't have any at home or are looking for new ones, here's an idea that's easy and looks wonderful. Half marbled mugs made with black and white nail polish.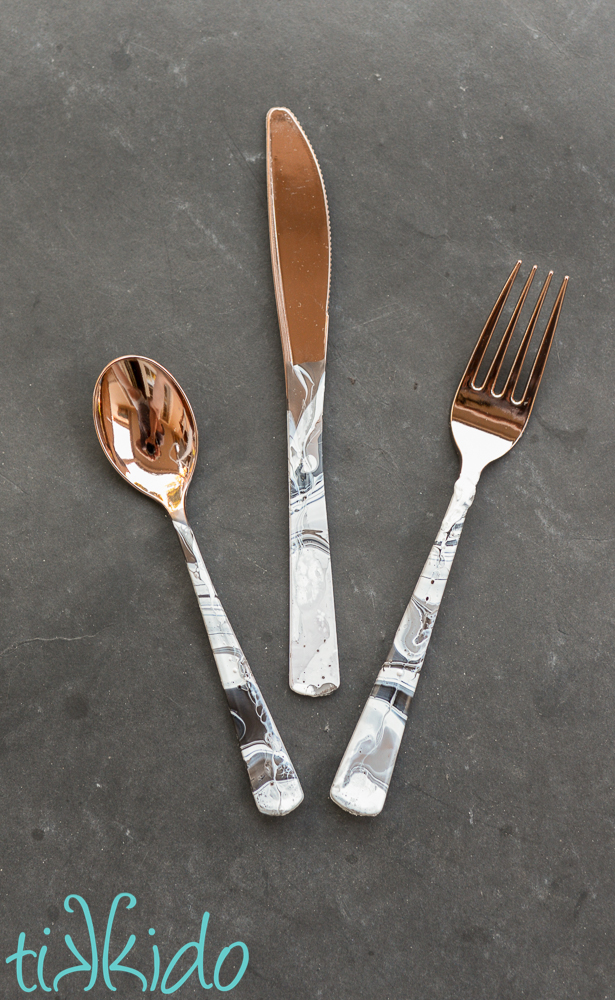 So far we've shown you nail polish-upgraded vases, flutes, plates, and mugs. All that's left to complete a whole serving set is some cutlery. So, here it is. And if you don't want to ruin your silverware, you can use plastic eating utensils just for the fun of it. They'll make an impressive addition to your next picnic for sure.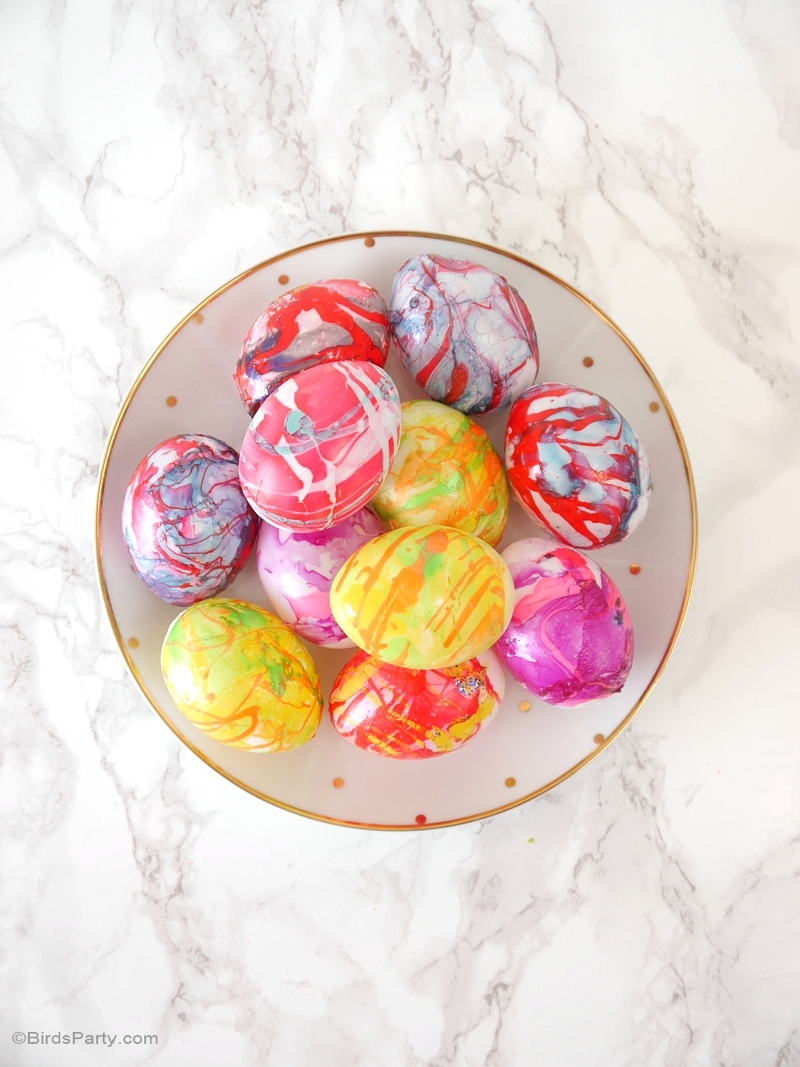 Remeber your old nail polishes when Easter comes around, because they will helo you make some fabulous decorated Easter eggs.  Using the marbling technique you've seen on many the previous projects on this list, you can create some exeptional Easter eggs that will wow your family.
We bet you have a favorite pair of shoes, sandals or high heels, which you wear often and we can also bet they have some nitches and scratches on them. You can refresh them using the same color nail polish as the shoes, or you can upgrade them like we've shown with the Oxfords or like these flaming red shoes here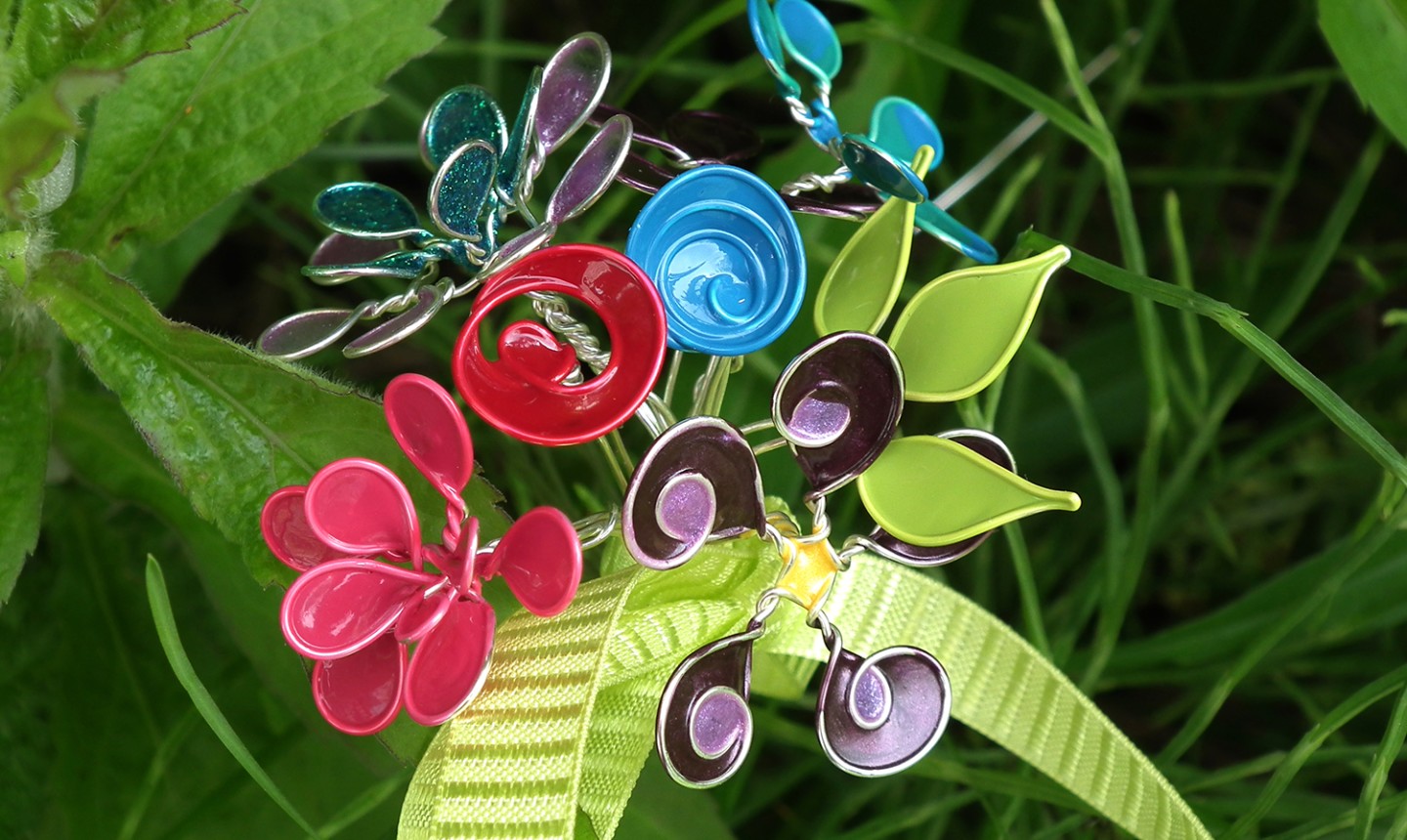 Our last idea project is a bit more creative than the rest, creating something unique from scratch. With some wire glue and nail polish for the finishing touch, you too can have these beautiful floral ornaments to use for jewelry or other accessories.
That's all the ideas we have for now. We're sure these projects gave you some ideas to upgrade or create something of your own using those old nail polishes. Hope you'll have fun creating and we'll love to hear your thoughts in the comments.