As your salon business grows, it will need to adapt and change many times. Whether you need to make changes to personnel or to the physical space, you'll definitely know when it's time to upgrade. As you hire more staff and begin taking on more clients, you may notice that your salon is feeling a lot smaller or cramped than it used to feel and you may be wondering if it's time to renovate and expand.
But are you there yet? 
Top Considerations to Take During Your Salon Renovation
As you figure out what your business needs are, you should be able to identify pretty quickly whether or not your salon is in need of a facelift. Whether you're planning to embark on a salon renovation within the next couple of months or it's something you would like to plan ahead for within the next few years, here are some factors you can expect when it comes time to do your renovation. 
How a Full Renovation Will Affect Business
If you plan on undergoing a full renovation, you will obviously need to close your salon down until the renovation is complete. Of course, you could also do the renovation in phases so that you can still conduct some business. While closing or limiting business during the renovation may reduce sales and income, the renovation could boost revenue in the long-term by adding more value to your salon. As you plan your renovations, you will need to consider if you need to close down completely and find a short window of time to have the renovations completed. If closing down isn't an option, determine how you can renovate parts of your salon at certain times so as not to disrupt business or the experience for your clients. 
Account for Dust and Noise
If you are planning to do a full renovation in phases so you can stay open for business, you will want to account for the large amount of noise and dust that clients may experience. To mitigate any negative fallout from these inconveniences, make sure you are preparing your guests and salon by letting guests know what to expect before their appointment, providing them with any protective gear and clearly separating the portion of your salon that will be open from the part that is undergoing renovation. 
Determine What Needs to Be Renovated and How You Want It to Look
While some salons may need a full demolition and remodel, other salons may just need updated salon stations to refresh the space. You will want to create a map of areas that need renovated, as well as determine what you would like your salon to look like after it's renovated. All of this information will be helpful to take to the people you hire to do your renovation.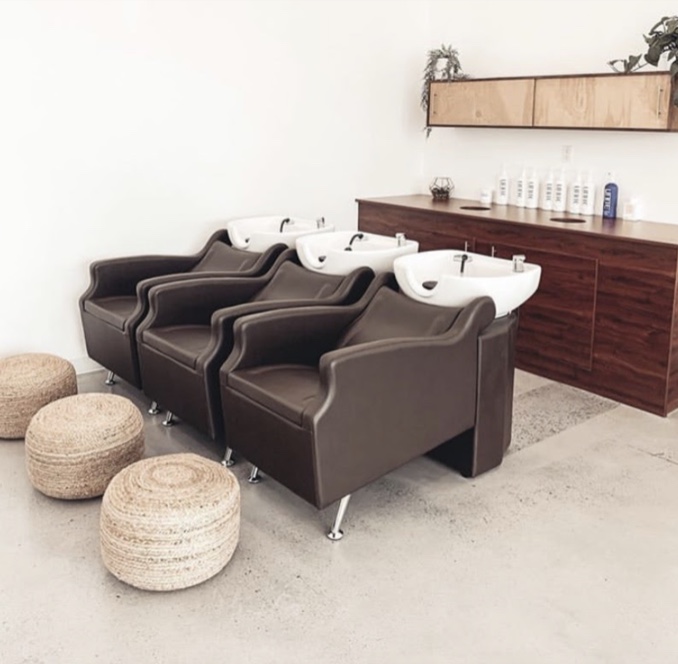 Source: Minerva Beauty
Be Present During the Renovation to Make Decisions
No matter how calculated and structured a renovation may start out,  there will always be unexpected hiccups or questions. To streamline the renovation, make sure you are always available to the staff helping you so that you can quickly adapt to anything they need or answer important questions. If you're present to handle anything that may arise, you could avoid costly and time-consuming delays. 
Plan a Budget and Stick to It 
As you shop around for a team to complete your renovations and complete your renovation map and plans, you will want to set a budget that is practical for you and your business and stick to it. Sometimes, renovations can run over budget due to unforeseen circumstances, so it's important to stay as close to — if not under — the budget as possible. 
Expect Delays and Plan for Them
As we mentioned above, there could always be unforeseen circumstances that push back or delay a renovation so you will need to build time into your renovation plans to accommodate this. These delays could be troubling if you're planning to close the entire salon down during the renovation, but if you build in time for this prior to the renovation, you're setting yourself up for success.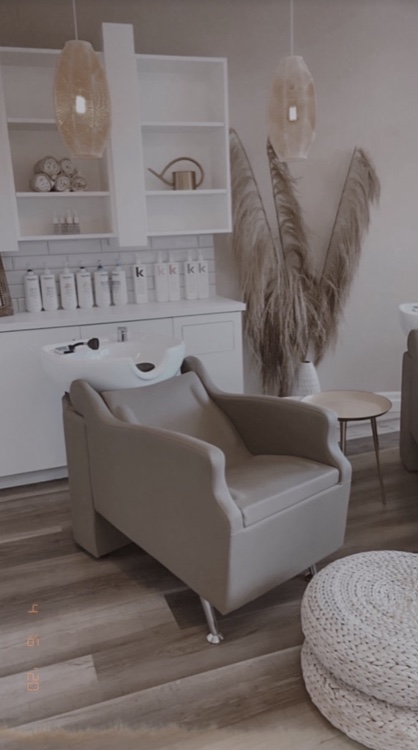 Source: Minerva Beauty
Prepare to Renovate Your Technology and Equipment, too 
Like technology everywhere, salon equipment and accessories can rapidly evolve, too. Do you notice any wear or think it's time to update your salon furniture? You will want to make sure that your salon has the latest and greatest technology and equipment so that your clients feel like they are getting top-notch service. While redecorating or repainting may be a good way to give your salon a facelift during a renovation, don't forget to upgrade your furniture and equipment along with the new look. 
Refresh Signage
If you plan on making large renovations to the interior of your salon, why not make those same changes to the exterior. You can expect to update or refresh your outdoor signage to reflect the inside of your salon. 
Whether you have a renovation in the books for this year or it's something you know you will have to tackle eventually, we wish you the best of luck! As long as you have a good team of contractors and an understanding staff and clientele, things should be smooth sailing!