The fall season is finally upon us. While some things might stay the same, such as your obsession with HIIT workouts and that one song on your workout playlist, other things are changing. In fact, the autumn season's theme is usually all about change. From the changing colors of the leaves to a little more pumpkin spice entering your coffee order, a huge inevitable change is coming to your fashion vibes.
Gone are the shorts and now athletic leggings and other long pants enter the picture. The same goes for outerwear, as you're probably experiencing chillier mornings where you live. But if you're the type to practically live in activewear all year long, fall isn't going to stop you. Here are a few tips to rock activewear during colder months, along with a few outfit ideas that are sure to be a hit.
How to Make Activewear Work in Colder Months
When most people think about activewear, the words "lightweight" and "breathable" typically come to mind. It's true—you want your sports bras and other workout clothes for women to be supportive and light, so you stay cool and dry all throughout the workout. But there's also no denying that activewear offers a certain sporty look that not only feels comfortable but is also aesthetically pleasing, celebrating your love for the track, the weight room or wherever it is you put in your hard work.
So, how do you go about making activewear a fall classic? It's all about layers and color choice. Fall is a cooler season but it's not freezing just yet, generally. In fact, at least at the beginning of fall, it can almost feel like a milder summer, so there's no reason you can't pull off athletic leggings, short-sleeve performance shirts or even bike shorts in September and the first part of October.
In terms of colors, you can't go wrong with the classic earth tones associated with the season. From amber to grey, olive green and more, earthy tones aren't quite statement-making, but they aren't supposed to be either. Instead, these shades blend in and fit right in at the pumpkin patch or among falling autumn leaves and look just right for the season. So, if you only change one thing about your activewear outfits for fall, make it the colors.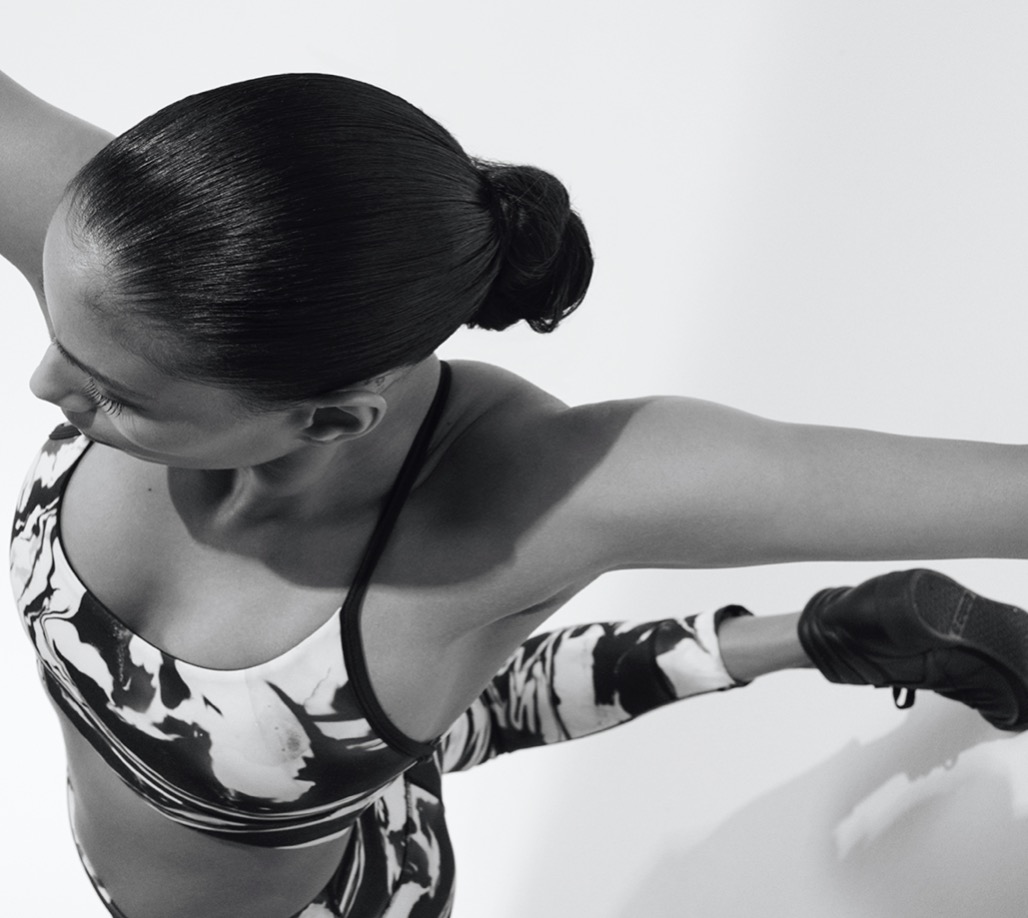 The 3 Activewear Pieces That Are the Most Versatile for Fall
As with any fashion style, creating perfect outfits is all about having a selection of versatile pieces on hand and mixing and matching them to create unique looks. When it comes to activewear, there are a few pieces that you really can't go wrong with in any outfit.
First, every lady needs a few pairs of premium athletic leggings in various colors to fit the season. Athletic leggings go with practically anything and if they're comfy and sculpted enough, you'll probably want to wear them everywhere. Next, a pair of clean white shoes can liven up any outfit. Even though Labor Day has passed, because you can make bright white shoes work with practically anything, including the earthy tones of fall, they get a pass. Third, for those colder mornings or those evening adventures, some sort of performance outerwear is a must. Whether it's a hoodie or a track jacket, you really can't go wrong with either. It's a great way to add layers to any look, plus it'll keep you comfy during all of your fall adventures.
With these versatile pieces, here are a few fall activewear outfit ideas. Remember, there isn't one right or wrong way to rock activewear in autumn. Play around with these ideas and make them your own for functional, comfortable, sporty looks fit for the season.
Rock the Contrasting Look
Contrasting colors are always on-trend, no matter the season or the occasion. There isn't an activewear outfit as classic as black athletic leggings paired with sporty white shoes. Whether you're working out or running errands, this seamless look always feels right at home. You aren't just limited to those colors either. Swap the black athletic leggings for an olive pair or switch out the white shoes for a different pair. Everyone has their own personal color palette, so the look is up to you.
Layer Your Performance Gear with Classic Fall Apparel
Who says that you can't have the best of both worlds in fall fashion? There are absolutely no rules saying you can't layer traditional fall clothing with workout clothes for women. For example, if you're going from a workout straight to somewhere else, put on a cardigan over your performance shirt and you have an instantly fall-tinged yet still sporty look. Or, you can mix up your footwear, swapping athletic shoes for boots, while still maintaining the sculpted look of athletic leggings. There are tons of possibilities and you'll be surprised just how well traditional fall pieces fit with activewear.
Embrace Hoodie Season
Hoodie season has descended upon us and you'd be missing out if you didn't embrace it in all of your casual looks. Hoodies fit in surprisingly well for a variety of occasions. Whether you're on your way to the workout, going on an early-morning run, running errands or working, the right hoodie can top off any look. Embrace hoodie season and feel your comfiest all autumn long.
Don't Be Afraid to Keep It Simple
When it comes to creating outfits, no matter what season, it can be easy to get caught up in the trends or complicating looks that don't need anything else. Sometimes less is more in fashion, especially activewear. After all, this type of apparel was made to be the uniform for your sweat sessions, so there's nothing wrong with keeping the look elegant yet simple. Minimalism is always in-style no matter the time of year, so if you don't feel like rocking a ton of layers or patterns one day, step out in something simple and you'll pull it off just as well.
Above All Else, Keep It Comfy
At the end of the day, the point of wearing workout clothes for women as an aesthetic is about being comfy. You want your sports bras, athletic leggings, performance shirts and athletic footwear to feel and fit perfectly. If you don't feel effortless, something went wrong along the way. As you gear up for the fall season, keep comfort at the top of your priority list and consider your activewear as an investment in your style and performance from the workout to your daily errands. After that, all that's left to do is mix and match your fall outfits to perfection.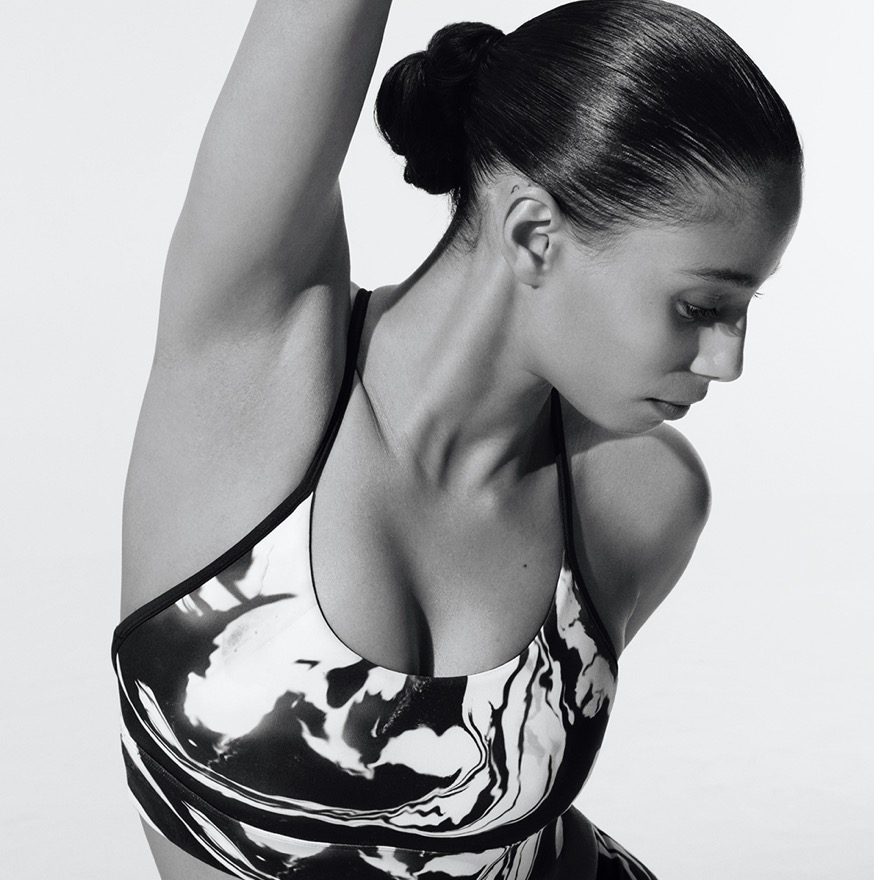 About Reebok
Reebok has been at the forefront of athletic performance gear for decades. The brand is synonymous with crushing goals and setting new milestones across activities and training regimens. Whether you're a professional athlete or training for your first marathon, Reebok offers the gear your need to perform at your best. Reebok's workout clothes for women and men are made with performance in mind, keeping you cool, dry and comfortable no matter how hard the training session is. In addition, the brand also offers a variety of other athletic essentials, including cross training shoes, sports bras, athletic leggings and more. From bright white shoes to dominate the WOD to dynamic pink walking shoes, Reebok has you covered.
Find your fall activewear essentials at Reebok.com