Resin is initially intended for varying industrial purposes. Nowadays, more and more people are exploring various techniques in using resin for craft. Because of its strength and appeal, it can be used as alternatives to materials like plastic, glass, or ceramic. Resin crafting can be used to design a variety of supplies, like home decor, jewelry, tabletops, and art.
Resin crafting involves a well-calculated process that requires speed and precision. When resin is mixed with a hardener, it quickly solidifies into its glass-like form. Hence, preparing everything you need in your workstation before you start is advised. Because resin is a toxic substance, you must wear the appropriate gear when working. It would be best if you also covered your floor with heavy plastic to prevent unnecessary damage.
If you are new to resin crafting, it is best to go about the process carefully. Familiarizing yourself with different kinds of resin and buying high-quality ones for your projects are essential steps if you want to succeed in your DIY projects. If you don't know where to purchase materials, you can shop Harry & Wilma's range of epoxy resins.
When done right, resin can be an excellent material for creating crafts that beautify your home. Here are some DIY projects that you can try.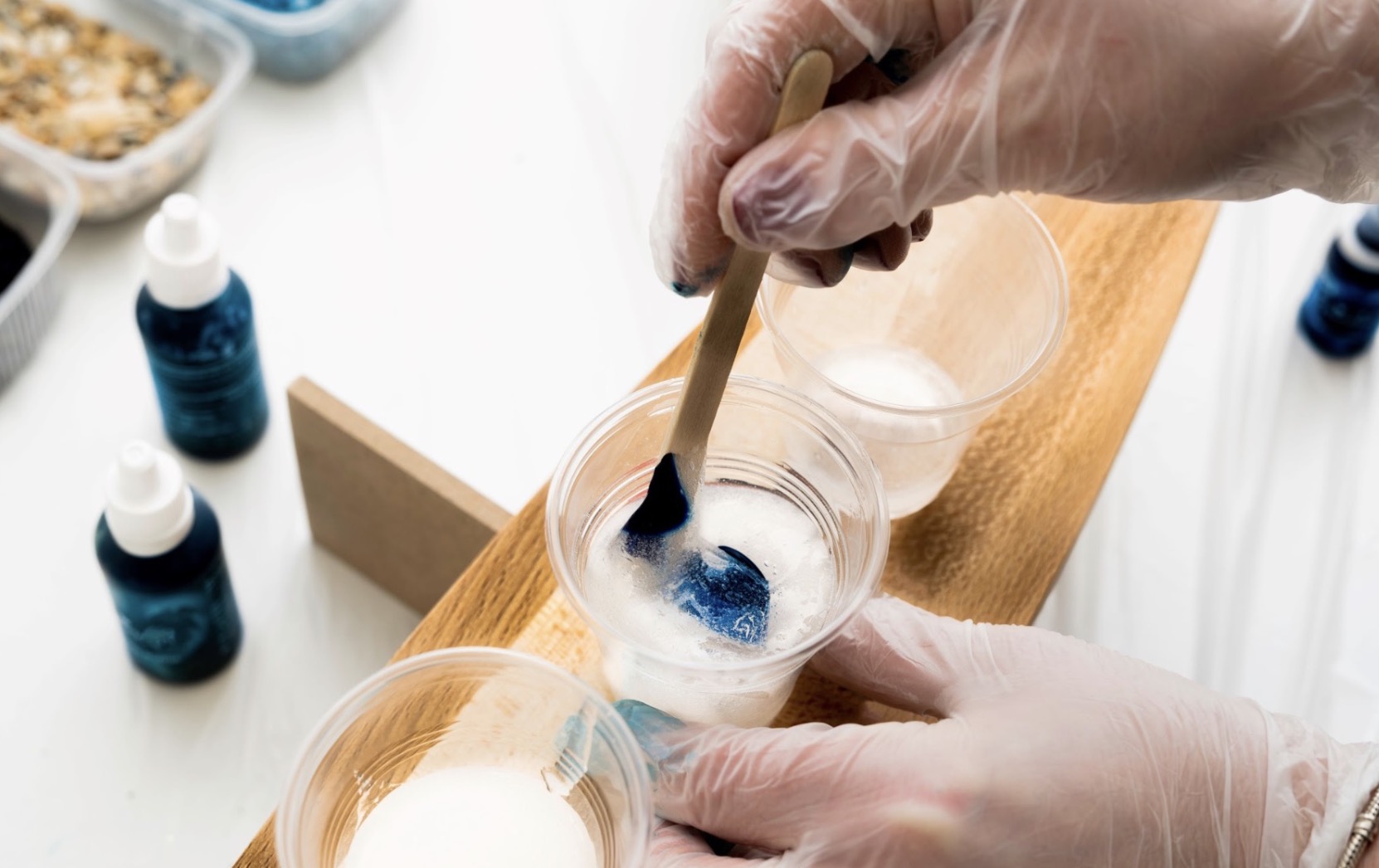 1. Photo Coasters
Making resin photo coasters is an excellent project for beginners as they only require a few materials and take a few days to complete. You can begin by printing photos and cutting them in the shape of your mold. You can place the picture at the bottom of the mold and pour well-mixed resin on it. Let the resin dry completely before removing the coasters from the mold.
Just like customizing a reel viewer, making resin photo coasters allows you to preserve memories cost-effectively yet creatively. Resin photo coasters are perfect for decorating your home or gifting your loved ones during weddings, birthdays, housewarmings, or anniversaries.
2. Fridge Magnets
You can test your creativity by making unique fridge magnets out of resin. You can set different materials in it, like faceted onyx, pressed flowers, and shells. You can also play around with color by incorporating an excellent colorant, like alcohol ink, resin dye, or acrylic paint.
Preparing your mold and resin mixture is the first step in making fridge magnets. After mixing resin with the hardener, you can separate them into different containers for coloring. Once the pigment is mixed in, pour the mixture into the mold until it fills at least 2/3 of it. Add gemstones, dried flowers, or shells before filling the mold to the brim. Let the resin cure for 24 hours. Then, apply adhesive on the bottom and attach a magnet.
3. Succulent Garden
Plants are a great way to improve indoor space; however, not everyone has a green thumb. So why not have a garden that requires no maintenance? Creating resin succulents is easy. Start by mixing your liquid resin with a hardener. Add color to the mixture; as much as possible, replicate the colors of the actual plants. Pour it into a succulent mold, and allow the resin to set for 24 hours. Remove the succulent from the mold, and place it on a planter.
You can purchase different molds and produce as many resin succulents as you want. You can even use them to decorate your mini rock garden, or send them to family and friends as gifts.
4. Drawer Knobs
Choosing the appropriate mold is a necessary step in successfully producing a resin drawer knob. If you do not intend to embellish the knob, you can choose a mold that already has an intricate design. If you're feeling artsier, you can use scrapbooking decorations, glitter, or even office supplies like paperclips. You can follow the usual routine of mixing resin and hardener in a container. If you are decorating the knob, place them at the bottom of the mold before filling it in with the mixture. Then, add a screw on top before letting it set for 24 hours.
If you're replacing a worn-out knob, the resin knob can just be screwed directly onto the drawer or cabinet. If not, you may need to install a machine nut onto the door, so you can screw the resin knob in place.
Conclusion
Resin crafting is versatile and allows you to create limitless projects that fit your home's style and design. Resin is not only durable, but it is also eco-friendly. With only your skills and a few materials, you can transform your home's appearance with beautiful crafts.