Generational Shifts In Preferences
That which defines home décor tends to shift with generations. Think of comedy—remember when cheesy goofballs in the eighties did jokes about how they just flew in from location X, and boy are their arms tired? That joke was original, unique, and hilarious the first time somebody said it. It was so good, it became a trope of comedy for a while.
Now, that old joke is considered a "hack". In contrast, modern jokes have a greater element of sarcasm, and in a few years, they will be as "hacky" as old jokes are considered to be today. This is the way of things, and truthfully, such a reality isn't restricted to the world of entertainment. Clothing style, music, and interior décor are similar
Think of shag carpet from the seventies. Who in the world ever thought that was a good idea? Yet any structure that was "hip" had some somewhere back then. In modernity, it's been ripped out and replaced with hard flooring—except in certain unique situations. There's a place for shag carpet. Where that place is may be hard to find, but there's a place.
Well, it's just the same with your kitchen. The styles of yesteryear are antiquated, the styles of tomorrow aren't here—and the stylings of today may not be quite what you expect. Following we'll briefly cover three of the most popular designs for 2021. These may retain popularity well into the future, or not—but if you know what's out there, it can inform your remodel.
1. Warm Colors And An Organic Style
According to Better Homes & Gardens, warm coloration and enhanced style as regards organic design schemes are defining 2021, and will likely continue to be definitive in the future. The idea is soft light and earthy tones—but not too earthy. After all, many earthy shades aren't "warm". However, colors that are too "warm" aren't organic.
So the balance will come in sandy colors, beige tones, off-white paints, and the like. But there will also be a place for gentle greens and orange colors. Woody tones are big right now. Wooden cabinets, wooden flooring, wooden countertops—all have their place. Additionally, sea-green marble tends to be sought for kitchen islands and the like.
In terms of flooring, wood, tile, and LVP are still common—though the emphasis seems to be on wood. While this is trendy, you want to spend more money to assure wood is properly treated. You're going to need to mop that kitchen floor, and if you don't have protective polyurethane layers applied, it will ultimately end up damaging the floor.
Tile and LVP are better. LVP can be acquired which looks like wood, even though it's not. LVP stands for Luxury Vinyl Plank; this can be a happy medium. Tile is very good owing to how grout keeps grime from getting between tiles, and the associated water resistance of such flooring. However, the expense may be an issue. Weigh your options and choose accordingly.
2. RTA Cabinetry: Storage You Can Specifically Design
Ready To Assemble is what "RTA" stands for, and in terms of kitchen design, it applies to cabinetry as designed by you on a computer device for a unique application. With RTA, you can essentially design cabinets that specifically match the dimensions of your kitchen. You can go to this website to explore such RTA options, as well as other stylish modern cabinetry.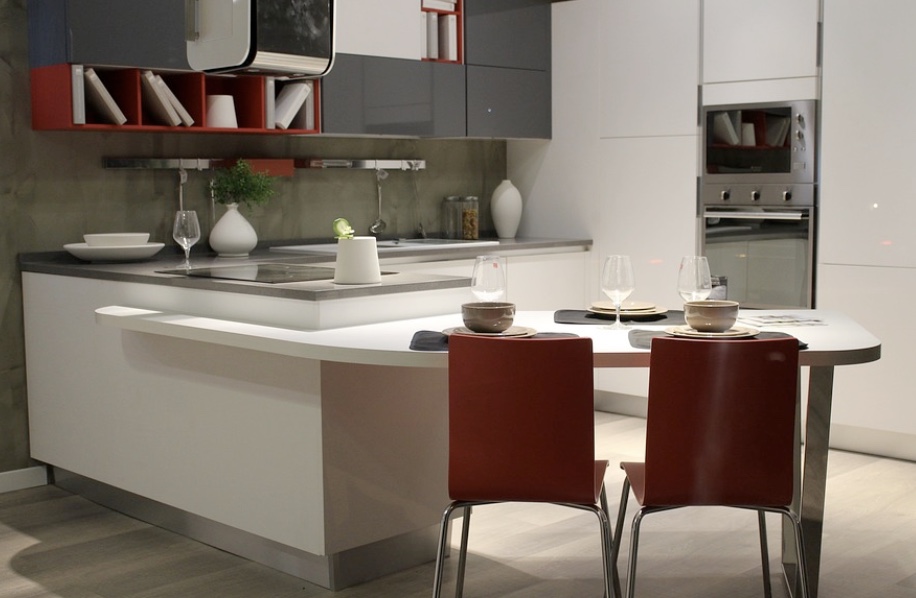 3. Hidden "Smart" Appliances
According to Veranda.com, a notable new trend in kitchen décor will involve appliances that are "hidden", and of the "smart" variety. "Smart" appliances are IoT-enabled. IoT stands for the "Internet of Things". Refrigerators that are "smart" are IoT devices. You can update the inventory of your fridge remotely from your phone, your fridge can send you messages, etc.
Other "smart" appliances exist, and kitchen décor can be such that they "hide" in walls or cabinets. For example, imagine a "pull-down" cabinet where you tap a clasp beneath a shoulder-height set of cabinets, and a hinge reveals a toaster or a microwave.
When you're done, you just slide the appliance back into its hiding place, and the clutter disappears. That's stylish, and it's something you can expect more of in 2021, as well as going forward into the future.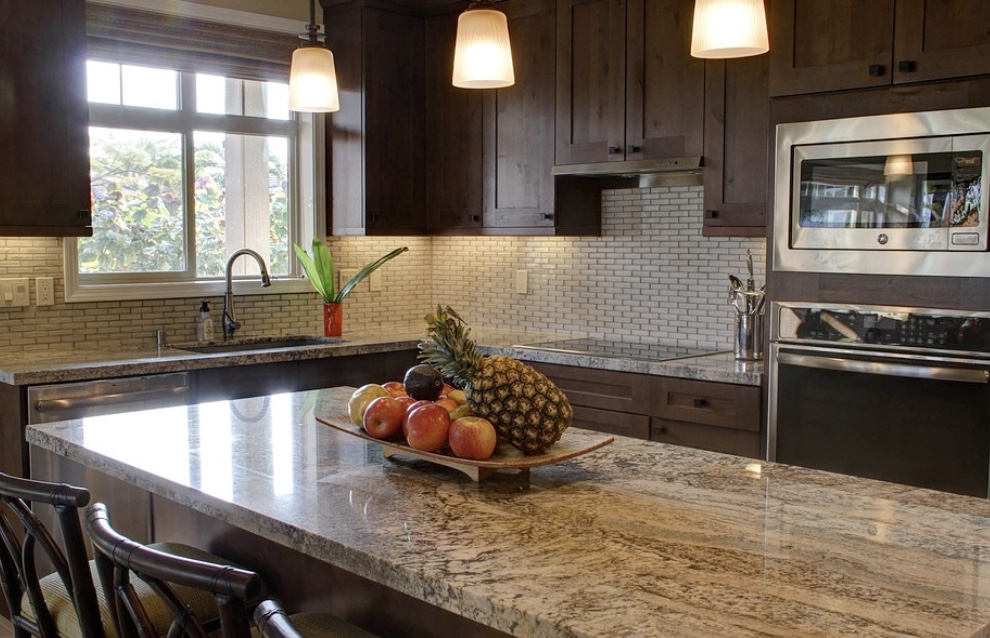 Modern Style, And Finding Your Balance
There's nothing that says whatever stylistic proclivities are trending must necessarily be explored as you go about upgrading your kitchen. At the end of the day, you want something that makes you comfortable and has functionality that recommends cooking.
However, if you're looking to stay contemporary, hidden "smart" appliances, more organic and "warm colors", and RTA cabinetry represent some notably trending kitchen design options for 2021. Do a little online research to see what else catches your eye.
Remember, the styles of today are the jokes of tomorrow; so don't get too caught up in what everyone is saying is cool. Rather, look for functionality that matches what styles you've decided to make you feel most at home.