For numerous years climate change and the environment have been discussed on worldwide news channels, explaining the negative effects and issues the world is currently facing. We are presented with shocking tabloid headlines and influential figures such as David Attenborough and Greta Thunberg are speaking up trying to make the world understand we need to act now. 
The subject of carbon emissions can sometimes be overlooked, as for most of us the figures are difficult to understand. Utility Bidder have created a visual article which highlights daily carbon emissions across cities in the UK, which you may find the figures surprising. To make it more understandable for readers the carbon emissions are compared to famous landmarks within each of the six major cities listed. The data was calculated by recordings by the Department for Business, Energy and Industrial Strategy for 2017. 
London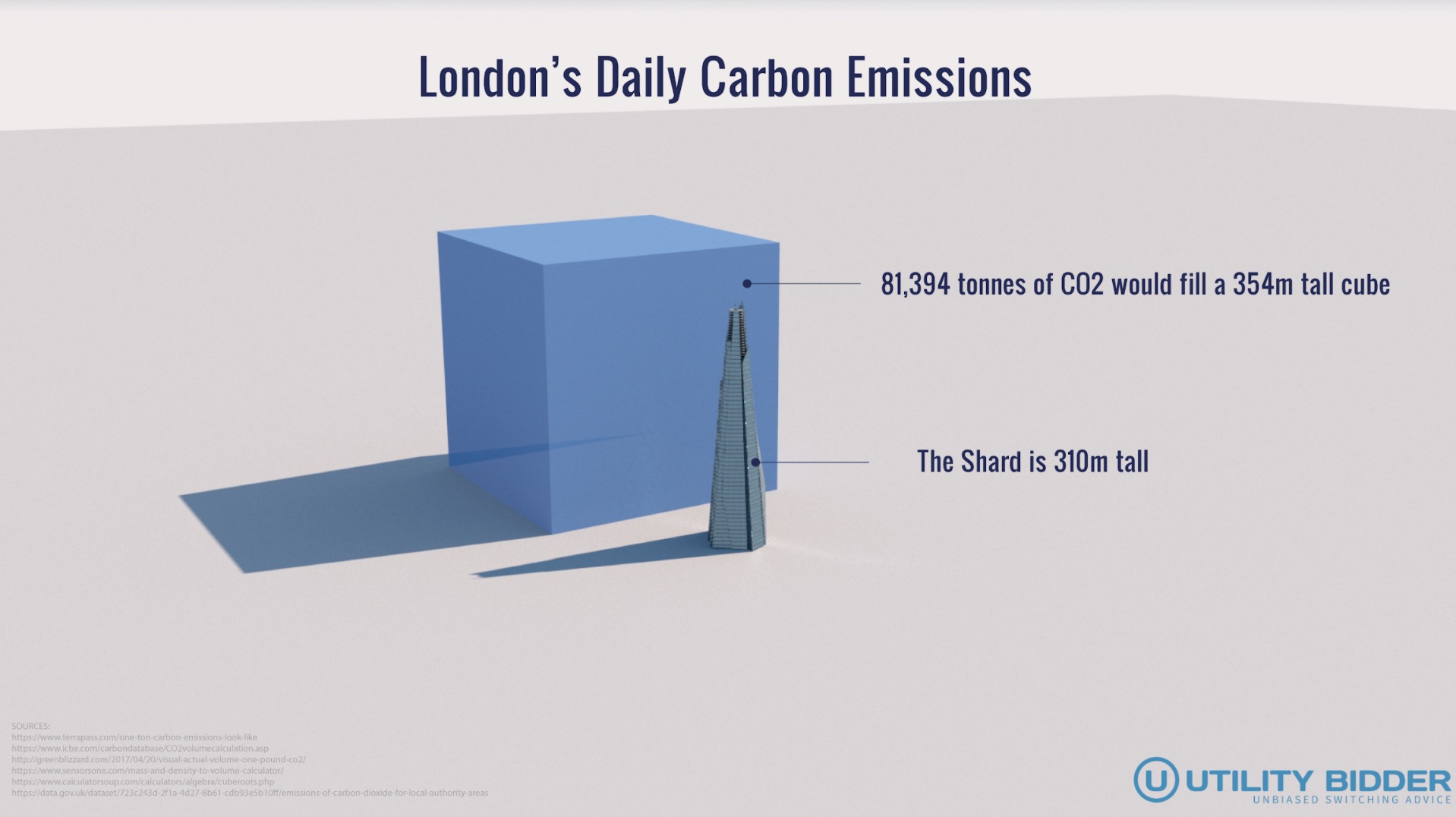 Due to it being the capital of the UK, it is no surprise that London scored the highest rate of daily carbon emissions against the other cities. On an average day London produced 81,394 tonnes of CO2, which could fill a 354 metre cube which is 44 metres taller than The Shard, the UKs tallest building. Seeing the data visually allows us to imagine and understand that this is a worrying amount!
Leeds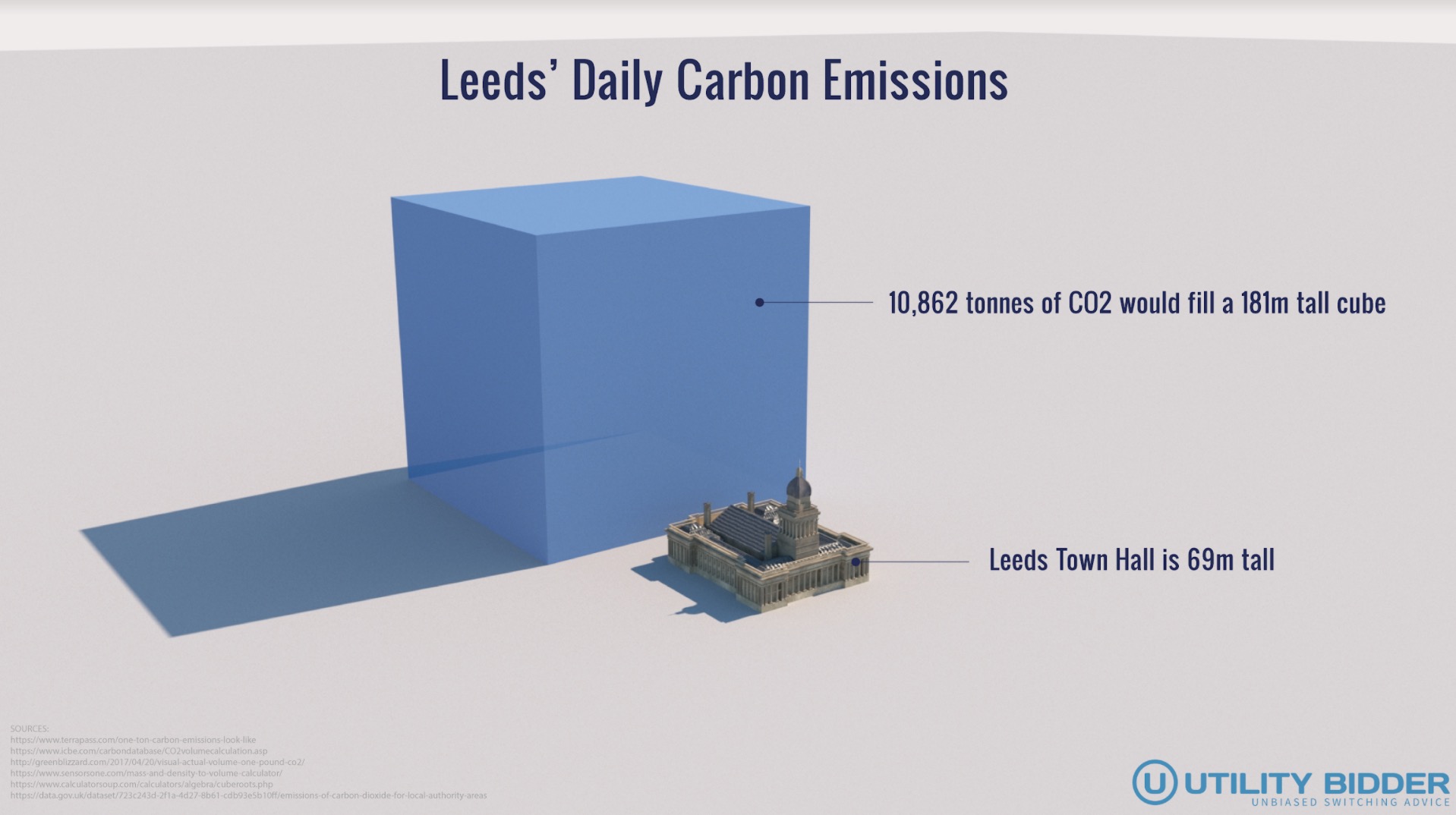 The carbon emissions for Leeds were compared against the Town Hall which is 69 metres tall. The average daily CO2 produced by Leeds is 10,862 tonnes, although this is a fraction of London's emissions looking at it against the Town Hall, the cube filled with CO2 would be 112 metres larger. This places it in the middle of the cities for highest emissions.
Brighton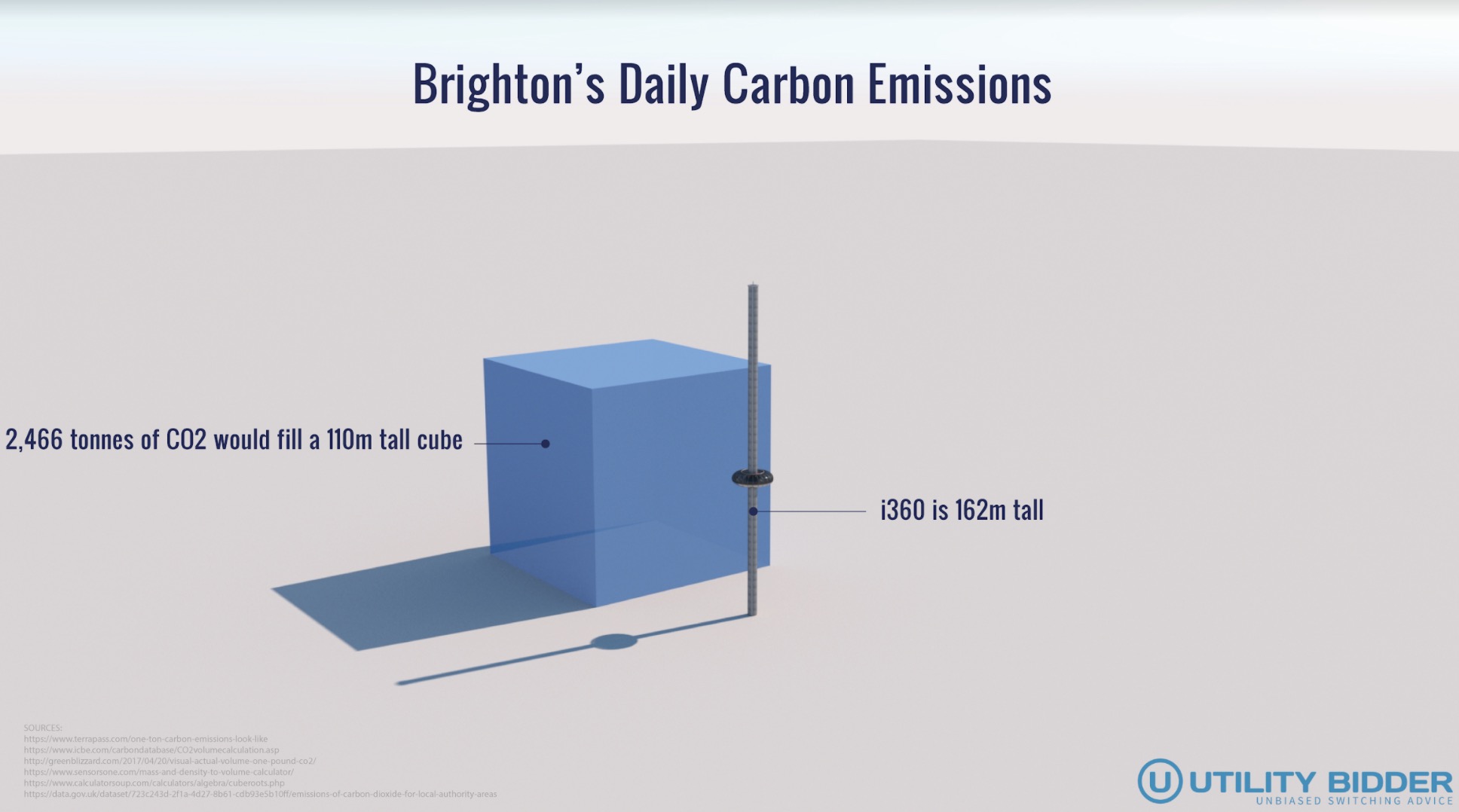 With Brighton having a history of being a green city, it is no surprise that it ranked the lowest city for carbon emissions. It's famous i360 observation tower was in fact taller than the visual emission cube created, by 52 metres. On an average day Brighton produced 2,466 carbon emissions, which is significantly lower than London and other cities. It shows that other cities need to look at Brighton for an example for how to be more eco-friendly!
Seeing visuals of carbon emissions like the above definitely makes it more understandable, especially if the city you live in is listed. It shows that cities need to start making small changes in order to cut back on carbon emissions, in order to prevent climate change. Hopefully seeing data and articles like this from Utility Bidder will help us to understand further and ensure our businesses and homes have high energy efficiency.