Time to put those warm pants away and put on a nice skirt, warm days are ahead of us. Sure, skirts can be worn all year round, but it's much more fun and comfy to wear them on warm days. So, winter is finally over and it's time once again to feel playful, elegant and free.
Skirts may be elegant in their simplicity, yet they come in so many models, it can be hard to find the right match for your body type. Sometimes they just don't fit or feel right. Custom made skirts are thankfully easier to make than you think, and if you have a sewing machine at home and even some basic sewing skill, you will want to check the skirt pattern selection we've chosen for you.
So, grab a piece of your favorite fabric and make the skirt you'll rock in this warm season.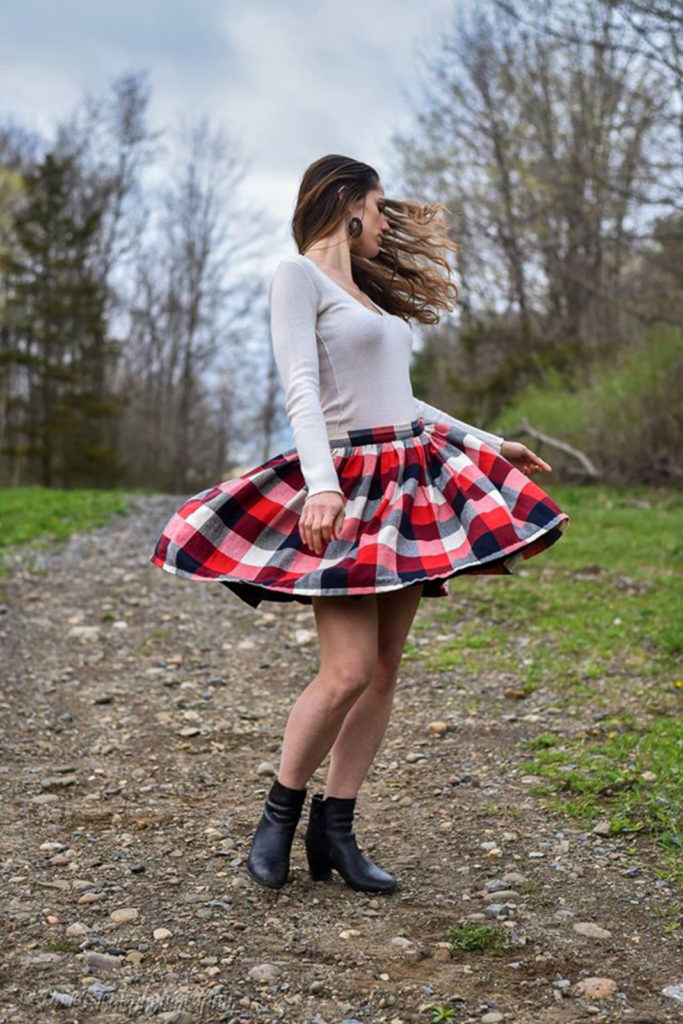 Since the spring chill is still very present, we start our list with a cozier, yet classic skirt pattern. This classy plaid gathered skirt has lining for a fuller look, inseams pockets, a waistband and a zipper at the back. Its cozy and it fits just lovely.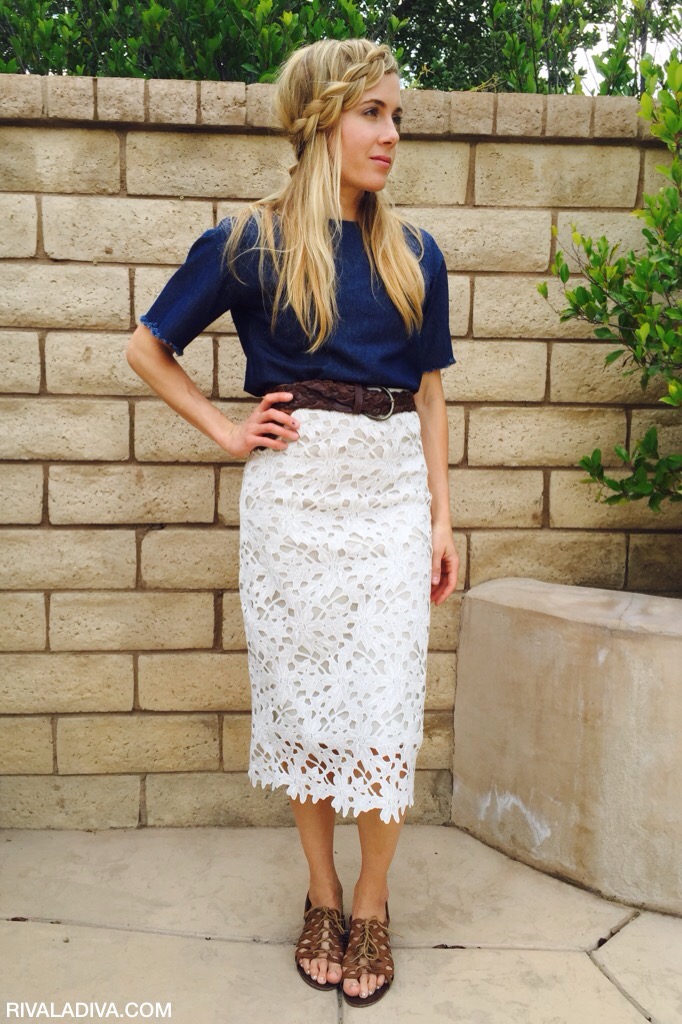 Lace can be difficult to work with, but the effort will be well worth it if you decide on doing this very versatile pencil skirt. It looks great in heels and sandals, so you can look fancy for any occasion.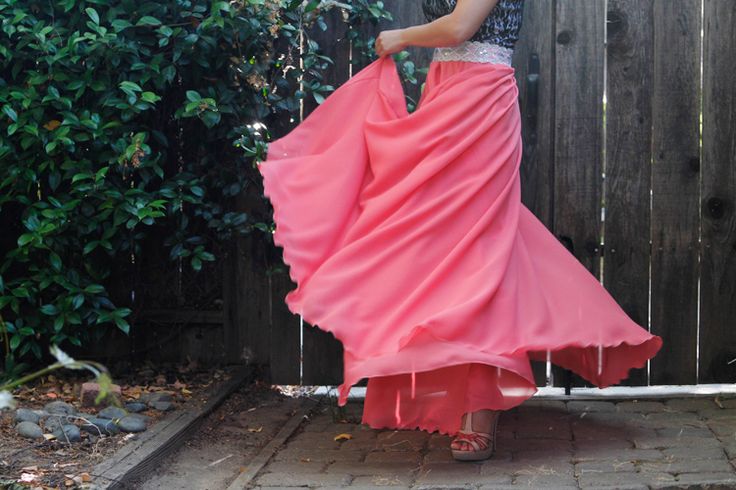 Long circle skirts are very easy to make and you can be sure that they'll always fit in the waist and in the length, since for some of us one of these measurements are always off. Find yourself a nice flowy fabric, cut it into two semi-circles and you'll have a long well-fitted skirt in no time.
Simple designs that seem more elaborate than they really are are the best. This beautiful tulip skirt is a perfect example of that. It's not too flowy, not too tight, the perfect type if you have wider hips and you can play around with the fabric to get the right look for you.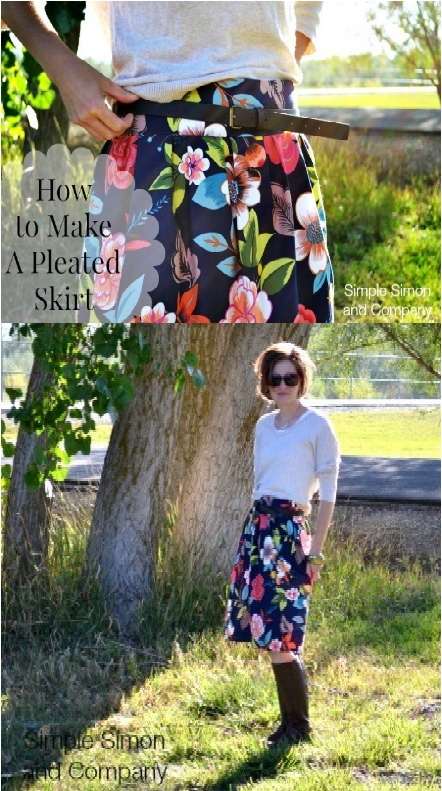 Here is a nice knee-length plait skirt with little flaring at the ends, making it a great fit for almost all body types, and the wide waistband extends your wais and gives you the chance to accessorize with wide fashional belts. It is a lovely pleated model for spring for sure.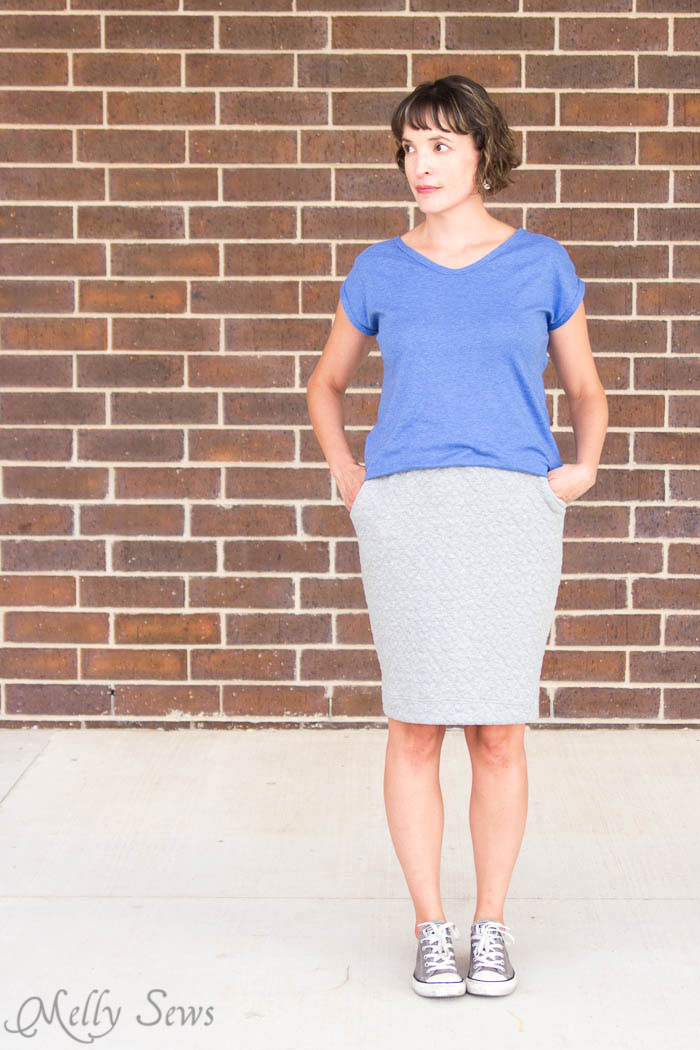 Pencil skirts are very versatile and an excellent choice for women with fuller hips. They can be worn on formal or casual events, but this model leans more on the day-to-day clothes since it comes with pockets. Either way, it is a skirt every woman needs in her wardrobe.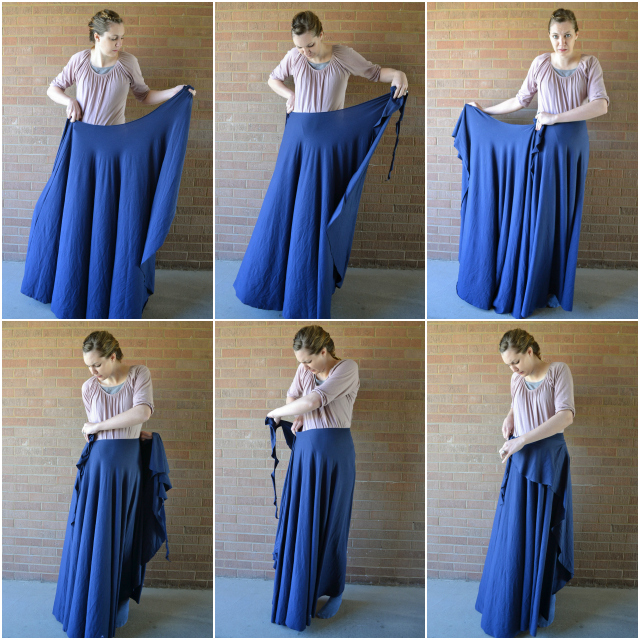 What's not to love about the free feel of the maxi dress? It may not be very suitable for shorter ladies, but they can make it work too. This maxi dress is perfect for times when you want to let loose or maybe you're a mommy-to-be. The wrap around allows you to adjust the waist size and it looks fashionable and slick.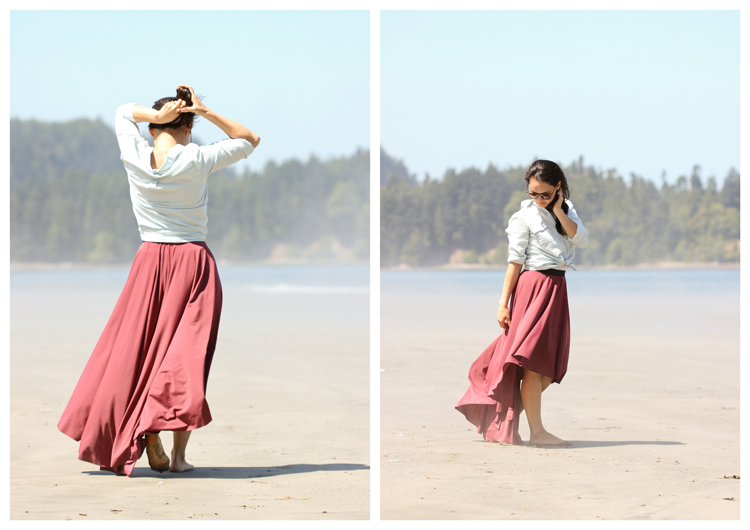 With this gorgeous skirt hybrid skirt, you get the best of both worlds. Instead of the constant tugging at the maxi dress, now you can enjoy the free movement of a shorter skirt with the gorgeous look of the maxi skirt, and you can be sure that this elegant fishtail skirt will be a hit atthe beach.
This cute stylish skirt is so easy and fun to make, you'll want to make as many as you can. With an elastic waist, you can be sure to have comfort and the gentle A-line provides your body with a classy silhouette without being too formal or too casual. And with the added pockets, this skirt will make you want to go places.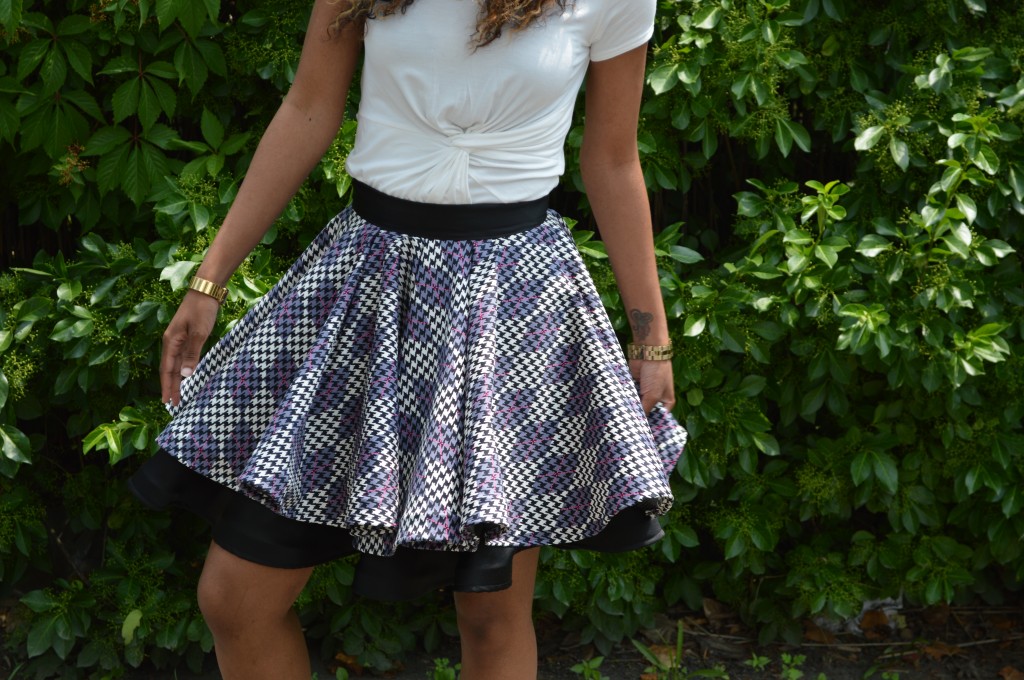 To make a skirt fuller, we usually put a lining of one material or other, but this darling skirt has horsehair trim that shows a bit at the ends, giving it that much texture and volume. The perfect skirt for days when you feel youthful and playful.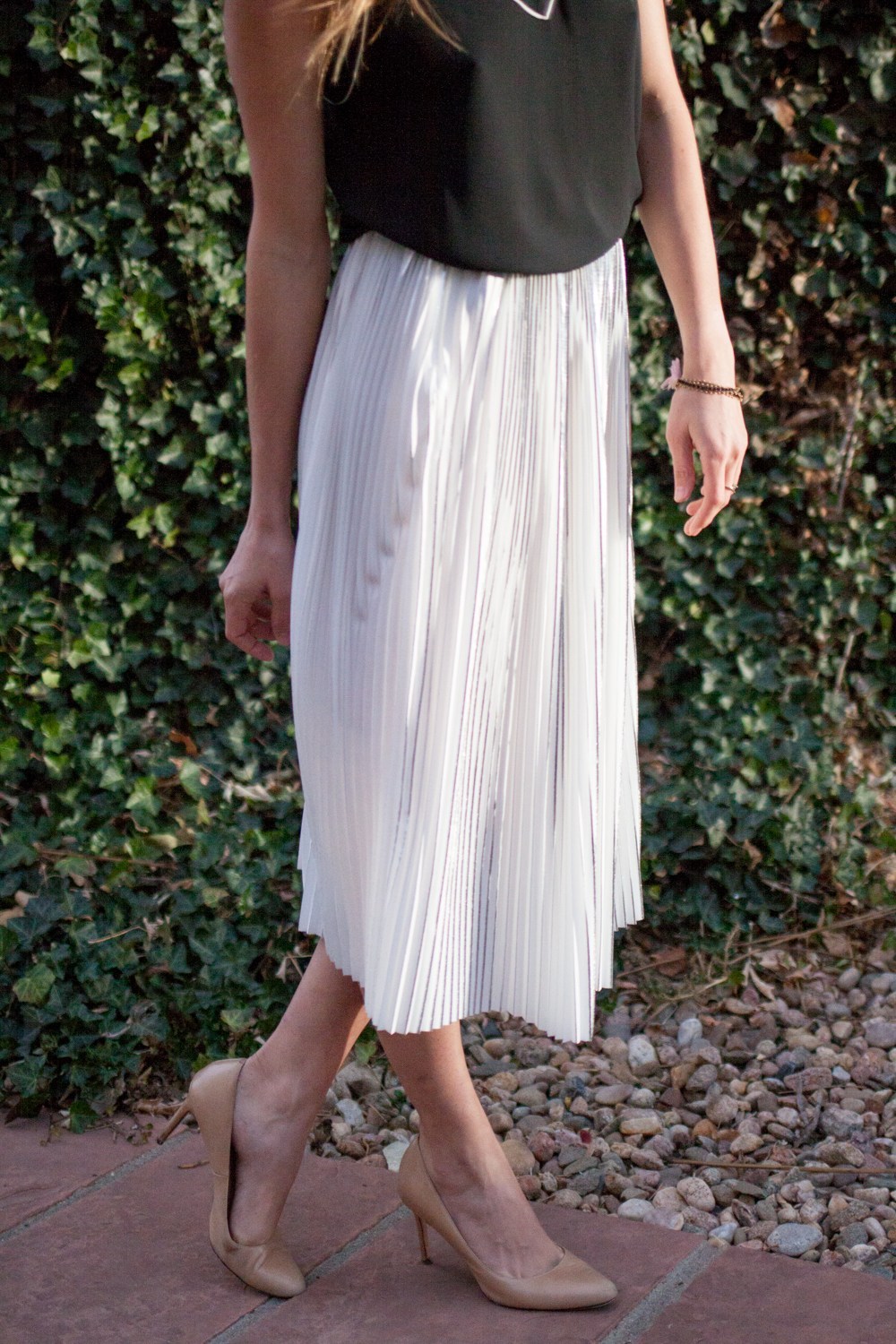 If you're new at sewing you may find working with plait material a bit challenging, however with the right material and without doing the hemming you can make this elegant plated skirt even at beginner level.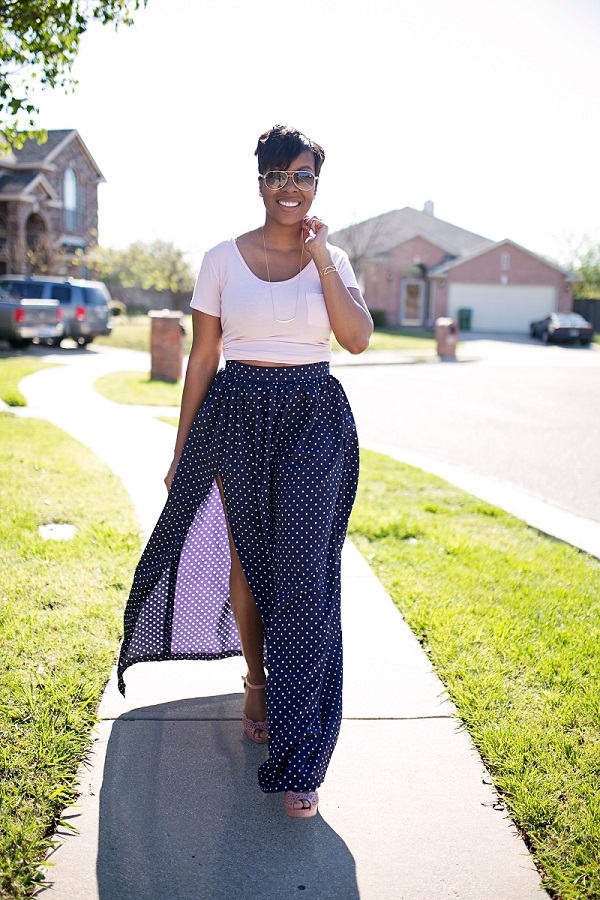 Back to the maxi skirt since we can't get enough of them since they're just so wonderful and comfy. This one as that sexy high slit at one side, making this skirt great for date night or just a day out on town. And it looks great combined in both heels and flats. All you have to do is choose the right pattern for you.
Gathered skirts are great for small waisted women, and if you're up for the challenge you can try your hand at making this wide waistband gathered skirt. The fun thing about it is that it comes with pockets and it flows very well, considering it's made using an old sheet, some dental floss and a zipper.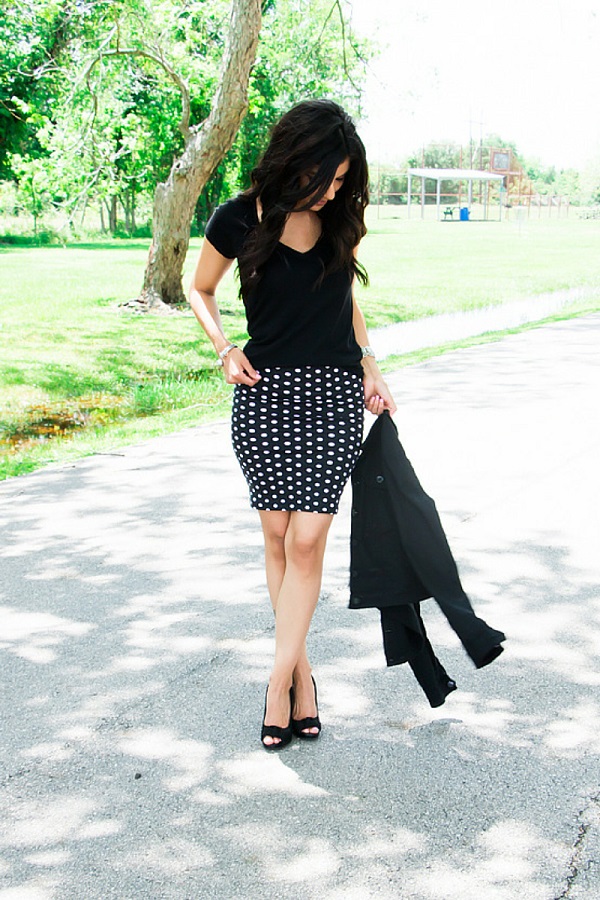 We've already shown you one classy pencil skirt, but if you think that it's a bit too much for your sewing levels, then you need to check out this one. It is a beginner level project and you can be done and looking gorgeous in just 30 minutes.
Mention a tulle skirt and most of us picture a girlish skirt or a ballerina tulle. Your opinion will change once you see and try this whimsical tulle skirt. It is a basic circle skirt with the added tulle on top, making you want to swish and twirl when wearing it. On the other hand, if you find working with tulle to be troublesome, you can make this skirt without it and still look fabulous.
That's all the skirt tutorials we have for now. We hope you like them and will add them to your spring/summer wardrobe. HAve a great day and we'll love to hear your thoughts in the comments.