As a parent, you want what's best for your child, and that desire begins long before your little one is born. While parenthood doesn't look the same for everyone, one thing nearly all families share is that early childhood involves a lot of doctor's appointments. In fact, most infants visit their pediatricians a minimum of eight times during the first year of their lives.
Since your child's doctor is someone who will have such a large role in their (and your) life, it's important to choose the right one. Your child's pediatrician will be there to administer vaccines and booster shots, guide you through your little one's first cold and provide you with the support and guidance you need to assure you that–even on the most difficult days–you are a good parent who is doing what's right for your child.
In many ways, your child's pediatrician is a member of your extended family and, as such, finding the right one is vital. Unfortunately, doing so isn't as simple as choosing the one who wears the cutest cartoon character scrub pants or women's scrub bottoms.  Keep reading to find out what to look for if you are still trying to decide on a pediatrician.
Proximity and Accessibility
Before you consider things like personality traits, it's important to think about proximity and accessibility. Because your child will need to see their pediatrician frequently–especially in the first few months and years of their life–it is best to choose someone who practices close to where you live. Their office should be easy to get to, also. If you drive, a practice with an ample parking lot is a better choice than one in a busy area and only has on-street parking. If you don't drive, you need to make sure the practice is one you can easily walk to or get to by taking a bus, train, subway, etc.
Availability
Think about your schedule, too. If you are a stay-at-home parent, it might not be a problem if your child's pediatrician is only available between the hours of 9 a.m. and 5 p.m. If you work, though, this could be problematic. Finding a pediatrician who is available at times that fit into your busy schedule will save you a lot of hassle and frustration.
Do your homework, too, to find out how far in advance you need to book appointments and if they take day-of appointments. Learn about their policies regarding evenings and weekends and if they partner with another doctor or nurse practitioner who may be available at times when your child's regular pediatrician may not be available.
Cost
While cost shouldn't be the only deciding factor when it comes to choosing a pediatrician, it is one that needs to be taken into consideration. Few things are worse than falling in love with a doctor only to find out they don't accept your insurance.
In addition to finding out if they accept your insurance, ask questions about things like cancellation fees, additional costs for last-minute appointments, etc. Be upfront about your concerns so you can get all of the information you need and not end up with any surprise bills in your mailbox.
Bedside Manner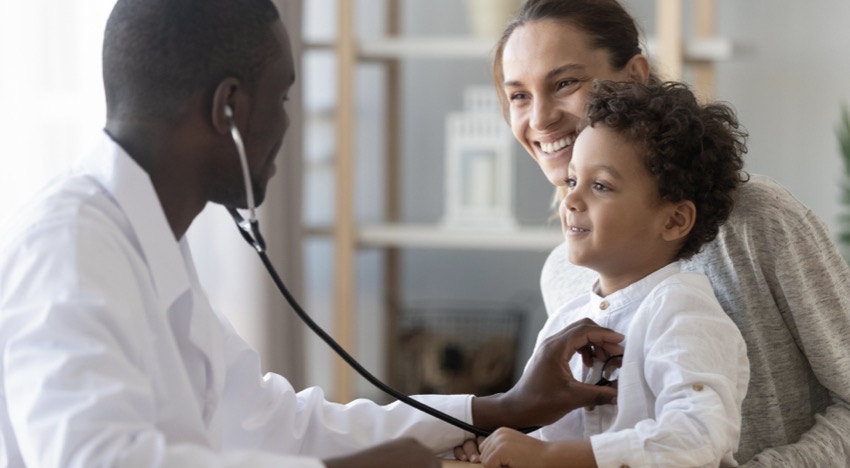 Source: fizkes/Shutterstock.com
Since pediatricians have dedicated their careers to caring for children, most have exceptional bedside manners. They are used to working with kids, and they do everything they can to make visiting the doctor's office as pleasant as possible for little ones (and their parents). Still, though, it is crucial to make sure the pediatrician's bedside manner meets your expectations and works well with your personality and your child's personality.
Choosing a friendly doctor is important, but there are several other things to consider, too. Do you feel like they are listening to you when you speak? Do they pay attention to your concerns, or are they dismissive? Do they speak to you with respect, or do you feel like they are condescending? Do they share (or at least respect) your opinions regarding things like breastfeeding vs. formula feeding, co-sleeping, vaccinations and other important topics?
Most importantly, do they give you a good feeling? Even if a doctor seems perfectly nice and professional, there is nothing wrong with continuing to shop around if you just don't feel like you "click" with them. Your instincts are a powerful tool, and when it comes to your child's health, you should listen to your gut.
Current Practices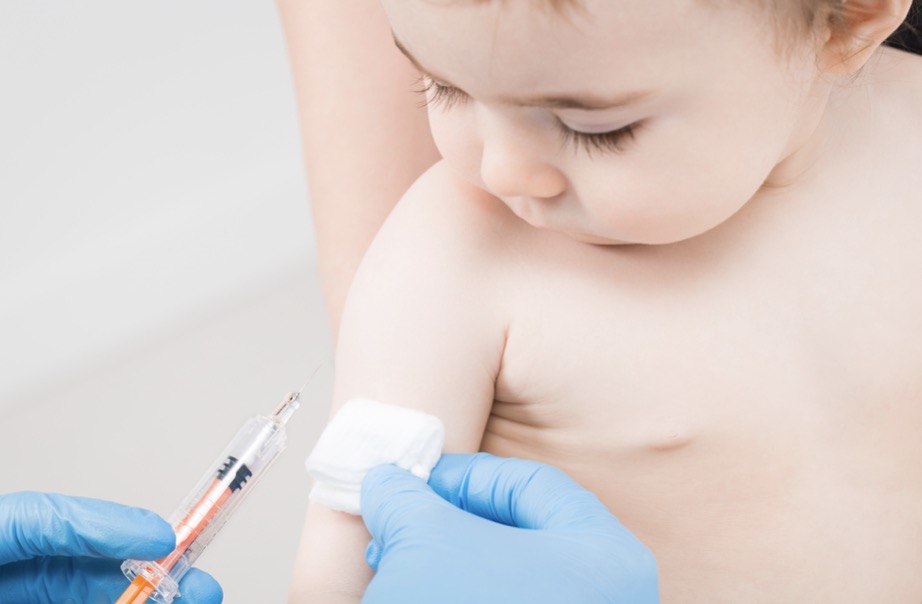 Source: REDPIXEL.PL/Shutterstock.com
The field of medicine changes rapidly. With new developments taking place nearly every day, it is important to choose a pediatrician who remains up-to-date on the latest information and follows current practices. They should pay attention to things like national surveys of pediatrician knowledge to make informed decisions, too. Choosing a doctor who is "set in their ways" could have a negative impact on the overall care your child receives. For example, doctors used to recommend using alcohol to clean the umbilical stump following every diaper change. Recent research, however, has revealed doing so could delay the body's natural healing process. Based on this information, most pediatricians now recommend keeping the stump as clean and dry as possible by rinsing with clean water and gently drying with a cloth.
Consider their current in-office practices, too. They should follow a post-shift cleaning routine for healthcare professionals and use products like antimicrobial laundry detergent to help prevent the spread of disease.
The Bottom Line
Finding the right pediatrician for your child is a big deal. With any luck, the same person will care for your little one from the time they are born all the way into early adulthood. They are someone with whom your family will build a long-term relationship, so it is vital to choose a person who you respect and feel comfortable with. And it is equally important to choose someone who you feel respects you, too.
Take your time while searching for a doctor. Shopping around is highly recommended. Only with due diligence is it possible to find someone who is a perfect fit for your family.