Facebook is a popular social networking platform and likely the most well-known one in the world. Your typical user uses Facebook to stay connected with family, friends, read news articles, and so forth. The platform has come along way since it was initially launched back in 2004. It now boasts an impressive 2.5 billion users and 1.6 billion daily active users. Now, that's a lot!
If you're like me, then you joined the social networking platform ages ago. At the time, I was a student in my freshman year of university, and it was the hottest thing since MySpace. Since then, I've been using Facebook on and off and have posted over 225 pictures and 50 videos.
I no longer have copies of some of the early photos and videos that I've posted on Facebook. I've had multiple hard-drive failures over the years, which have caused me to lose some of the data. Thankfully I've uploaded some of those memories to my Facebook page, which allows me to look back from time to time.
Tip: If you're looking to stand out online then make sure to check out Fancy Fonts for cool fonts that you can copy and paste into your social media profiles.
But what if I want to download those memories so that I can view them anytime? Today I'm going to share a few ways to download your old images and videos off Facebook.
How to download Facebook pictures
Backing up your old Facebook pictures is a good idea, especially if you can't find those pictures anymore. I personally love looking back at old photos to remember the good old times. Facebook does allow you to save old photos directly from their website.
1. To save Facebook photos, first, log in to your Facebook account on their desktop website and find the photo that you want to download.
2. Once you've found the photo you want to download, hover over the picture with your mouse till and "options" text appears. Click on the text and a pop-up will appear with the option to download the video.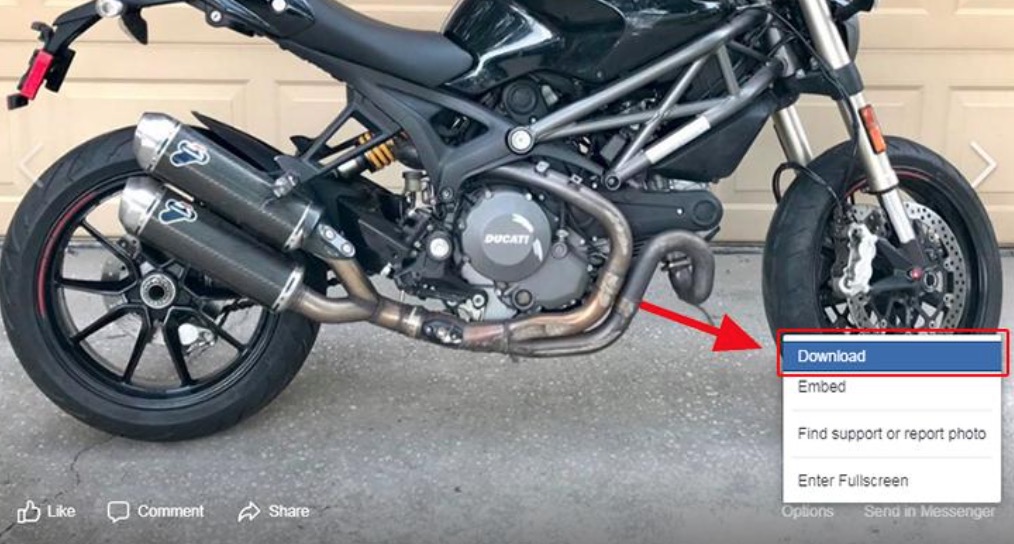 While this works well for any picture posted on Facebook, it is a bit time consuming to go through every photo and downloading it in this manner. We recommend that you just save your favorite ones. Let's be honest, I don't think Facebook is going anywhere.
Tip: Looking to increase your reach on Instagram? Make sure to check out our article on the best time to post on Instagram.
How to download Facebook videos
When it comes to downloading videos off Facebook, the social networking giant doesn't make it that easy. Unlike photos where you have an option to save them with videos, you don't have that option. For this, you will need to either download an app or use a third-party standalone downloader. For the purpose of this tutorial, we've decided to use a web app called FB Downloader.
FB Downloader is an online web tool that lets to download videos off Facebook. It's free to use and only required your web browser to get started.
1. Start by heading to Facebook and finding the video that you want to download.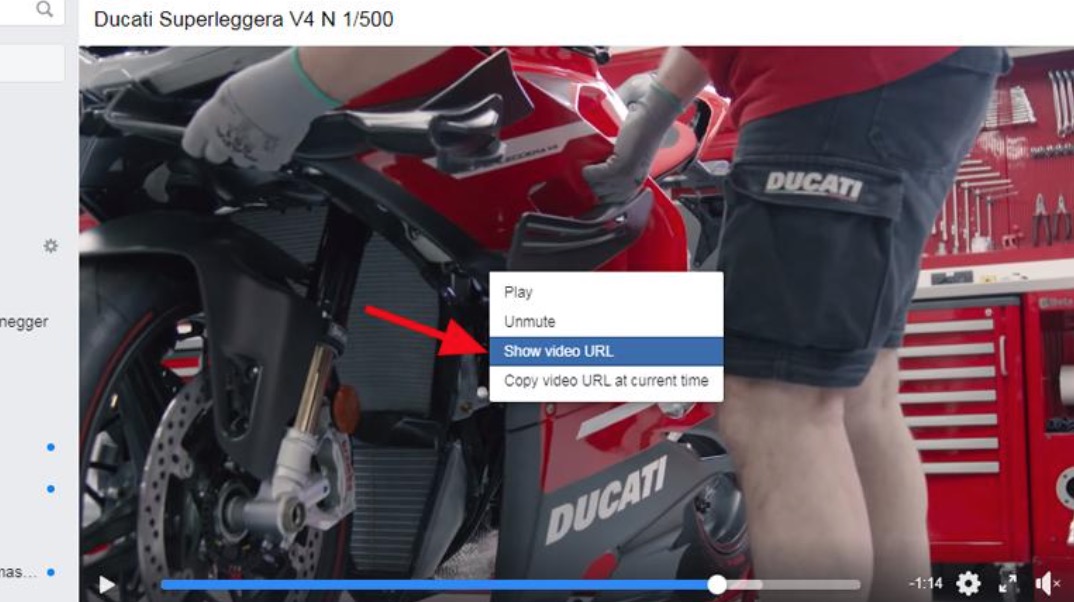 2. Once you've found the video, right-click on the video and select "copy video URL".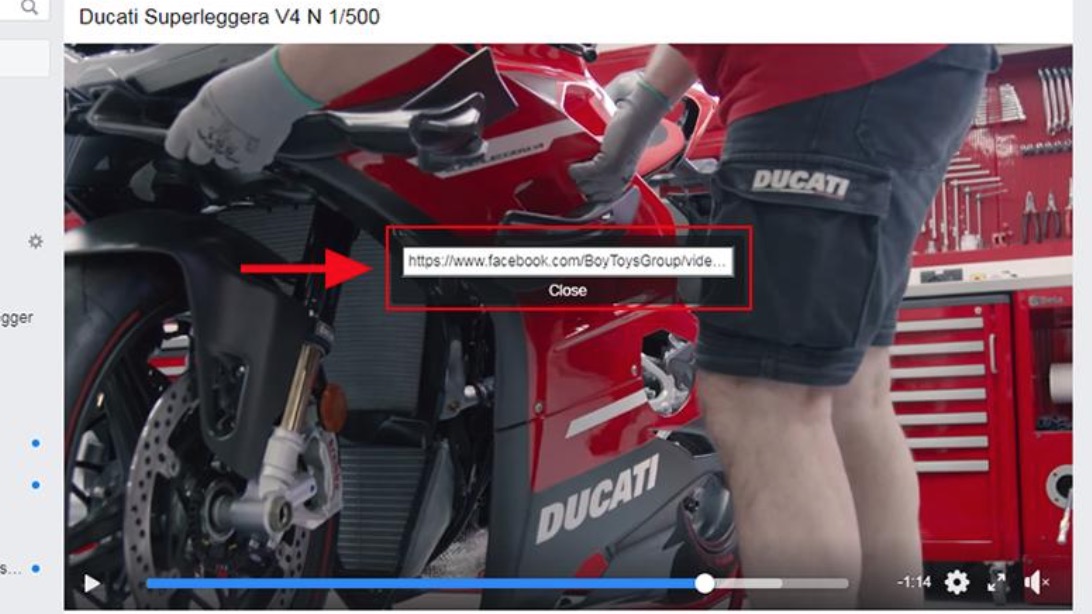 3. In a new browser tab, head over to the Facebook downloader website.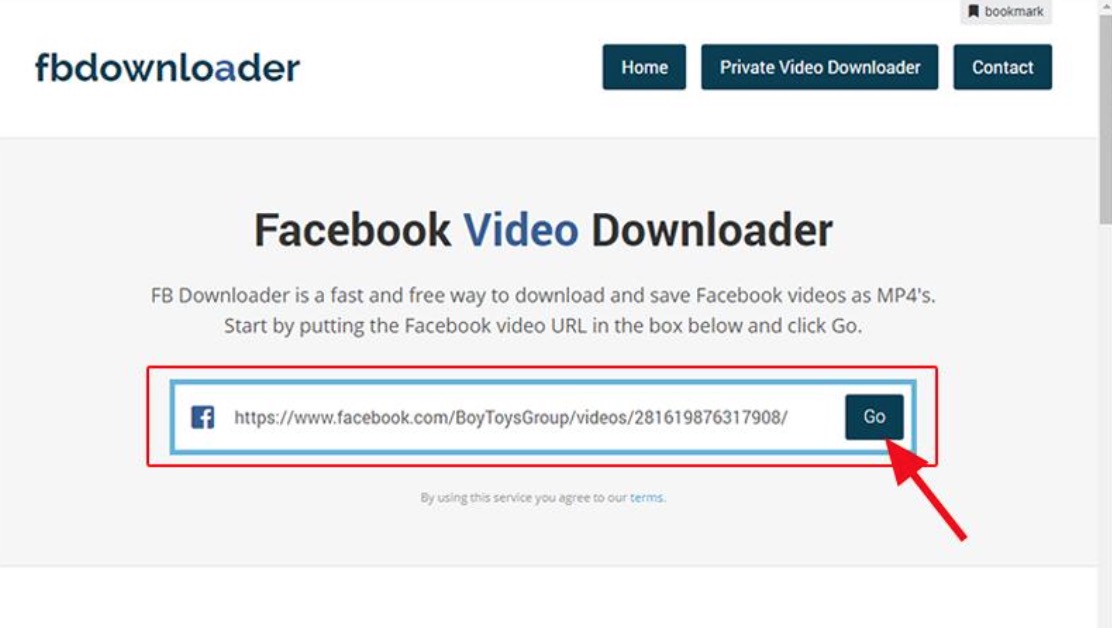 4. In the text field on the web page, paste the URL of the video that you copied in the earlier step, and click download.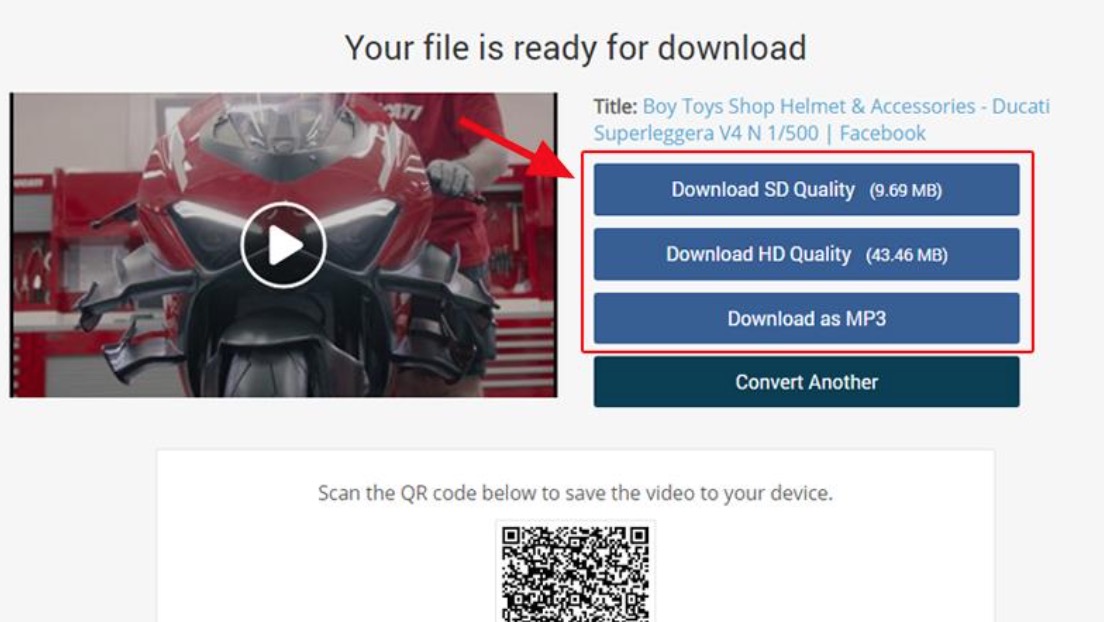 5. The page will reload, and the download options for the video will be displayed. Generally, there are two download options for each video. High quality and low-quality formats. For longer videos, there is usually only one low-quality format available for download. There's also an option to save videos as MP3 audio files as well as an option to upload the video directly to dropbox.
This method only seems to work for public videos, so if your Facebook account is private, you will need to use their private downloader to save those videos. Alternatively, you could temporarily change your Facebook profile privacy settings to allow the website to access all of your content.
Conclusion
Downloading Facebook videos and photos doesn't have to be hard. Following the steps in this article will help you backup those memories for years to come. If you're wanting to use any of these methods to save someone else's videos or photos, make sure to give the original creator credit. If you think we've missed something in the article, please let us know by posting a comment.